Late Night Roundup: 'To Catch A Prejudice'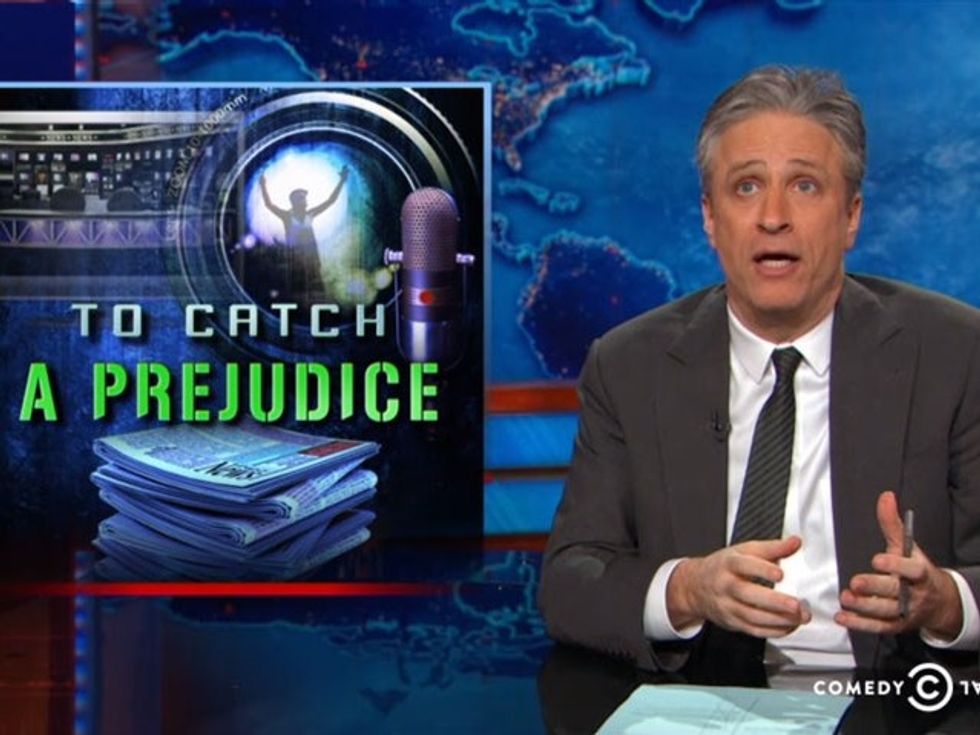 Jon Stewart looked at recent high-profile stories of racism, from the Oklahoma SAE fraternity to Ferguson, Missouri, and how conservative media will treat such stories as all being isolated incidents — and there sure do seem to be a lot of isolated incidents going on.
Larry Wilmore examined the efforts to limit language, ranging from global warming to racism — as if this would eliminate the actual problems themselves. And he channeled a bit of Lenny Bruce, by going through a catalog of racial and minority slurs.
David Letterman pivoted off the news that the Ringling Brothers circus is phasing out their use of performing elephants — with a special "Top Ten Other Changes At The Circus."
Liam Neeson appeared with Jimmy Kimmel, and revealed that even his own nephews have watched pirated copies his movies from online.