Hilarious Smackdown As Boebert And Greene Clash Over McCarthy's Speaker Bid
@MJBoddie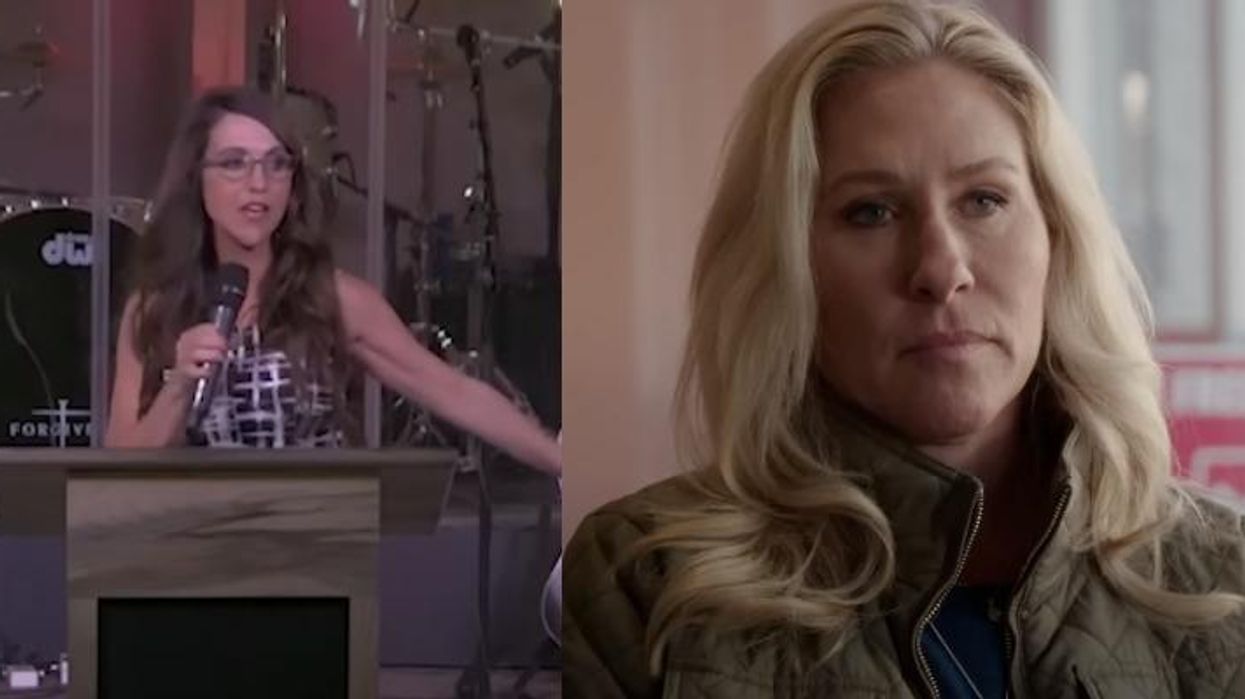 Youtube Screenshot
GOP Rep. Lauren Boebert publicly slammed Rep. Marjorie Taylor Greene during a recent Turning Point USA conference, after Greene confirmed her support of Kevin McCarthy for House Speaker, HuffPost reports.
Boebert told the audience, "I've been aligned with Marjorie and accused of believing a lot of the things that she believes in. I don't believe in [McCarthy's speaker bid], just like I don't believe in ... Jewish space lasers."
Greene gave a rebuttal to the Colorado congresswoman in Twitter thread form, noting Boebert "just barely" won her midterm race.
Greene tweeted, "I've supported and donated to Lauren Boebert. President Trump has supported and donated to Lauren Boebert. Kevin McCarthy has supported and donated to Lauren Boebert. She just barely came through by 500 votes."
Greene continued, "She gladly takes our $ but when she's been asked: Lauren refuses to endorse President Trump, she refuses to support Kevin McCarthy, and she childishly threw me under the bus for a cheap sound bite."
"Americans expect conservative fighters like us to work together to Save America and that is the only mission I'm 100% devoted to, not high school drama and media sound bites," the Georgia representative concluded. "The country is facing extremely difficult times.Save America! Defeat the Democrats!"
While Boebert and other far-right representatives have declared opposition to McCarthy's Speaker nomination, Greene stands by her decision to support him.
Reprinted with permission from Alternet.