Legal Expert: Barr Made A 'Serious Error' In Defense Of Trump
@alexvhenderson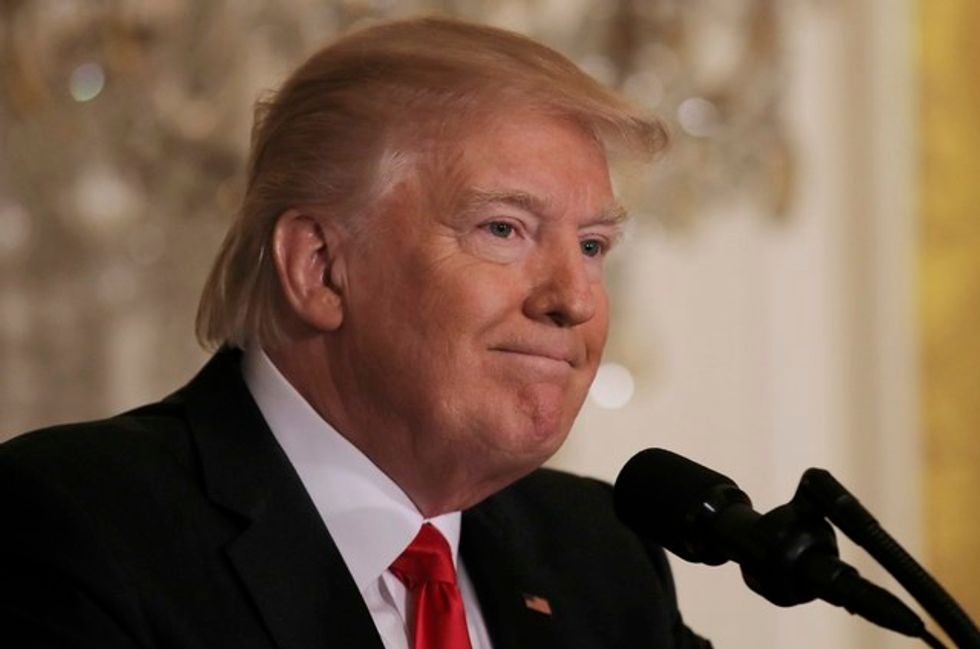 Reprinted with permission from Alternet.
President Donald Trump has repeatedly described special counsel Robert Mueller's final report for the Russia investigation as a total vindication of him, insisting that Mueller ruled out the possibility of obstruction of justice. But Mueller never ruled out that possibility; he simply didn't reach a conclusion on the matter. And Rebecca Roiphe, a New York Law School professor and former Manhattan prosecutor, explains why Mueller was right to do what he did — and why Attorney General William Barr's response to Mueller's report is deeply problematic.
Mueller, Roiphe notes inThe Daily Beast, has allowed for Congress to evaluate the obstruction matter — which was exactly what he should have done.
"To be sure, by handing over the lightly redacted results of Mueller's investigation to Congress, Barr served the purpose of the Constitution and special counsel regulations," Roiphe observes. "But by making his own call on criminal obstruction, Barr made a serious error."
Roiphe takes issue not only with Barr, but also with Emmet Flood, special counsel to President Trump, stressing that both of them "fail to understand that the special counsel's job is different from that of ordinary prosecutors in a fundamental way. As Mueller explained in his report, the Office of Legal Counsel within (the Department of Justice) has concluded that a sitting president is immune from criminal prosecution." And Mueller's report, according to Roiphe, acknowledges that under the United States' "constitutional plan," only the Congress — not the courts — has "the power to interrupt the presidency or oust an incumbent."
Mueller realizes that the U.S. Constitution "gives Congress the authority to hold the president accountable by impeaching him for treason, bribery, 'high crimes and misdemeanors'…. By declining to determine whether or not Trump committed criminal obstruction, Mueller left it to the constitutionally appropriate branch to decide whether the conduct outlined in his report amounted to such an abuse."
Roiphe concludes by stressing that Barr has inappropriately served as a "political actor" in his evaluation of Mueller's report. The attorney general's "proximity to Trump," she writes, "makes any decision regarding the facts or law of the investigation suspect…. Barr has done much to undermine the purpose of the special counsel and reverse the careful work of Mueller to uphold his mandate and the Constitution itself."