Margie Greene Claims Democrats 'Starting Fires' To Worsen Food Shortages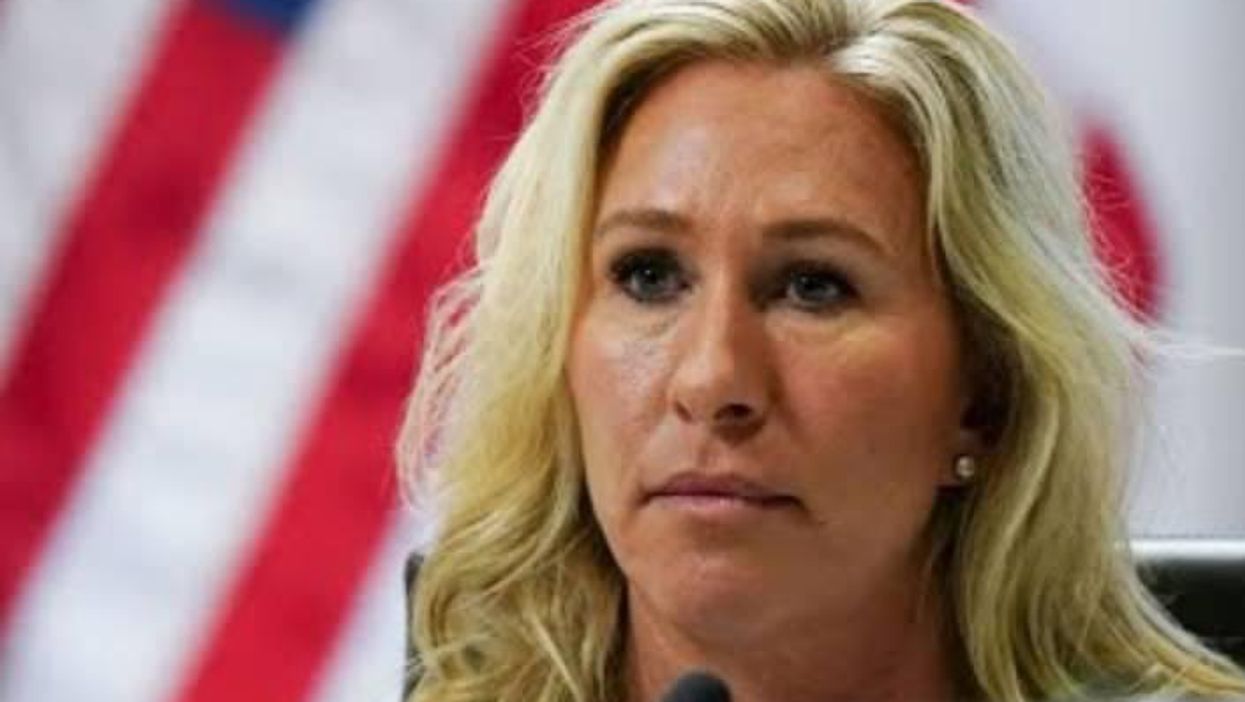 Youtube Screenshot
Rep. Marjorie Taylor Greene (R-GA) is pushing a new conspiracy theory centered around the food and baby formula shortage currently plaguing the United States.
During a recent appearance on the far-right broadcast InfoWars, the Republican lawmaker echoed the bizarre claims of conspiracy theorists as she suggested that Democratic lawmakers are responsible for torching food facilities to create shortages. According to Rolling Stone, the latest theories appear to be based on ordinary fires that actually do occur.
\u201cHere we have these random, \u2018supposedly\u2019 accidental fires.\u201d\n\nOn InfoWars, Marjorie Taylor Greene said Democrats are \u201cruining farmers\u201d and implied they are deliberately burning down food processing plants which, you guessed it, is a QAnon conspiracy theory.pic.twitter.com/tQqoxbULzn

— PatriotTakes \ud83c\uddfa\ud83c\uddf8 (@PatriotTakes \ud83c\uddfa\ud83c\uddf8) 1652400135
Why are so many food processing plants and warehouses catching fire all of a sudden? And as I was sitting in the studio getting ready for the report... a plane crashed at a General Mills food facility in Georgia. I discussed the issue on Tucker Carlson Tonight.pic.twitter.com/QWJ3b6j65d

— Jason Rantz on KTTH Radio (@Jason Rantz on KTTH Radio) 1650597348
Greene suggested: "Democrats are starting the fires on purpose in order to deprive the nation of food, which would be advantageous for them because they're playing some sort of globalist long game and don't want anything to be manufactured in America … or something like that. It's not totally clear."
Citing a report from the National Fire Protection Association, Rolling Stone noted: "Nearly two dozen food processing plants have gone up in flames this year. This isn't out of the ordinary — there are thousands of fires at manufacturing facilities every year." But in true conspiracy fashion, Greene and other far-right extremists have misconstrued facts to fit into a disturbing narrative they appear to have created.
When Greene appeared on InfoWars, she ranted about the current issue with host Alex Jones.
"The Biden administration and the Democrats … are destroying the very important, most critical part of the fabric of America, and that is our farmers," Greene ranted. "They're doing it on purpose. They want to be the global economy. They want to be completely involved. And here we have these 'random,' supposedly accidental fires at food processing plants."
Jones also signaled in agreement with Greene. Claiming to have spoken with "mathematicians," Jones said, it seems "'mathematically impossible' for processing plants to be catching fire like they have been so far this year."
He added, "Everything the globalists are doing is about destroying real sustainability and making things collapse to bring in their new world order."
Greene's latest conspiracy theory follows criticism for a multitude of previously debunked claims.
Reprinted with permission from Alternet.