New Video Emerges Of 'Deeply Unwell' Greene Harassing AOC And Staff
@Scout_Finch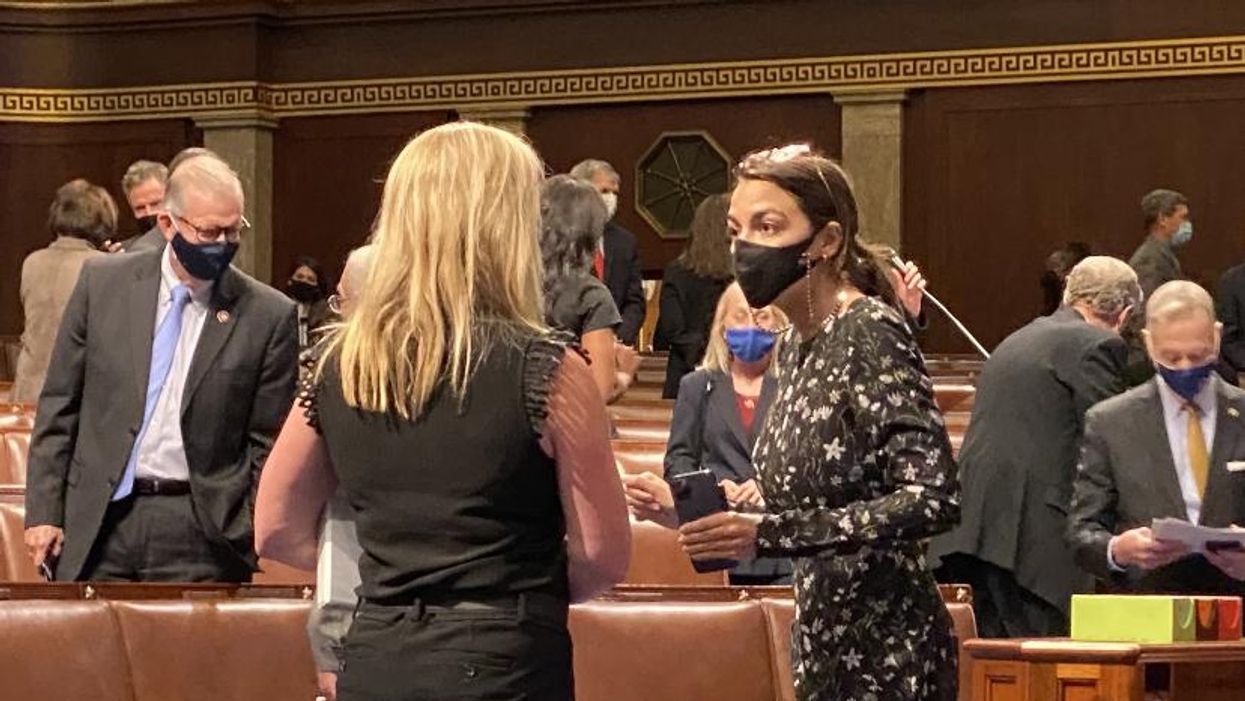 Screenshot from Rep. Marjorie Taylor Greene's verified Twitter (@mtgreenee)
Reprinted with permission from Daily Kos

On Wednesday, two Washington Post reporters witnessed Rep. Marjorie Taylor Greene (R-Karens) chasing and "aggressively confronting" Rep. Alexandria Ocasio-Cortez, calling her a "terrorist sympathizer." It was another in a growing catalog of incidents of Greene harassing and bullying AOC.
House Speaker Nancy Pelosi has suggested the House Ethics Committee should open an investigation into Greene's actions as there is increasing evidence that Greene seems singularly obsessed with Ocasio-Cortez, repeatedly publicly challenging her to a debate over the Green New Deal, where she no doubt intends to bully rather than debate facts.
CNN reporters Em Steck and Andrew Kaczynski haveuncovered a since-deleted video showing the now congresswoman visiting the U.S. Capitol in 2019, before she was elected to Congress.