Gaetz Attacks DeSantis For Declining To 'Stop Any Extradition' Of Trump
@wallein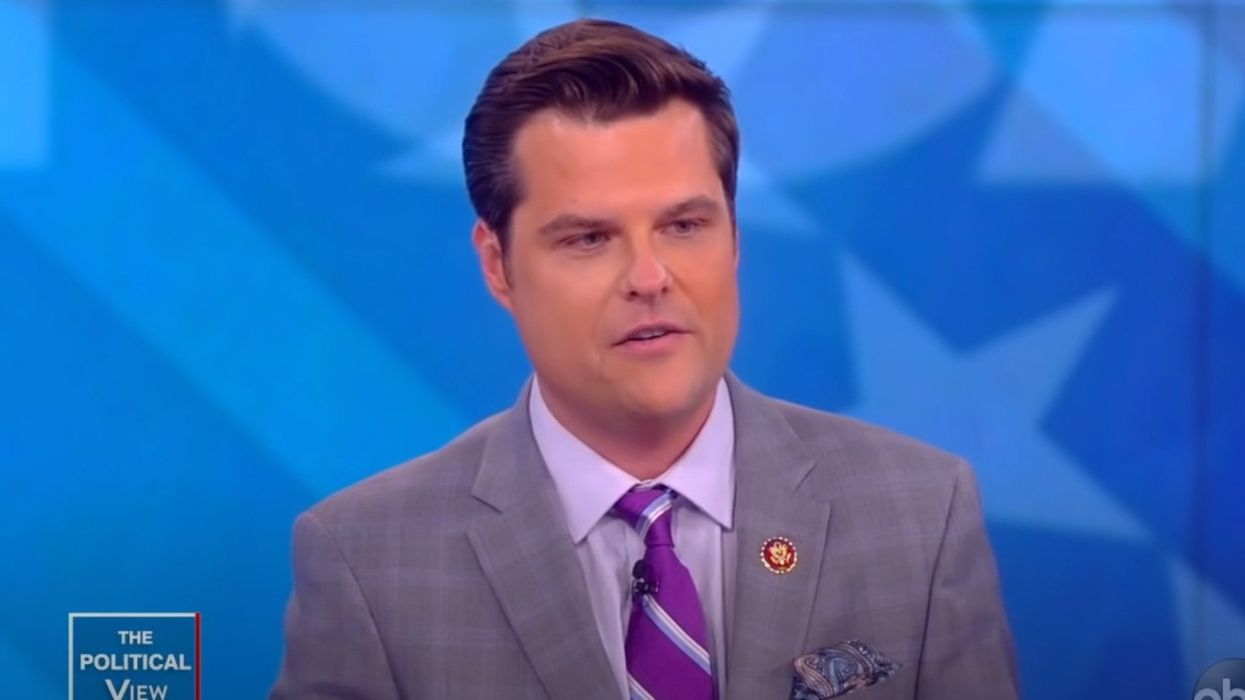 Florida man Rep. Matt Gaetz is feeling his oats these days, seemingly having evaded legal ramifications in connection to his former best buddy, convicted sex trafficker of a minor and corrupt official, Joel Greenberg. Now that he is apparently in the clear, Gaetz assures us he will be devoting himself full-time to what he knows best: political theater.
Gaetz was interviewed Wednesday morning on NewsNation, where he gave his ha'penny on the potential indictment of Donald Trump. Trump is Gaetz's king, and Gov. Ron DeSantis is in Trump's crosshairs, as it were. During the interview, Gaetz angled the avalanche of potential charges against Trump as being the same as "despots in other parts of the globe who want to jail their political enemies who want to arrest the prior administration who want to ensure that their upcoming rivals don't have the opportunity to stand for election."
But stumping for the world's most corrupt American leader is only worthwhile if you can wet your beak, as they say. Gaetz, above all, is an opportunist, so it was only a mild surprise that he began one of his answers with, "If I were governor of Florida..."
Reprinted with permission from Daily Kos.