Kevin McCarthy Withholds His Secret Three-Page Deal Memo With Far Right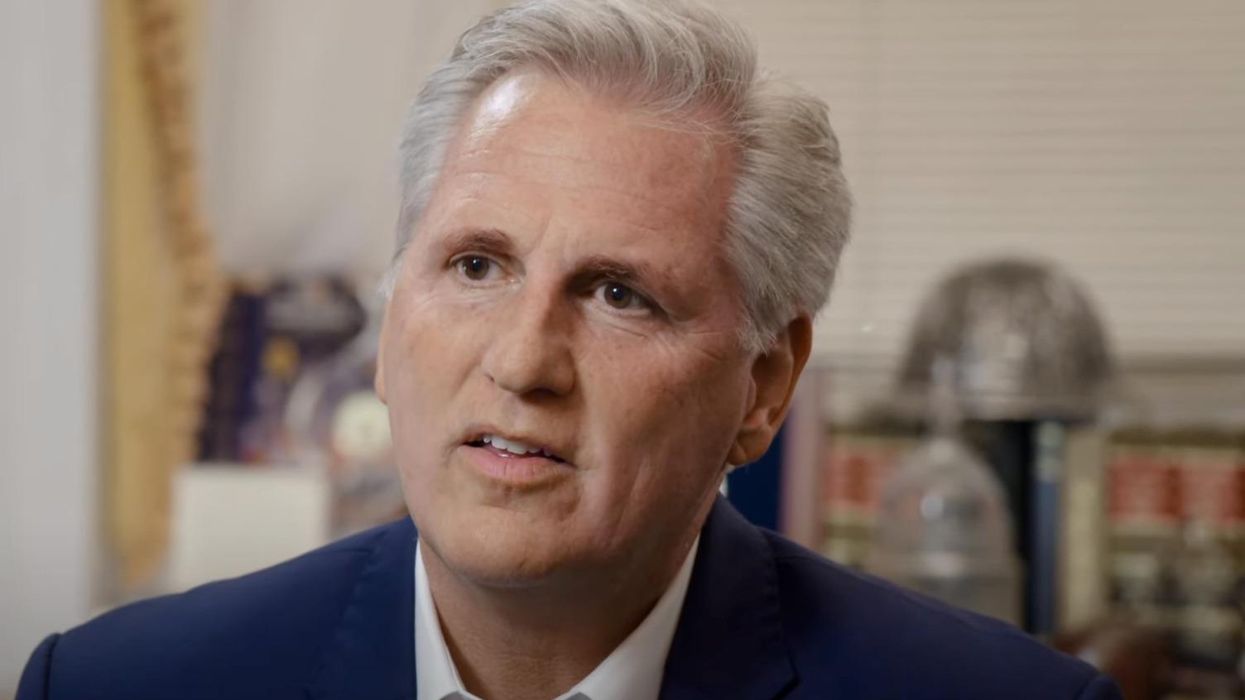 Youtube Screenshot
At 5:00 PM ET Monday the House will reconvene to vote on the rules for how the 118th Congress will operate – discussions which consumed now-Speaker Kevin McCarthy and his top lieutenants last week as they wheeled and dealed to get him the gavel. Few know all the details of what McCarthy gave away to win the coveted Speaker's seat, but it took five days, 15 different votes, some last-minute begging, and a Republican-on-Republican near-fist-fight on the floor of the House of Representatives before he was able to cinch the deal.
But not included in that 55-page document, according to PunchBowl News, is a "secret three-page addendum that McCarthy and his allies hashed out during several days of grueling negotiations with the House Freedom Caucus."
Punchbowl News' John Bresnahan on MSNBC Monday afternoon told Katy Tur that the "really controversial" secret three-page addendum is being "circulated" among some House Republicans but none are allowed to keep a copy, and it is not being released publicly. Presumably no Democrat has been shown the document.
The Freedom Caucus, which is the beneficiary of many of these "really controversial" secret rules, is the most far-right caucus in Rep. Scott Perry (R-PA), reportedly under investigation by the FBI for his role in the January 6, 2021 insurrection. Perry refused to comply with a subpoena from the House Select Committee on the January 6 Attack. Perry on Sunday announced he would not recuse himself from serving on the House Judiciary Committee, which has oversight responsibility of the DOJ and FBI, despite being investigated by them.
Reprinted with permission from Alternet.