Lindell Claims Banks Severing Ties With Him Over 'Reputation Risk'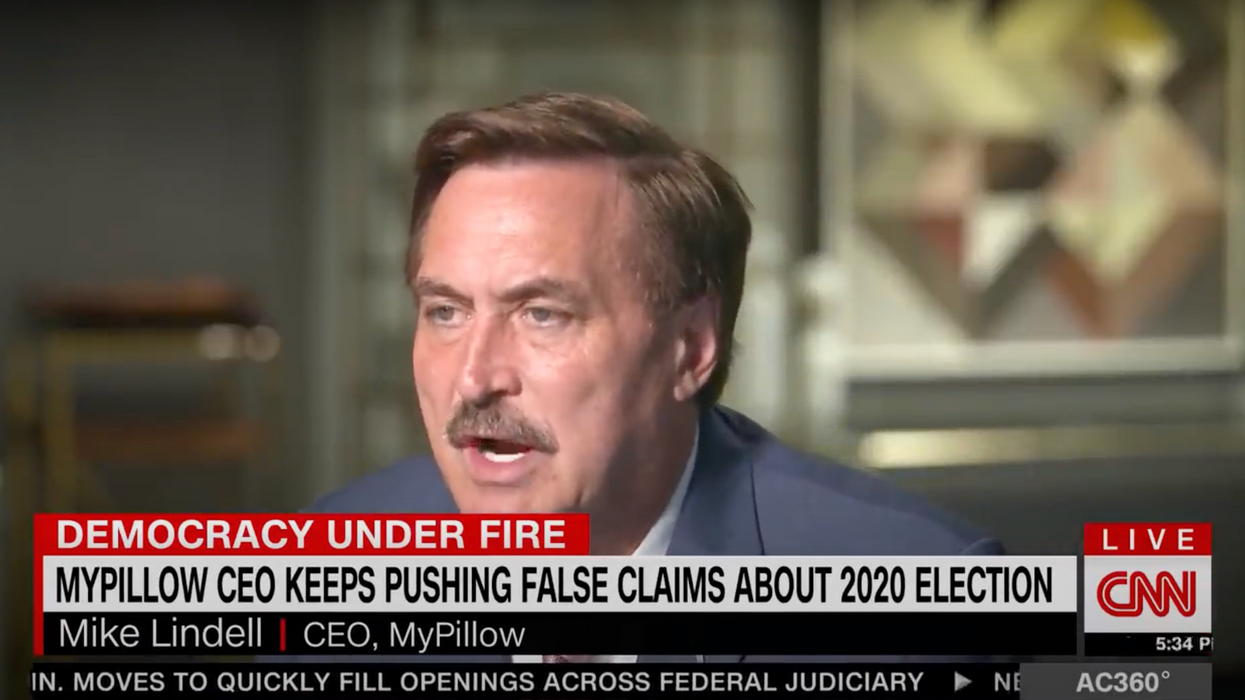 MyPillow CEO Mike Lindell is now claiming that some financial institutions no longer want to do business with him because he poses a "reputation risk" as he continues to push former President Donald Trump's false claims of voter fraud in the 2020 presidential election.
On Friday, January 14, Lindell appeared on Steve Bannon's podcast "War Room" where he claimed "Heartland Financial and Minnesota Bank and Trust are attempting to 'de-bank' him over concerns that they could face fallout related to having him as a client," Newsweek reports. During the broadcast, the two right-wing enthusiasts played an audio recording of what they claim was a discussion between Lindell and a bank official.
"Just because of our organization saying, 'Well, why are we connected with somebody that could be in the news.' And, not that the FBI is even sniffing and looking, but what if somebody came in and said, 'You know what, we are gonna subpoena all his account records...and then also we make the news,'" the person was reportedly heard saying in the recording. "So it's more of a reputation risk."
According to Lindell, he has been given 30 days to close his accounts but he has no plan to comply with the order.
"I said, 'I am not being part of this. I'm not leaving. So you're going to have to throw me out of your bank,'" he said. During their discussion, Bannon also exposed the names of the bankers and their contact information as he urged his listeners to flood their phone lines with complaints.
Lindell also appeared to echo Bannon as he complained about being criticized for his beliefs. "Where does it end everybody? Where does it end?" Lindell asked.
Lindell's latest interview comes follows his reaction to having his phone records subpoenaed in connection with the House Select Committee's January 6 investigation.
In a text message to CNBC News, Lindell said, "I wasn't there on January 6th and yes they did subpoena my phone records, but we filed a complaint for declaratory and injunctive relief against the January 6th committee and Verizon to completely invalidate this corrupt subpoena."
Despite ongoing criticism and blowback, Lindell is continuing his efforts to prove that his claims of so-called voter fraud are valid.
Reprinted with permission from Alternet