Mike Pence: 'Trump Was Wrong. I Had No Right To Overturn The Election' (VIDEO)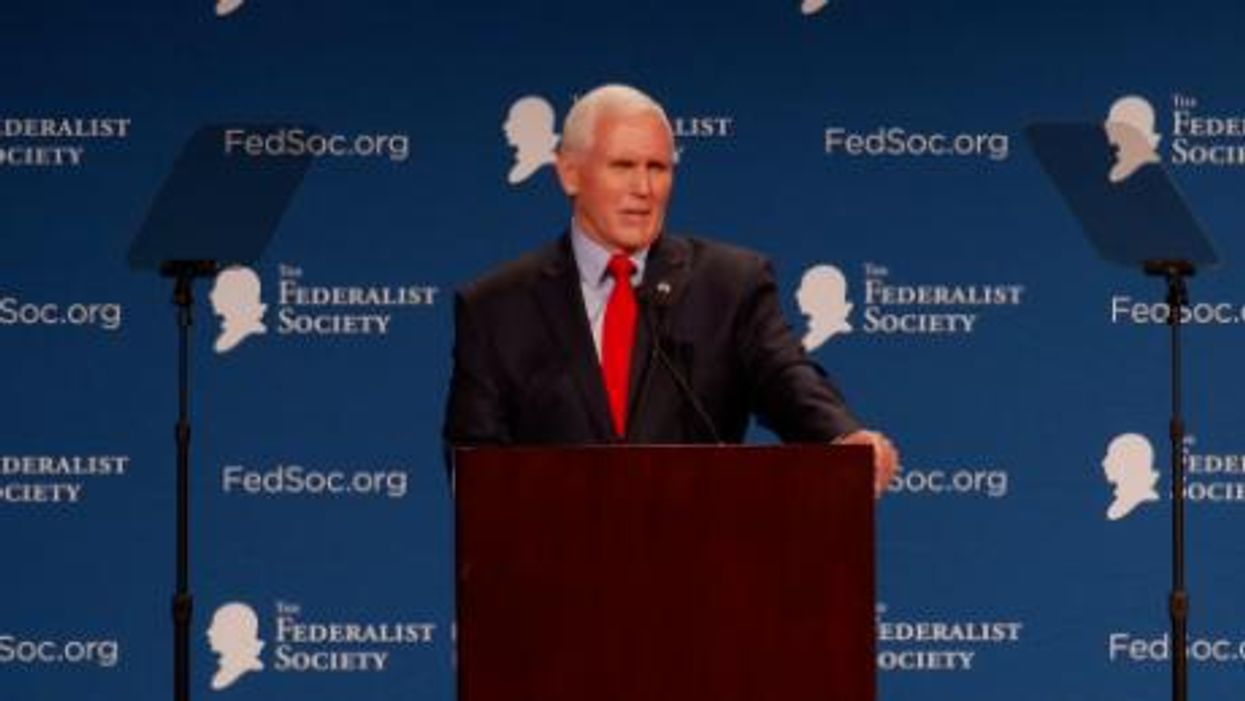 Image via Youtube
It's been more than a year since Donald Trump called his MAGA mob to the nation's capital, gleefully watching the cultist nutjobs storm the Capitol building in a violent attempt to stop the lawful transition of power. Following those tumultuous events and attacks on our democracy that not even Putin could imagine, former vice president and unflappable Trump loyalist Mike Pence refrained from criticizing his former boss despite the fact that Trump nearly had him killed in the insurrection. Call it Stockholm Syndrome or, better still, wondering if he'd find himself back on a Trump presidential ticket in 2024, Pence mostly remained silent.
However, as damning details of the coup plot continue to leak to the House Select Committee with every passing day, Pence appears ready to call out his former boss. While nobody knows if the fascist madman's bizarre grip on the Republican Party will wane and old-school Republicans like Pence can actually gain traction with a 2024 bid of his own, one has to give some credit to Pence for sending a clear-cut message to Republicans that the election was settled and he did nothing wrong.
"President Trump is wrong. I had no right to overturn the election," Pence told the Federalist Society yesterday. "The presidency belongs to the American people, and the American people alone. And frankly, there's no idea more un-American than the notion that any one person could choose the American president."
As absurd as it is to think we need to treat a pretty awful guy like Pence as some hero simply for stating a basic fact a year later, it just goes to show how much damage Trump did to our country. If Pence really wants to be lionized, however, then he might want to consider testifying to the select committee.