Nikki Haley Feuding With Mike Pompeo Over 'Lies And Gossip' In His Book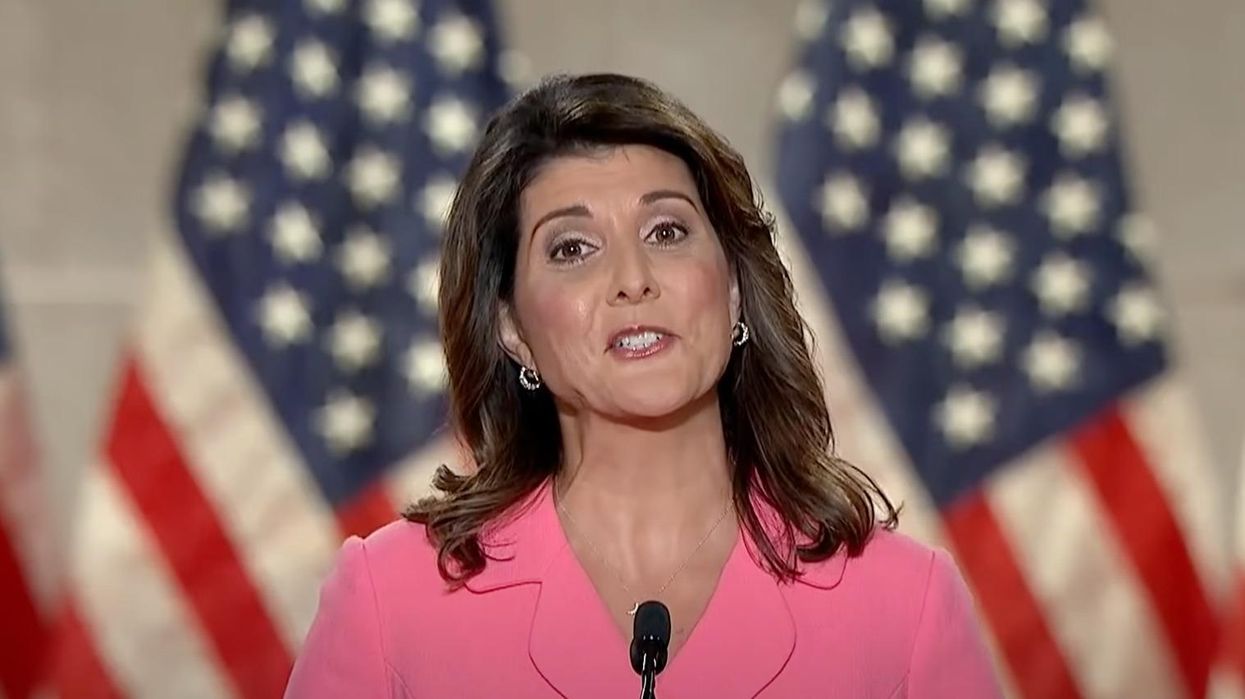 Youtube Screenshot
Nikki Haley recently pushed back against former Secretary of State Mike Pompeo's claims about her conspiring with former White House advisor Jared Kushner to replace former Vice President Mike Pence.
According to The Guardian, Haley, who previously served as the United States ambassador to the United Nations, appeared on Fox News Thursday where she weighed in with her reaction to Pompeo's book, titled Never Give An Inch: Fighting For The America I Love, and the allegations he leveled against her.
Haley quickly dismissed the claims as she insisted that Pompeo's remarks are "lies and gossip to sell a book."
Prior to Haley's resignation from the Trump administration back in 2018, Pompeo claims she "set up a personal meeting with Trump in the Oval Office without checking with him," the news outlet reports.
"Pompeo writes that John Kelly, then Trump's chief of staff, thought Haley had in fact been accompanied by Ivanka Trump and Jared Kushner as they presented 'a possible "Haley for vice-president" option,'" the news outlet wrote. "Pompeo also writes unfavorably of Haley's performance as UN ambassador and criticizes her resignation."
Speaking about Pompeo's claim, Haley said, "I don't know why he said it, but that's exactly why I stayed out of DC as much as possible, to get away from the drama."
The former Trump administration official also emphasized that even Pompeo said he wasn't sure if the claim was true.
Haley's appearance on Fox News comes as she considers a presidential run in 2024, something Pompeo is also said to be considering. When asked about her possible run, she revealed that there are currently discussions about that possibility.
She told Fox News, "We are still working through things and we'll figure it out. I've never lost a race. I said that then I still say that now. I'm not going to lose now."
Reprinted with permission from Alternet.