Classified Documents Found In Unprotected Area At Pence Home
@DevilsTower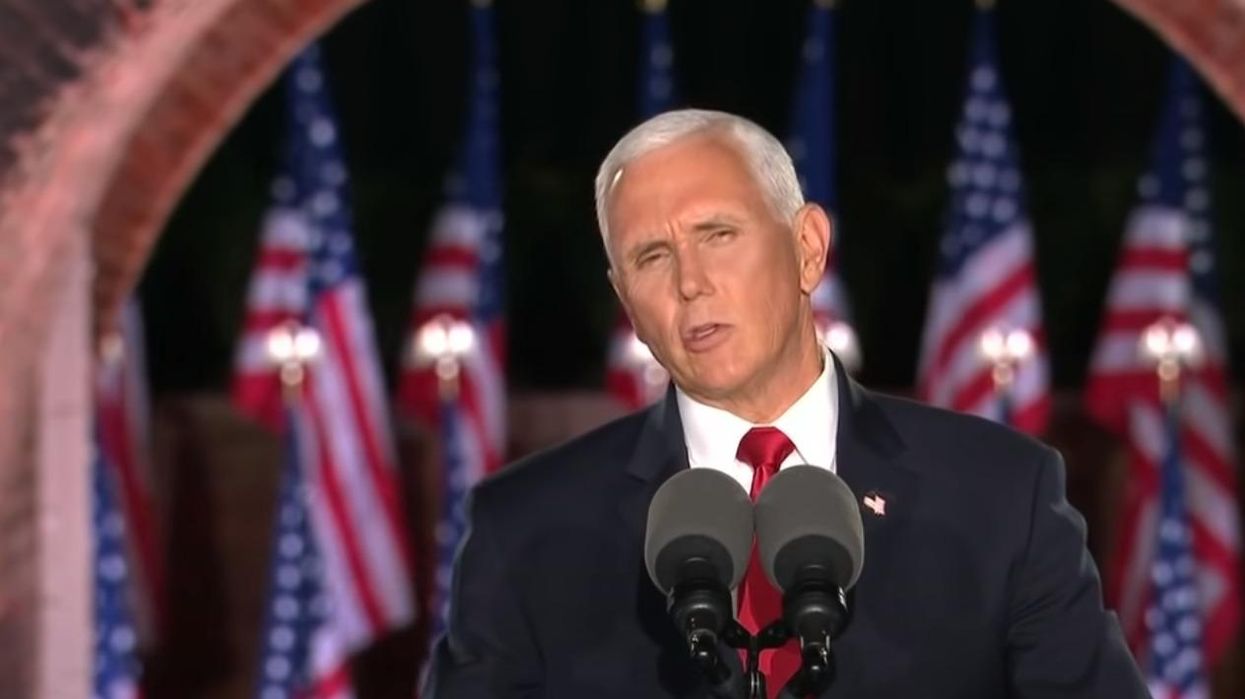 Youtube Screenshot
Cue the rewrite squad: Republicans are scrambling for new talking points. CNN reports that an attorney for Mike Pence has located "about a dozen" classified documents at Pence's home in Carmel, Indiana.
That's pretty amazing, considering the confidence with which Pence answered this question.
\u201cQuestion: Did you take any classified documents with you from the white house? \nPence: I did not.\u201d

— Acyn (@Acyn) 1674580298
From that same interview with Pence, in which he was feigning astonishment at the idea that Joe Biden might have left the White House with classified documents after his term as vice president, Pence said:
"There would be no reason to have classified documents, particularly if they were in an unprotected area."
Where were the documents found inside former Vice President Mike Pence's Indiana home? In an unprotected area.
That interview wasn't the only time Pence claimed he had no classified documents. He has made this claim repeatedly, especially as Republicans have attempted to use documents found in the home of President Biden to make demands—ranging from more investigations of Biden, to claiming this makes Biden ineligible to run again in 2024, to insisting that the Justice Department drop the investigations into documents Donald Trump refused to return, to insisting that Biden should resign.
\u201cAs documents found in an office used by Pres. Biden are in the spotlight, fmr. VP Mike Pence tells CBS News' @costareports he remains "confident" his staff ensured no classified materials were taken from his time in the White House and remain in his possession.\u201d

— CBS News (@CBS News) 1673478373
Pence's attorneys now state that a "small number" of classified documents were "inadvertently" boxed and transported to Pence's home in Indiana. The statement also insists that Pence was unaware of the documents.
We can only assume that the next step is for Attorney General Merrick Garland to appoint a special counsel. After all, Garland appointed an investigator to look into the documents at Biden's home on January 12. In fact, Garland went out of his way to appoint an investigator who had been appointed as a U.S. attorney by Donald Trump and was well known as a hard-line conservative to investigate the documents at Biden's home.
\u201cUpdated my handy dandy chart to make it clear which details the journos chasing the soccer ball are ignoring.\u201d

— emptywheel (@emptywheel) 1674582665
Surely that means an attorney appointed by Biden or Obama will be appointed as a special counsel to look into the documents at Pence's home. After all, Garland insisted that appointing such an investigator for Biden was necessary to show the independence of the Justice Department.
If Garland doesn't appoint another such investigator now, it will be nothing short of a signal that the DOJ goes easy on Republicans. Scratch that. It will be another signal.
And when it comes to any comparison between what Joe Biden did and what Donald Trump is still doing
\u201cCorrect. When Joe Biden steps forward and says "I took them on purpose, those documents belong to me, and I'm not giving them back, and also I just magically declassified them in my mind," then we can both-sides it, but until then, this is just a (serious) screw-up.\u201d

— Tom Nichols (@Tom Nichols) 1673480395
Reprinted with permission from Daily Kos.