Pompeo Quarantined After Superspreader Holiday Party Flops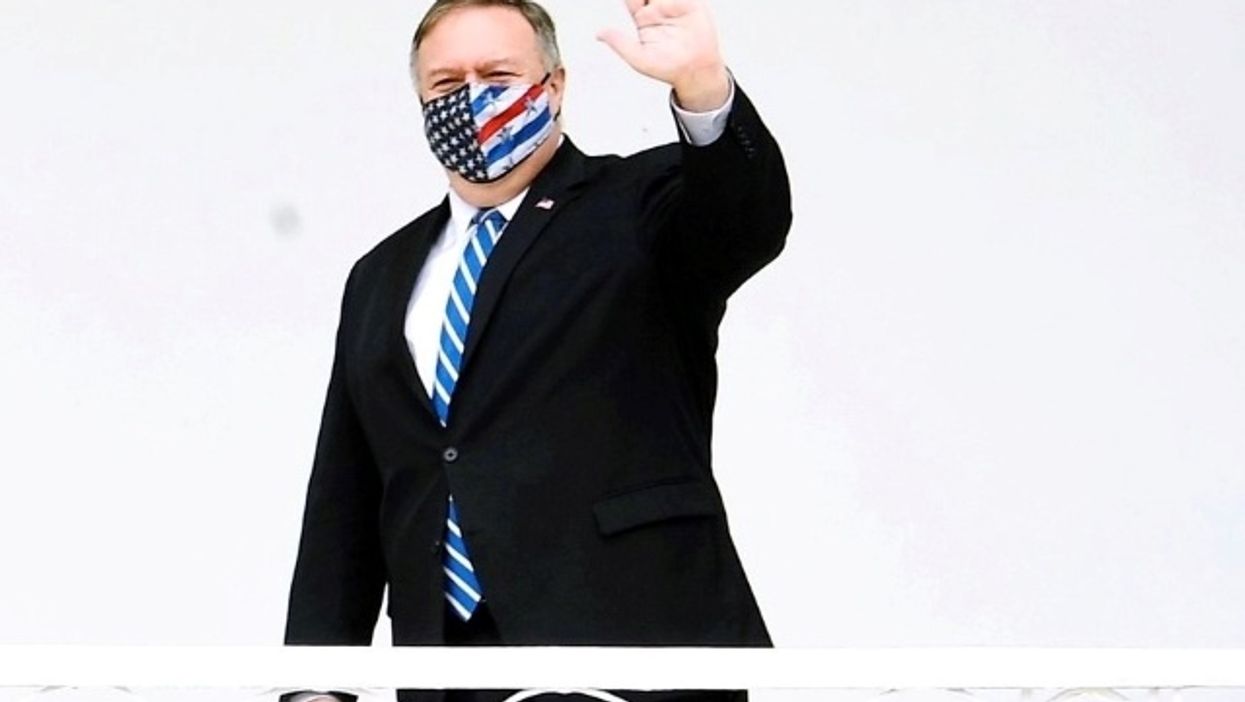 Reprinted with permission from AlterNet
Secretary of State Mike Pompeo's Christmas party at the State Department turned out to be an epic failure with less than 70 out of 900 guests attending. Now, Pompeo is under quarantine after coming in contact with someone who tested positive for the virus.
Of course, none of this was missed by Twitter users and now, many are having a field day trolling him over the failed event. According to the Washington Post, approximately 70 guests responded via RSVP but it is being reported that even fewer people actually attended the eventamid concerns from Trump's own administration officials regarding travel and large indoor gatherings during the pandemic.
In fact, the number of guests was so sparse, Pompeo reportedly opted not to deliver his speech. Twitter users have shared an array of responses to Pompeo's latest fiasco. While some find the failing event comical, others have noted how irresponsible it was for Pompeo to attempt holding such a large event in the middle of a raging pandemic.
The Washington Post reports that invitees were greatly disappointed in Pompeo's decision to hold the event. One invitee tolf the Post the party "put at risk diplomats, their families and the staff involved in putting on the event. One spouse of a diplomat said she declined the invitation because her husband was serving abroad and if she had attended and gotten sick, no one would have been able to take care of their children."The unnamed woman said, "It was a completely irresponsible party to throw."
Sen. Robert Menendez (D-N.J.) also penned a letter to Pompeo earlier this month to voice his concerns about the event after reports confirmed the staggering number of invitations that had been sent out.
Menendez wrote, "I am concerned that these parties pose a significant health risk, not only to attendees, but to the employees and workers who must staff these events, as well as to State Department employees who may feel pressured to attend."
Shortly after the Christmas party, a spokesperson from Pompeo's office announced the secretary's plan to quarantine, according to CNBC. "Secretary Pompeo has been identified as having come into contact with someone who tested positive for COVID. For reasons of privacy we can't identify that individual," the spokesperson said in a statement.
"The Secretary has been tested and is negative. In accordance with CDC guidelines, he will be in quarantine. He is being closely monitored by the Department's medical team."
CNBC reached out to Pompeo's office with questions about whether or not COVID exposure was the reason he declined to give his speech. However, his office did not respond.