Neo-Nazi Fuentes: Americans Want A President Who'll 'Say The N-Word'
@CynicalBrandon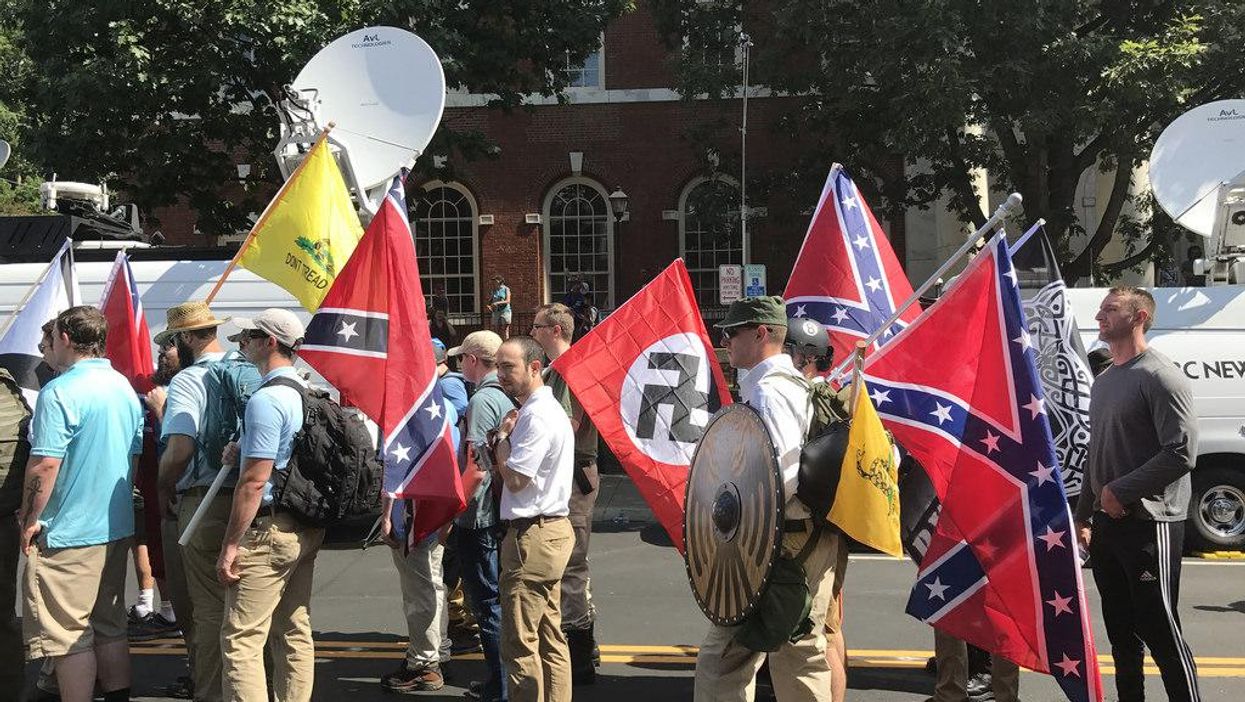 White nationalist provocateur Nick Fuentes said on his podcast this week that was posted to former President Donald Trump's "Truth Social" propaganda platform that Trump is the right-wing's "hero" because of his racist comments and flagrant xenophobia.
Fuentes represents the extreme fringe – albeit a loud and well-monied one – of the American conservative movement. His ilk is responsible for harmful legislation like Florida's "Don't Say Gay" bill as well as efforts to outlaw abortion. And while his branded message is indeed dangerous and exceptionally toxic, it would be unwise to pretend that he and his followers do not exist. That he was approved to post content to Trump's app is even more disturbing.
Fuentes has also been subpoenaed by the House Select Committee to Investigate the January 6th Attack on the United States Capitol because he has called for the assassination of lawmakers.
The Holocaust-denying 23-year-old Fuentes – whom the Department of Justice has labeled a "white supremacist" – was incensed about non-white individuals coming into the United States for a better life, which Trump infamously railed against during his campaign kickoff in 2015, the presidential race, his single term in office, and his post-presidency purgatory.
"They're trying to cram this bullshit down our throat; these people who are not like us. You know what Americans want? It's pretty clear when they elected Trump," said Fuentes. "Trump got up there and he didn't say, 'hi, we're gonna bring the – workers of the world, unite – you know, Black, Hispanic, and White workers for populism, let's unionize DoorDash.'"

Recall that Trump lost the popular vote in 2016 to then-Democratic presidential nominee Hillary Clinton by nearly three million and by more than seven million in 2020 to President Joe Biden. His 2016 victory was solely a result of the Electoral College, not a plurality of the American electorate.
Nevertheless, for Fuentes, the intolerance that Trump promulgated while descending the elevator in Trump Tower is precisely what the American people crave. Further, Fuentes said, the country seeks a president who is willing to say the N-word.
"Trump went up there and said, 'they're bringing drugs, crime, they're rapists,' ya know, he said, 'we're gonna – I'm calling for a shutdown of Muslims coming into America,' ya know? We're gonna sing here at Christmas," Fuentes said.
''He was like this close to saying the N-word. That's what Americans want," Fuentes added. "This guy talks like us. This guy's our hero. He said, 'I'm your voice.'"
Watch below via Right Wing Watch:
Reprinted with permission from Alternet