New Pro-Trump Media Conspiracy Theory: Unite The Right Organizer A Liberal Spy
@AlKapDC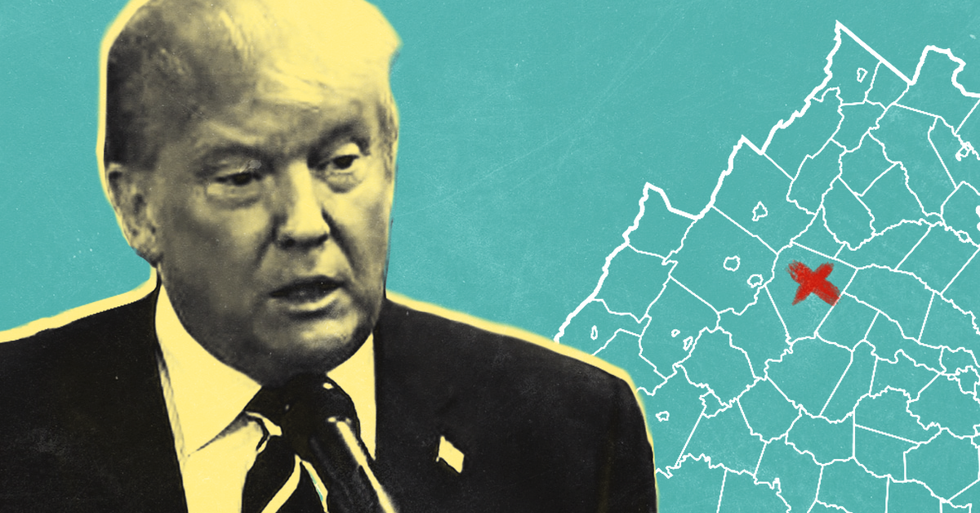 Reprinted with permission from MediaMatters.
Hyperpartisan media outlets, fake news purveyors, and fringe right-wing media figures are promoting a conspiracy theory that suggests that one of the white supremacist organizers of the rally in Charlottesville, VA, was really a "liberal double agent" who staged the rallies in order to "depict conservatives as white supremacists."
On the weekend of August 11, white supremacists and neo-Nazis gathered in Charlottesville for an "alt-right" "Unite The Right" rally protesting the city's plan to remove a statue of Confederate Gen. Robert E. Lee. Throughout the weekend, the neo-Nazi and white supremacist crowd carried torches and weapons and shouted racist and anti-Semitic slogans. The rally turned deadly on Saturday when a man drove his car into a crowd of counter-protesters, killing a woman.
Jason Kessler, a white supremacist who has previously written for and appeared in right-wing and far-right media outlets, was one of the main organizers of the gathering. But pro-Trump media and fake news purveyors are now spinning a sentence from a Southern Poverty Law Center (SPLC) profile of Kessler to question whether Kessler is really a "liberal double agent."
After pro-Trump outlet The Gateway Pundit drew attention to the SPLC report, which noted that "rumors abound on white nationalist forums that Kessler's ideological pedigree before 2016 was less than pure and seem to point to involvement in the Occupy movement and past support for President Obama," fringe right-wing media figures and hyperpartisan fake news purveyors quickly jumped on the claim. Longtime Trump adviser Roger Stone, who is also a host at the conspiracy theory outlet Infowars, tweeted the Gateway Pundit article, writing, "Oops ! Charlottesville "White Supremacist" was an Obama Supporter/Occupy protestor (sic) #fishy #falseflag #SorosOp." Fake news purveyor Conservative Daily Post suggested the rally was organized by the left to "shatter Trump's base and depict conservatives as white supremacists."
This conspiracy theory picked up more steam after Breitbart also highlighted the mention from the SPLC report on rumors about Kessler's past political leanings and his role in the Occupy Wall Street movement. Discredited author Dinesh D'Souza tweeted the Breitbart article, asking, "Could it be that the organizer of the #Charlottesville rally is a left-wing fascist pretending to be a right-winger?" He additionally tweeted, "The whole rally may have been staged to feed the mainstream media's big lie that racism & fascism are on the right." Fake news purveyor Right Wing News questioned if Kessler was "a plant and this whole thing a set up to pit Americans against each other." Fake news purveyor YourNewsWire claimed that Kessler may be "a plant, inserted into the Trump Movement to find a way to take it down," and argued he was possibly a "deep state operative." And fake news purveyor Freedom Daily posited that Kessler was either so fed up with eight years of Obama that he "sw[ore] off an entire race … or he's a liberal double agent."
Users on online forums popular among the "alt-right" also jumped on the conspiracy theory. People on Reddit's "r/The_Donald" and 4chan's "politically incorrect" message board (commonly referred to as /pol/) that have helped spread conspiracy theories previously wondered if Kessler was "planted by Soros/deep state," claimed that Kessler was a "PLANT/OBAMA SHILL" who helped create a "professional staged event," and wrote that the Charlottesville events were "all false flag protests." One Reddit user even claimed he was the reason the SPLC report had spread to begin with.
The spread of this conspiracy theory among far-right figures, forums, and fake news purveyors is yet another example of how the fringe as an ecosystem spreads dubious claims, conspiracy theories, and lies, while simultaneously attacking perceived enemies.


Header image by Sarah Wasko / Media Matters