Oath Keepers Have Given January 6 Digital Data To FBI Investigators
@next2godwin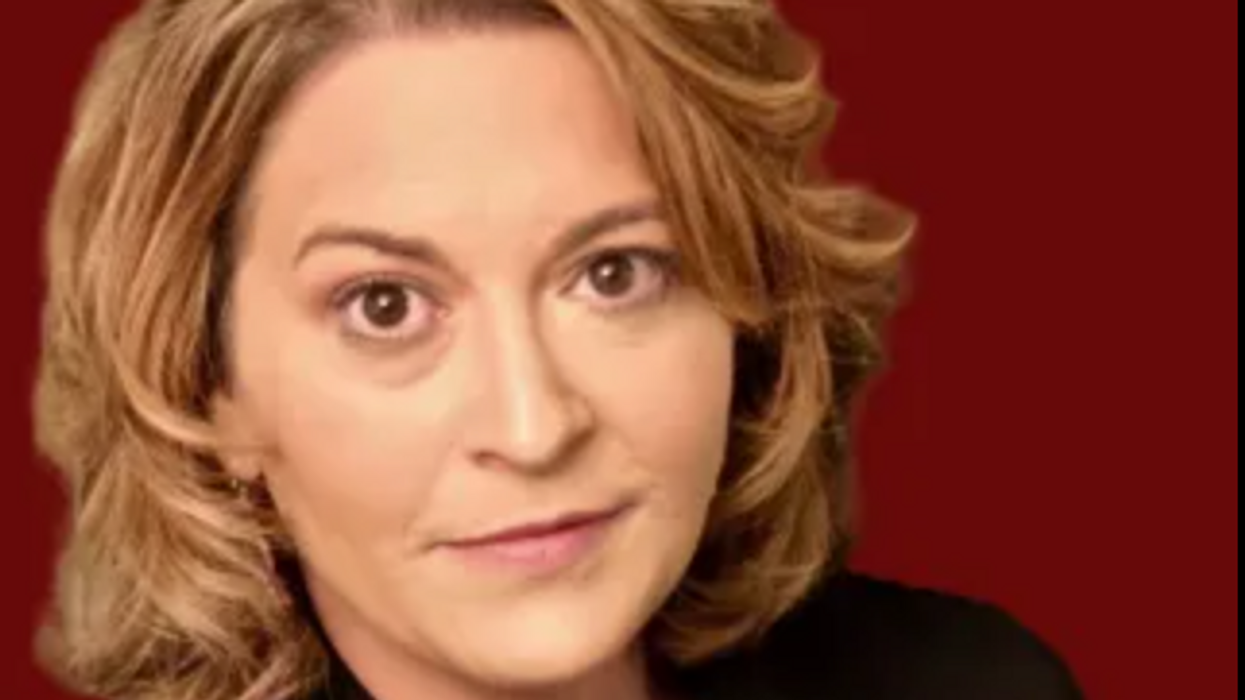 The Oath Keepers, a far-right militia group, has turned over reams of phone and digital files and undergone interviews with the FBI, according to a lawyer working with the extremist outfit.
Leaders of the Oath Keepers have shared with the bureau's investigators details of the group's efforts to aid the Trump campaign in its failed bid to subvert the 2020 presidential elections and connect with other top figures in Trump's orbit, according to recent court filings, CNN is reporting.
Kellye SoRelle, a failed Texas House candidate and Granbury, Texas attorney who in January declared herself the Oath Keepers' acting president, saId she'd had several meetings with the FBI and turned over phones, but she didn't detail her disclosures to the investigators.
"I've done interviews. I've done everything. I'm helping them," SoRelle said of her meetings with the FBI. Although SoRelle has not been charged in the seditious conspiracy case that has rapidly enshrouded the Oath Keepers, her ties to the group have been detailed in recent court filings.
For instance, the Oath Keepers held a virtual meeting one week after the 2020 presidential elections and planned a trip to Washington, D.C., after which SoRelle filled them in on the campaign's legal efforts to challenge the election results.
SoRelle also joined a Trump campaign lawsuit that sought to keep the former president in power despite his loss, where she likened Trump to "a king from the Lord of the Rings' fictional kingdom of Gondor," according to the Daily Beast.
The FBI has discovered that the Oath Keepers used Signal, a messaging app, to text "high-profile, right-wing political organizers" in the days preceding the now-famous January 6 rally, per CNN. These figures include Alex Jones, a right-wing conspiracy theorist and talk-show host; Roger Stone, the political consultant and self-proclaimed political "dirty trickster"; and right-wing organizer Ali Alexander.
According to recent court filings, these "VIP chat" messages, which number over 100,000, were obtained from Oath Keepers founder Elmer Stewart Rhodes' phone and will help prosecutors prove their case against him.
Jones, whose three companies recently filed for bankruptcy, is already in legal hot water after courts ruled against him in defamation lawsuits brought by families of Sandy Hook victims.
Multiple news outlets have reported on Jones' involvement in pro-Trump rallies held between November and December 2020, where he received protection from right-wing volunteers, including the Oath Keepers, while in town. Stone and other prominent Trump allies also enjoyed this protection, according to CNN
Jones' lawyer, Federico Andino Reynal, told news outlets that his client demanded prosecutorial immunity before he'd agree to sing like a bird because he's suspicious of the government's motives for seeking an interview, given the highly partisan nature of the investigation." However, Reynal refused to comment on the Signal VIP chat uncovered by investigators.
An attorney for Alexander also denied requests for comments about the chat, and Stone took to social media to deny texting Rhodes and said that "discussion of logistics for a speech at a legally permitted event on January 5 proves nothing."
Rhodes is in jail awaiting trial on charges of seditious conspiracy, and Oath Keeper William Todd Wilson, founder of the extremist group's North Carolina arm and once-loyal deputy of its incarcerated founder, pled guilty to seditious conspiracy charges for his role in the riot.