Oops! Trump Campaign Tweets Patriotic Image Of Nazi Soldiers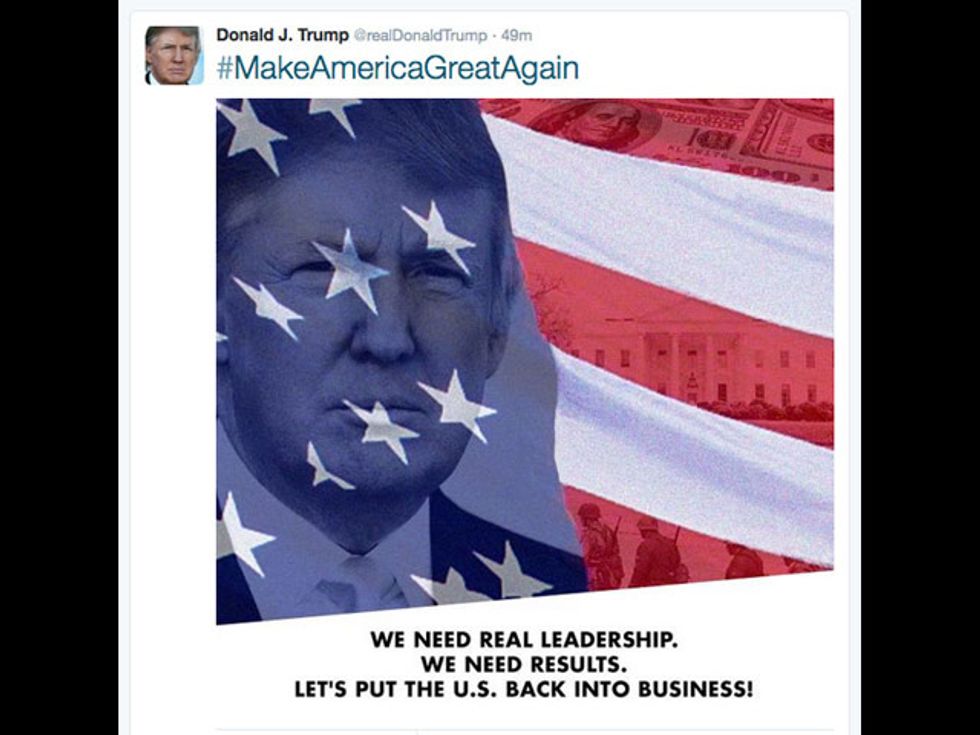 Donald Trump's campaign has done it again.
On Tuesday, The Donald's Twitter account featured a patriotic image of Trump's face in an American flag, along with images of money, the White House — and some interesting soldiers.
The problem: As many folks online all noticed, those soldiers' helmets had a distinctly recognizable square shape to them — they were, in fact, Nazi soldiers from World War II.
Furthermore, the spotted pattern of the camouflage uniforms, and the eagle-shaped insignias on their shoulders, demonstrate that these soldiers would've been from the infamous elite Waffen-SS units, which were heavily involved in some of the worst of the Nazis' many wartime atrocities.
However, some further Internet sleuthing has determined that these "soldiers" likely aren't real Nazis — they're simply costumed re-enactors.
The tweet was soon deleted, and CNN reports that the Trump organization is blaming an intern for the mistake.