Apple, Amazon, And Google Drop Parler For Permitting Far-Right 'Threats Of Violence'
@jarrell_zach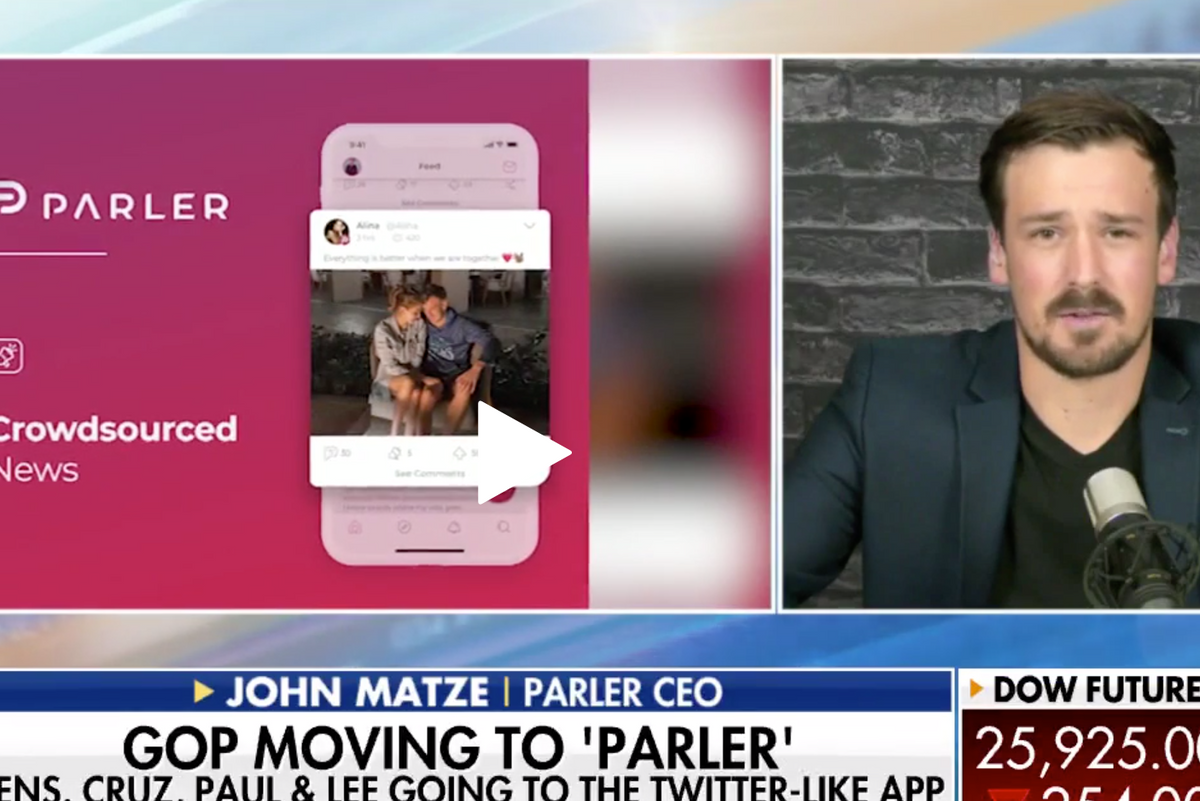 Apple, Amazon, and Google have all placed a ban on Parler, a social media app popular among ultra-conservatives and far-right hate groups, according to the New York Times.
"We have always supported diverse points of view being represented on the App Store, but there is no place on our platform for threats of violence and illegal activity," Apple's statement announcing their ban on Parler said. "Parler has not taken adequate measures to address the proliferation of these threats to people's safety."
Apple even gave Parler the chance to revise its policies, which they did, but Apple claimed that the social media site did not go far enough to justify keeping Parler on their app store.
Both Amazon and Google gave similar reasons for taking the far-right social media hotbed off their platforms.
Google did recognize in their statement that "there can be a reasonable debate about content policies and that it can be difficult for apps to immediately remove all violative content," but they noted that they "require that apps implement robust moderation for egregious content," which they claim Parler was not doing.
Amazon's removal of Parler could be the most harmful to the future of the so-called "free-speech alternative to Twitter and Facebook," because they use Amazon as their web-hosting service, the New York Times reported.
"Amazon's move meant that Parler's entire platform would soon go offline unless it was able to find a new hosting service on Sunday," said The Times.
John Matze, Parler's chief executive, said in a text message, "I have a lot of work to do in the next 24 hours to make sure everyone's data (on Parler) is not permanently deleted off the internet," while also accusing big tech of wanting to "kill competition," according to the
Times
.
The news comes just days after a violent mob stormed the Capitol building in an attempt to disrupt our nation's democratic process. After reports that these far-right terrorists have planned the attacks for months in plain sight on social media platforms, big tech has started to crack-down on both the people and services, like Parler, that made the attack possible. President Donald Trump being banned from almost every large social media platform over the weekend is the biggest example of that.
Here is a list of platforms that have removed/banned President Trump according to Axios:
Twitter
Facebook
Instagram
YouTube
Snapchat
TikTok
Apple
Reddit
Twitch
Shopify
Google
Discord
Pinterest
The removals have been met with conservative backlash, but the violence and the undeniable evidence that platform's like Parler and far-right figures like Trump have promoted violence, hate, and are at least partially responsible for the attacks on the Capitol, which was an abomination to democracy and embarrassment to our country.
"Amazon said that it had sent the company 98 examples of posts on its site that encouraged violence and that many remained active," reported the Times.
USA Today reported, "Accounts connected to supporters of Trump, QAnon and far-right anti-government group III%ers explicitly or implicitly call for violence on Parler, with some asserting Wednesday, 'the war begins today.'"