Pence: Repealing Obamacare 'First Order Of Business'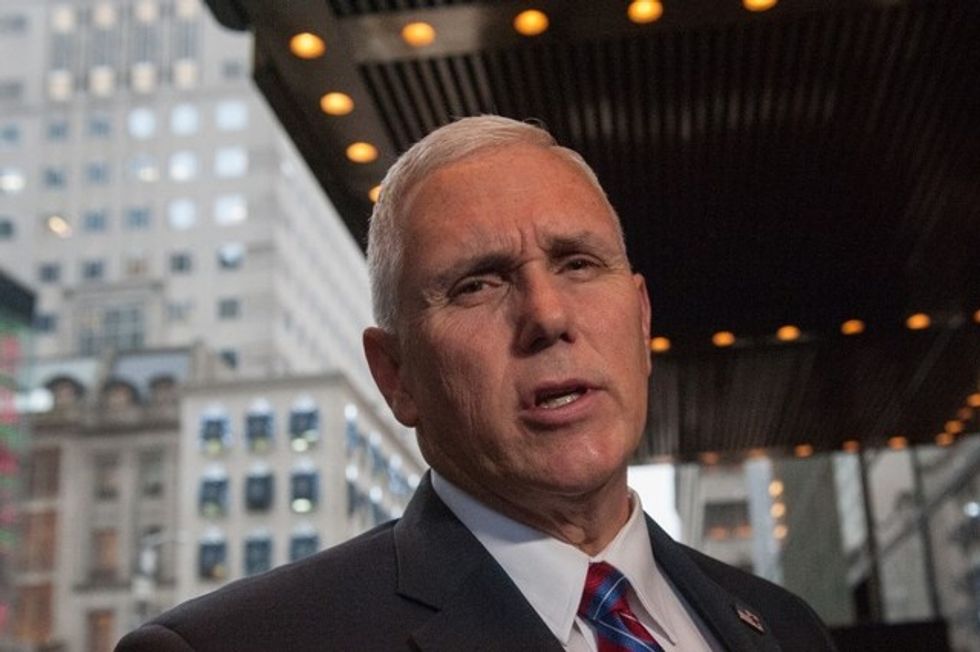 WASHINGTON (Reuters) – President-elect Donald Trump has made repealing President Barack Obama's signature healthcare law the "first order of business" and intends a smooth transition to a "market-based" medical insurance system, Vice President-elect Mike Pence on Wednesday.
Democratic leaders met with Obama on Capitol Hill to discuss how they can protect the law and accused Republicans of wanting rip apart the American healthcare system with no plan on how to replace it.
Trump and his fellow Republicans who control the U.S. Congress risk causing chaos in the health insurance market in scuttling the 2010 Affordable Care Act, which is known as Obamacare, as well as political backlash against Republicans.
Pence met with Republican congressional leaders. Afterward neither he nor House of Representatives Speaker Paul Ryan offered few details on what a Republican-backed replacement for Obamacare would look like. Ryan said lawmakers will take action that does not "pull the rug out from anybody."
Obama met on Wednesday morning with Democratic legislators, including U.S. Senate Democratic Leader Chuck Schumer, to discuss how they can protect the Democratic-backed law, which was passed nearly seven years ago over unified Republican opposition.
Obama "encouraged us to fight," Democratic Representative Elijah Cummings told reporters.
The law has enabled upward of 20 million Americans who previously had no medical insurance to get coverage and is considered Obama's top legislative achievement. Republicans, who will control both Congress and the White House in 2017, condemn it as a government overreach.
"The first order of business is to keep our promise to repeal Obamacare and replace it with the kind of healthcare reform that will lower the cost of health insurance without growing the size of government," Pence said at a news conference.
Pence said it must be done in a way that does not "work a hardship" on the economy or Americans who gained insurance through Obamacare.
Pence said Trump, who takes office Jan. 20, will work in concert with congressional leaders for a "legislative and executive action agenda for an orderly and smooth transition to a market-based healthcare reform system."
Ryan said Republicans have a plan and "plenty of ideas" to replace Obamacare but offered few specifics.
Trump had said earlier on Twitter that Republicans "must be careful in that the Dems own the failed ObamaCare disaster, with its poor coverage and massive premium increases."
"Don't let the Schumer clowns out of this web," he added, referring to Senate Democratic leader Charles Schumer.
Obama walked into a Democratic caucus meeting on Capitol Hill accompanied by House Democratic leader Nancy Pelosi. He ignored a shouted question from a reporter about how to stop repeal of the healthcare law.
"I think the issue here is the impact on people's lives," Democratic Senator Jack Reed said. "Many people don't really understand that they're protected by Obamacare."
Reed said Democrats will "point out that you are taking the protections away and you have nothing in place."
(Additional reporting by Mike Stone; Writing by Will Dunham and Steve Holland; Editing by Leslie Adler and Bill Trott)
IMAGE: U.S. Vice President-elect Mike Pence arrives at Trump Tower in New York City, U.S., January 3, 2017. REUTERS/Stephanie Keith