Poll: Trump Approval Plummets In Five Key Swing States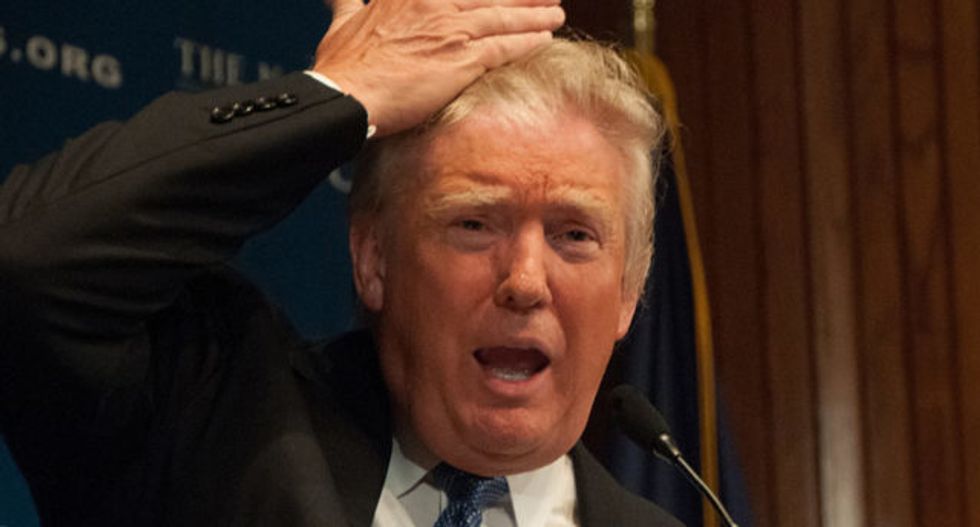 Trump's approval rating has fallen double digits in five key states that he won since the election. The data shows that in addition to his overall poor approval Trump faces electoral college headwinds before the 2020 election.
In Morning Consult's most recent survey, Trump is down in the following swing states: Florida (-24 points), Ohio (-20), Michigan (-19), Wisconsin (-18), and Pennsylvania (-17).
In 2016, Trump won all of those states, which together represent 93 electoral votes. Trump's electoral vote margin of victory was 74 points that year.
By recent comparison, President Barack Obama defeated John McCain by 192 electoral votes in 2008 and Obama beat Mitt Romney by 126 electoral votes in 2012.
Trump also lost the popular vote to Hillary Clinton by nearly 3 million votes.
Since being sworn in, Trump has never had the support of 50 percent or more of the American people when national polls are averaged.
Even in states where he is likely to win re-election, like Texas, Alabama, Mississippi, and Wyoming, Trump has seen steep double-digit declines in support.
The poor showing could very well be the result of a presidency swimming in corruption, incompetence and bigotry. Trump's sole major legislative accomplishment was the tax scam, which rewarded the uber-wealthy and giant corporations and has been resoundingly panned by average Americans.
With the aid of congressional leaders like Senate Majority Leader Mitch McConnell, Trump has been able to pack federal courts and the Supreme Court with right-wing mediocrities of questionable moral character.
But Americans do not approve. In the first national election under Trump's leadership, his party lost control of the House of Representatives by a national popular vote margin of over 9.7 million votes.
When Trump and his ideas are on the ballot, most voters vote against them. And now, in the states he will need the most to win a second term, he is under water.
Published with permission of The American Independent.