Trump's Crusade Against Mail Ballots May Backfire In Key State
@alexvhenderson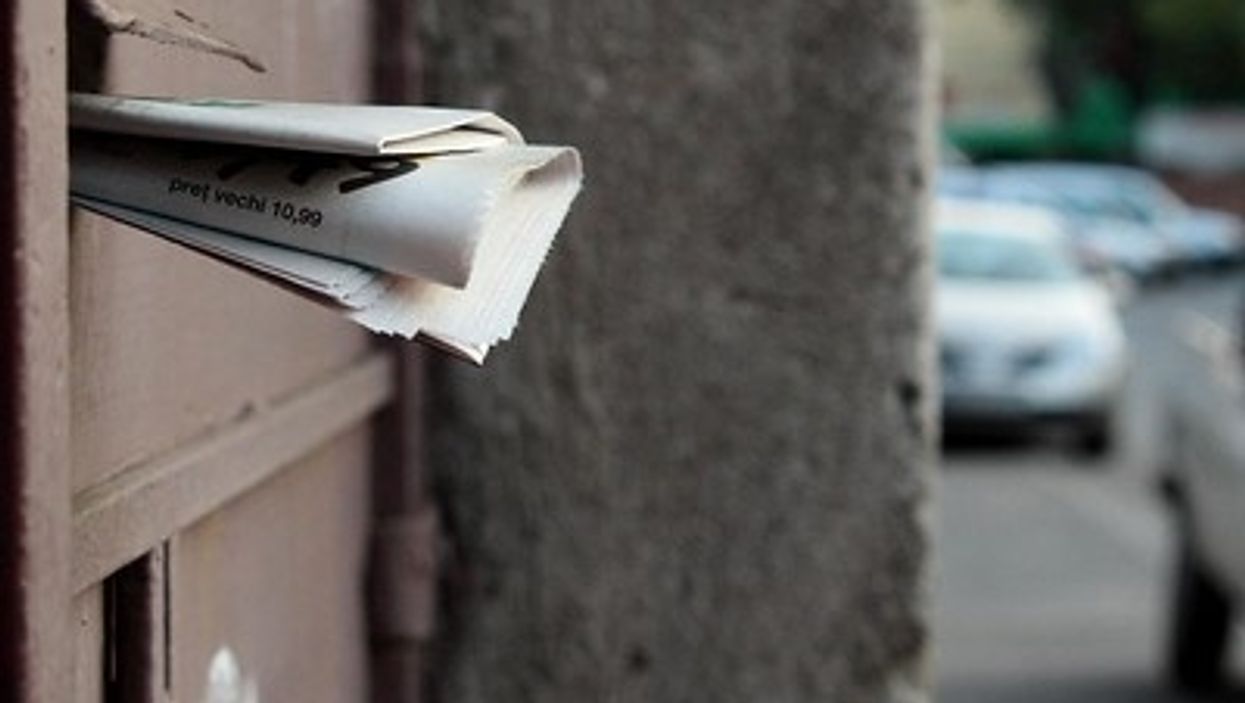 Reprinted with permission from Alternet
President Donald Trump has recently been railing against mail-in voting, baselessly claiming that it promotes and encourages voter fraud. But the GOP actually has a long history of encouraging absentee ballots: as recently as last year, Pennsylvania Republicans voted to make voting by mail easier.
And now, journalist Andrew Seidman reports in thePhiladelphia Inquirer, the Pennsylvania GOP finds itself torn between its own promotion of mail-in ballots and wanting to follow Trump's whims.
---
In 2019, the Republican majority in Pennsylvania's state legislature passed a bill that allowed all registered voters in the state to vote by mail without having to state a reason — and Gov. Tom Wolf, a Democrat who was elected to a second term in the 2018 midterms, signed it into law. Before that, Pennsylvanian voters could request an absentee ballot but had to fill out an application and give a specific reason for the request; acceptable reasons could range from a disability to out-of-town business travel. And after the request was granted, an absentee ballot would arrive in the mail. In Philadelphia, which is overwhelmingly Democratic, voters were told that they had to go to the polls if possible and that absentee voting should only be done out of necessity.
After the new law was passed in 2019, the GOP promoted absentee voting as a convenient option. In a Facebook ad, Pennsylvania Republicans have encouraged people to "vote from the safety of your own home." And a guide advised, "There are no lines, no delays and no potential voting machine malfunctions. Democrats will use the new mail-in ballot to greatly increase their turnout; Republicans would be smart to do the same so that we have the advantage."
But that was before Trump started ranting against mail-in voting. And Seidman gives examples of some Pennsylvania Republicans who are obediently falling into line — for example, Lee Snover (chair of the Northampton County GOP) is quoted as saying, "I must tell you that locally, in my county, we're not advocating and we're not pushing the mail-in voting. We're concerned about fraud. We're not happy with the process. Trump has sent the message out there that he's concerned about it as well."
Snover went on to say, "Our county kind of is a Trump county. We're kind of listening to Trump on this. He's spoken about it. He's tweeted about it. He doesn't want us to do it."
Lance Stange, chairman of the Lackawanna County GOP, told the Philadelphia Inquirer, "I think voters largely, at least on the Republican side, want to vote in person. I think that that is part of the motivating factor."
Meanwhile, Seidman reports, the Pennsylvania Democratic Party "said last week that it worked with allied groups to encourage mail-in voting by sending more than one million text messages and making 750,000 phone calls."
Pennsylvania, which Trump carried by only one percent in 2016, is considered a must-win swing state for the president. But recent Pennsylvania polls have been encouraging for former Vice President Joe Biden, the presumptive Democratic presidential nominee. Recent polls have shown Biden leading Trump in Pennsylvania by 11 percent (Quinnipiac), six percent (Harper) or eight percent (Fox News).
That's not the kind of environment in which Trump should want to lose any advantage by discouraging a convenient form of voting for his own fans. But that's exactly what he's doing.
Democrats won Pennsylvania in every presidential election from 1992-2012. But in 2016, Trump became the first GOP presidential candidate to carry the state since the late George H.W. Bush in 1988.