Former Putin Speechwriter Predicts 'Military Coup' Will Depose Russian Despot
@alexvhenderson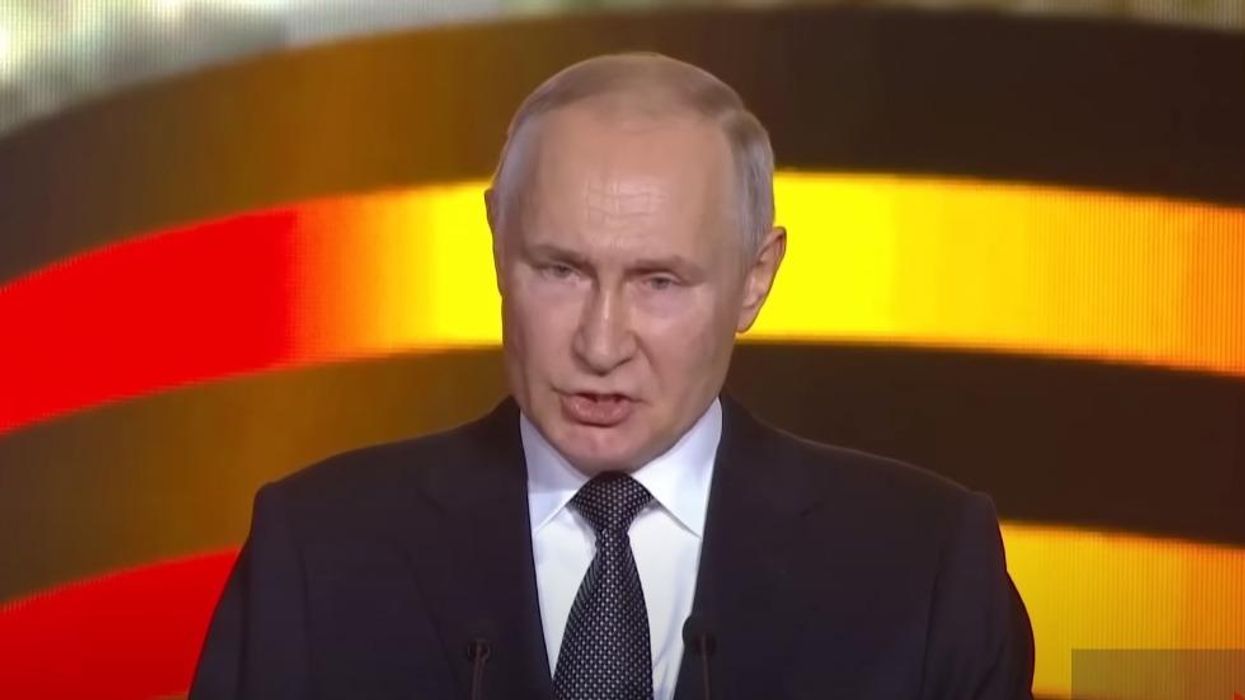 Youtube Screenshot
Militarily and politically as well as economically, the war in Ukraine has been a major drain on Russia. President Vladimir Putin and his allies in the Kremlin were hoping for a quick, easy invasion, but Ukrainian forces have been much more skillful fighters than Putin anticipated.
Moreover, the invasion of Ukraine has had an unintended consequence: the expansion of the North Atlantic Treaty Organization (NATO). Sweden and Finland, for many years, stayed out of NATO; in 2022, they applied for membership. And U.S. President Joe Biden, in contrast to former President Donald Trump's anti-NATO views, has welcomed NATO's expansion.
Despite all that, an obstinate Putin is determined to keep fighting in Ukraine. But Abbas Gallyamov, a former Putin speechwriter, is predicting that Putin's days as president of Russia will be ending sooner rather than later.
During a Monday, January 30 appearance on CNN, the 50-year-old Gallyamov argued that because of all the hardship the war is causing in Russia, Putin will likely be removed from power via a military coup.
Gallyamov told CNN's Erin Burnett, "The Russian economy is deteriorating. The war is lost. There are more and more dead bodies returning to Russia; so, Russians will be coming across more difficulties, and they'll be trying to find an explanation why this is happening, looking around to the political process. And they'll be answering themselves: 'Well, this is because our country is governed by an old tyrant, an old dictator.'"
The former Putin speechwriter, born in Chelyabinsk, Russia in 1972, predicted that a military coup will occur in Russia sometime within the next 12 months.
"So, in one year, when the political situation changes and there's a really hated unpopular president at the head of the country and the war is really unpopular — and they need to shed blood for this, at this moment — a coup becomes a real possibility," Gallyamov told Burnett.
The United States isn't the only country that is having a presidential election next year; Russia has one scheduled for March 2024. But Gallyamov fears that Putin may cancel Russia's 2024 elections, which will only add to the tensions in that country.
Gallyamov told Burnett, "Judging by his actions, when he is escalating on something without necessity, he might really cancel the elections. Without victory over Ukraine, he'll face difficulty with the Russians. Russians don't need him if he's not strong. He might really declare the martial law and cancel the elections."
Reprinted with permission from Alternet.