QAnon Conspiracy Theorists Create 'Headache' For Trump Campaign
@alexvhenderson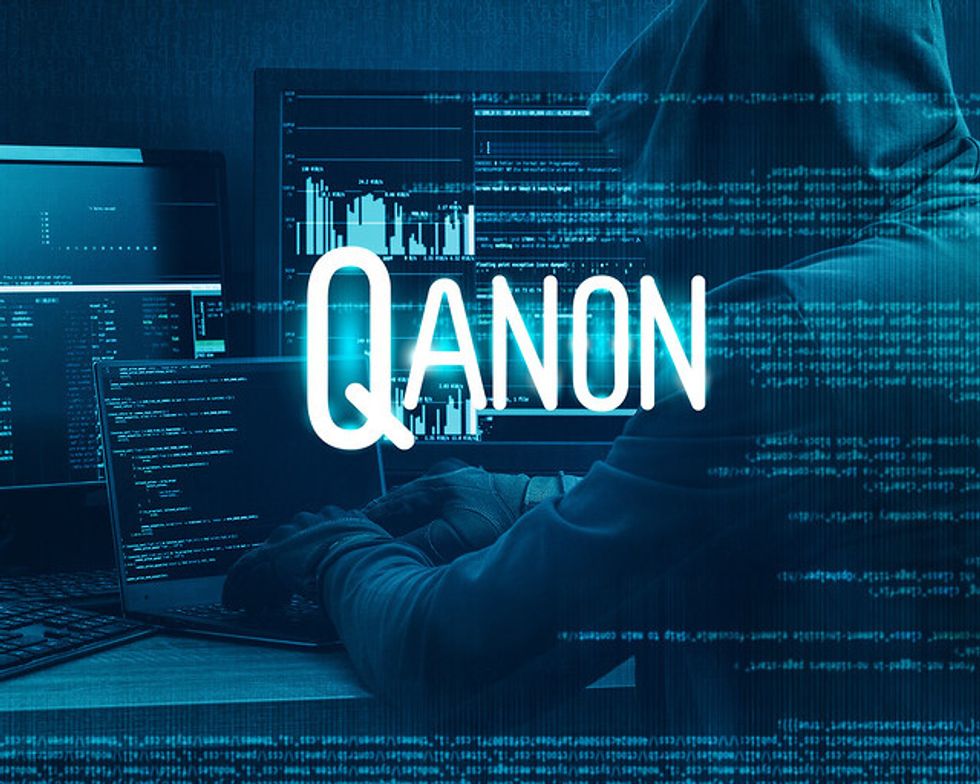 Reprinted with permission from Alternet
Not all of the right-wing Republicans who want to see President Donald Trump reelected in 2020 are believers in the goofy QAnon conspiracy theory, which claims that Trump is secretly fighting an international ring of pedophiles and child sex traffickers — and that an anonymous figure known as Q is secretly sending updates on the battle. Many conservatives and Trump supporters believe that the QAnon cult is completely nuts. But QAnon theorists won't go away, and in a report for the Daily Beast, journalists Will Sommer and Asawin Suebsaeng describe the ways in which they have become a headache for Trump's 2020 campaign.
Sommer and Suebsaeng report that QAnon theorists are feeling increasingly energized: in addition to making their presence felt at Trump rallies, they have been holding rallies of their own — for example, a QAnon rally was held across the street from the White House on Wednesday, and about 100 people showed up.
At a recent Trump rally in Tampa, Florida, according to Sommer and Suebsaeng, QAnon supporters were so visible that cable news couldn't ignore them. QAnon supporter John Welch told the Beast, "By the time the rally was over, they didn't have any choice but to put us on (television)."
The problem that QAnon poses for the Trump campaign is that when they are able to attract media attention at Trump events, it sends out a message that parts of his base are divorced from reality — and gives Democrats a possible weapon to use against Trump.
Sommer and Suebsaeng report that "to Team Trump…. QAnon diehards who adore Trump and garner media coverage and camera shots at his 2020 rallies have been a long-time nuisance." And one senior Trump campaign official, interviewed anonymously, told the Beast that the campaign has a formula for dealing with QAnon: "ignore them" and don't "make a big deal out of" them — and at the same time, try to avoid "pissing off the crazy" people.
On one hand, Sommer and Suebsaeng report, Trump's team don't want to anger QAnon supporters — who view Trump as an heroic figure who will topple an international ring of pedophiles and child sex traffickers. But on the other hand, their visibility at Trump events is bad publicity for the campaign.
"The presence of Q believers at rallies," according to Sommer and Suebsaeng, "also means Trump could accidentally endorse the theory, at least in the eyes of its believers. Nearly every Trump appearance produces footage that QAnon believers scrutinize in hopes of seeing Trump's hand movements form what they believe to be a Q."