Why The QAnon Cult Is Going Sour On Kyle Rittenhouse
@DarrellLucus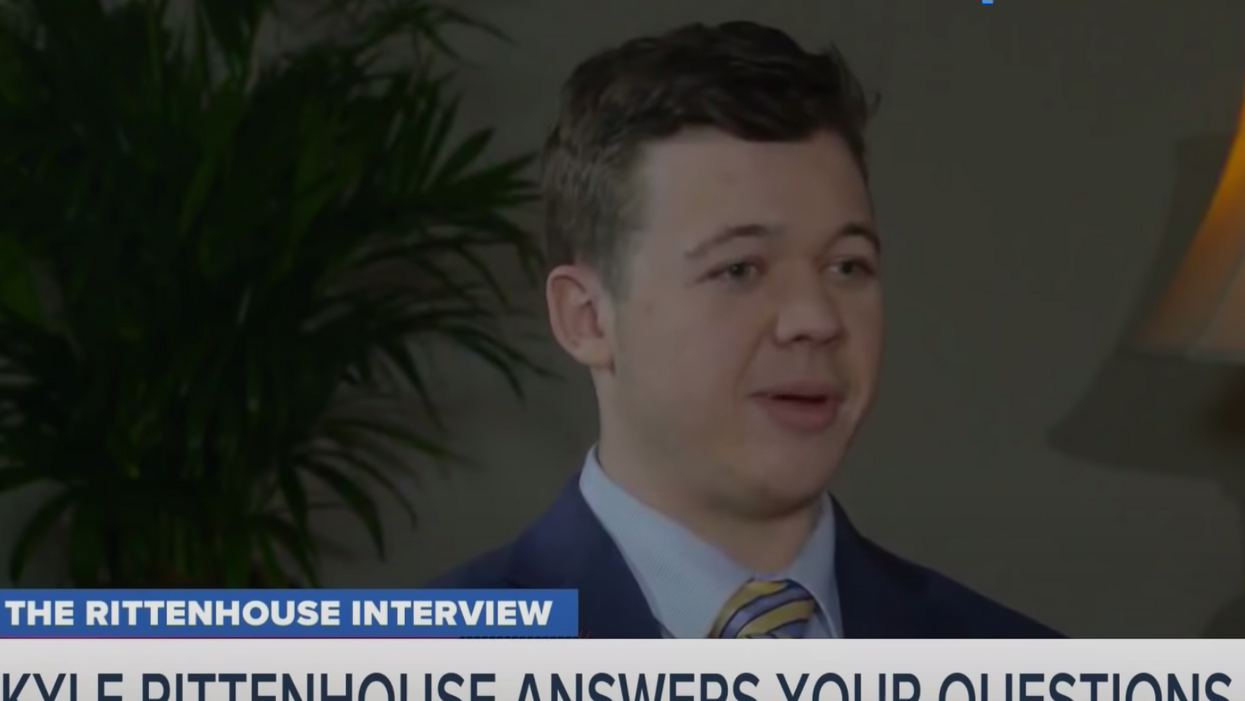 Screenshot from NewsNation's "Banfield"
Reprinted with permission from DailyKos
I have to confess, I can't figure Kyle Rittenhouse out. One minute, his lawyers are repeatedly throwing out a Tucker Carlson film crew. The next minute, Rittenhouse is sitting down for an interview with Carlson, and is traveling to Mar-a-Lago to meet Trump.
Whatever the case, it looks like one element of the deplorable world is turning hard on one of its latest heroes. Apparently the QAnon world is not pleased that Rittenhouse dared speak ill of one of its top luminaries—his former lawyer, Lin Wood. It turns out that Rittenhouse and Wood are currently in a legal battle over the money raised to get Rittenhouse out on bail last year.
According to HuffPost, the feud between Rittenhouse and those who are still "trusting the plan" dates to Rittenhouse's interview last Tuesday night with Ashleigh Banfield on NewsNation. (Watch a clip below.)
If you're a QNut and you've lost Greene, that says something.
I have to confess, I'm taking Rittenhouse's desire to stay out of politics with a grain of salt given his trip to Mar-a-Lago. But it seems Rittenhouse is telling the truth about Wood trying to screw him. After all, he told Carlson the same thing on the deplorables' favorite network. Moreover, his portrayal of Wood hews closely to what his former law partners are saying about him in a suit they filed against him in August 2020. They claim that they severed ties with Wood in response to a long pattern of bizarre behavior, including rambling and incoherent communications and claims that God himself was directing Wood.
It says a lot about QAnon that it's siding with a guy who not only sat on money intended to get Rittenhouse out of jail, but is now trying to claw it back.