Report: Voters Reject GOP's Anti-Muslim Hate Campaign
@EricBoehlert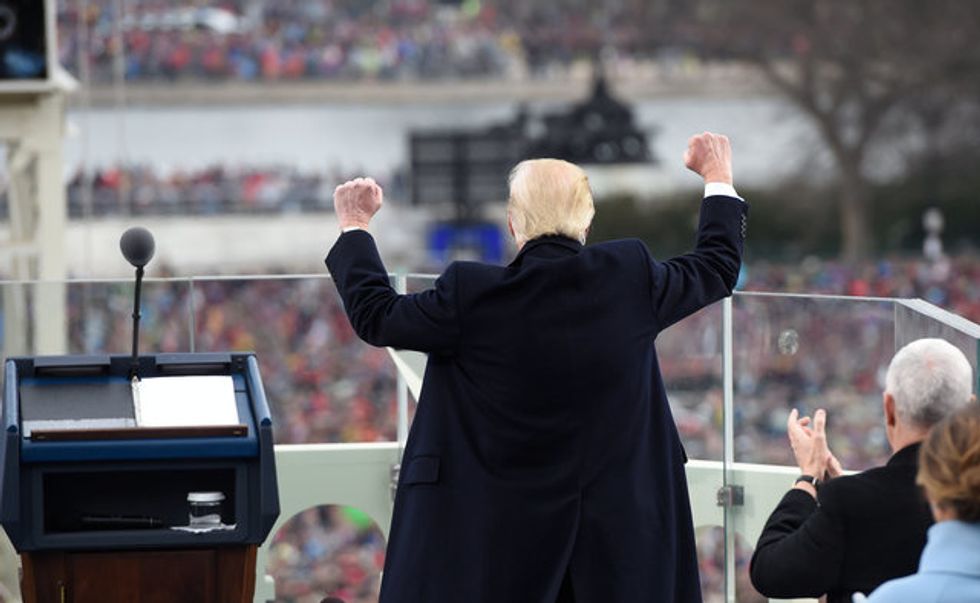 Reprinted with permission from Shareblue.
Republican candidates are aggressively employing hate rhetoric this campaign season, and leading the way are ugly attacks on Muslims.
But a new study shows the tactic doesn't work: Candidates who adopt an overtly Islamophobic message are losing at the ballot box.
"In its 'Running on Hate' report released Monday, Muslim Advocates, a national legal advocacy organization based in Washington, D.C., documented candidates who ran ― or are running ― in the 2017 and 2018 elections and produced Islamophobic campaigns as part of their political strategy," Huffington Post reports.
Of the nearly 80 anti-Muslim candidates identified, "only 11–14% were elected or are safely projected to win in November," according to the Muslim Advocates report. (Many of the candidates already lost races in 2017 and 2018.)
Virtually all of identified Islamophobic candidates are Republican. The state with the most anti-Muslim candidates is Texas, with eight, followed by Virginia and Florida, with six each. These candidates spread conspiracies about Muslims trying to take over the government, or portray them as violent members of American society, for example.
Of course, in the age of Trump, a birther who pushed the Muslim travel ban just a week after taking office, Muslim-bashing by Republican candidates isn't a surprise.
On Monday, Trump lied when he claimed "Middle Easterners" were sneaking across the U.S. border as part of a caravan of migrants making their way up through Central America.
Nobody has presented any evidence that there are people from the Middle East in the migrant caravan. pic.twitter.com/k1coxNpZFY

— Daniel Dale (@ddale8) October 22, 2018
It appears lots of Republicans have seen Trump's open bigotry as a green light to campaign on anti-Muslim bigotry.
Out in California, indicted Republican Congressman Duncan Hunter has launched perhaps the most aggressively toxic, anti-Muslim campaign in modern American history.
Last week, Hunter's campaign released a letter claiming that if his Democratic opponent were elected to Congress he would be a threat to national security because he would share military intelligence with Islamic terrorist organizations.
Previously, following a court appearance related to Hunter's indictment, he went on a racist rant about "radical Islamist propaganda" and called Muslims "disgusting."
Hunter has also embraced the white nationalist talking point that Muslim immigrants have destroyed European culture.
Republicans across the country are trying to emulate Trump's hate. So far though, voters aren't buying it.
Published with permission of The American Independent.