For Republicans, It's 3 AM In A Dingy After Hours Bar
@FromaHarrop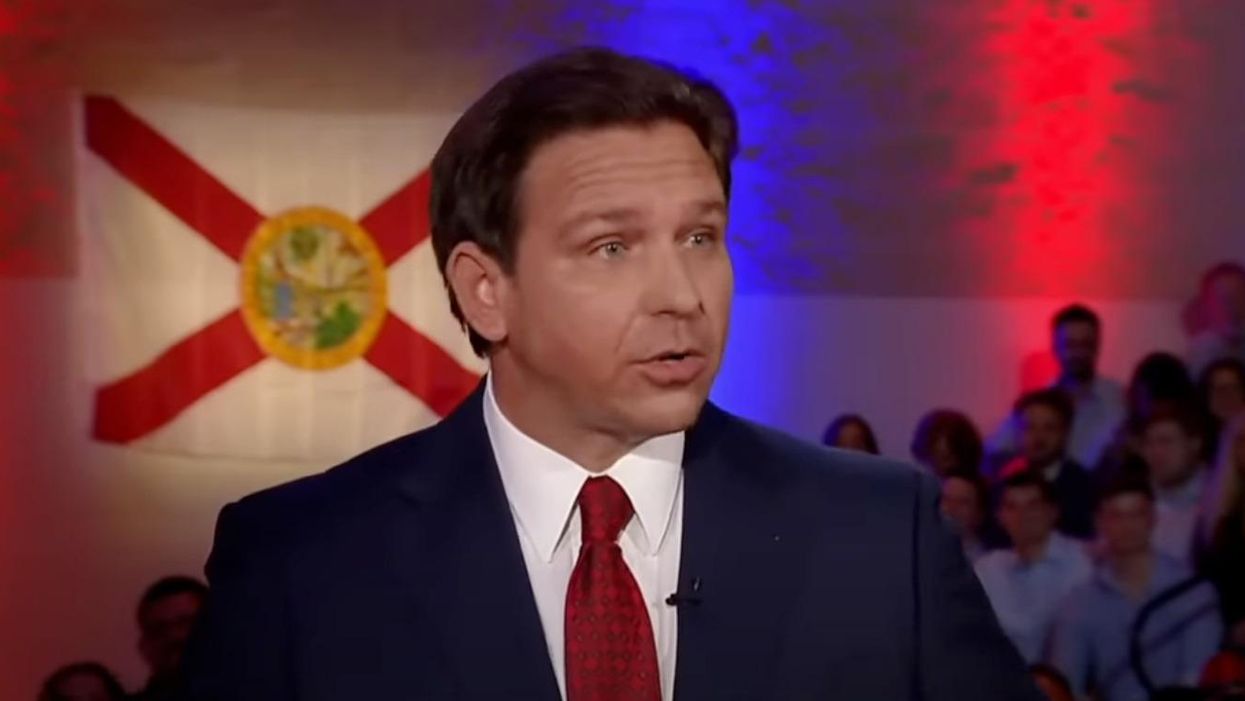 Youtube Screenshot
In Joe Biden's America, it's morning. For Republicans, it's now 3 a.m. in an after-hours bar. The people are wasted, hollering about their "enemies," some working to repurpose their bad behavior into grifting opportunities.
The sun in Ronald Reagan's "Morning in America" pitch set long ago. America, in the official Republican view, is something of a hellscape. Oh, things are not that bad.
The economy is doing really well. Unemployment is at a 50-year low. Good-paying manufacturing jobs are seeing the fastest growth in 40 years. The dollar is strong.
The social indicators are also improving. Child poverty is at 60-year lows. Teen pregnancies are at 70-year lows.
Biden's State of the Union address showcased all the good news. It also offered a breath of grown-up sanity against all that right-wing scampering. Republican hecklers were in full voice.
The remaining sane Republicans might want to dismiss crackpots like Rep. Marjorie Taylor Greene as outliers not representative of their party. But reality does not agree. She's been given a coveted spot on the powerful House Homeland Security Committee, despite having opined that 9/11 was an inside job. And Republicans have yet to sanction the extraordinary con man, George Santos, who positioned himself where he could be seen shaking powerful hands.
Sen. Mitt Romney, Republican of Utah, criticized Santos for thrusting his unseemly self before the cameras. Santos nasty-tweeted back at Romney, a former Republican candidate for president.
In 2009, when a single Republican shouted "you lie" during Barack Obama's address, much debate followed over the seriousness of that break in manners. This week, that outburst alone would have been a slow night for boorish congressional behavior.
Arkansas Gov. Sarah Huckabee Sanders had the unenviable job off offering the Republican response. When she wasn't touting her own virtues, Sanders grimly warned against the ghouls of woke-ism. Granted, a lot of woke talk is stupid. But it's of little serious consequence.
Florida Gov. Ron DeSantis had famously sought to score political points by punishing one of his state's biggest employers, Disney, for stating an opinion contrary to his own. Disney's sin was simply talking against a bill it deemed hostile to gay people.
DeSantis' iron-fisted attack on Disney for opposing one of his initiatives certainly posed an interesting contrast to Sanders' remark that "big government colludes with Big Tech to strip away the most American thing there is — your freedom of speech." Then again, by 3 a.m., the bar crowd may not be too picky about consistency.
What is America seeing in the daylight hours? For starters, the U.S. auto industry has entered one of its biggest factory-building booms in years, according to The Wall Street Journal.
And the reason for that boom is Biden's push to shift American car production to electric vehicles. His infrastructure law will furthermore ensure that the batteries for EVs are produced in this country. They are now mostly made in China.
Plans call for more than a dozen battery factories to be built in the next five years. And most of the new vehicle and battery plants will be located in the Midwest or South.
Sanders spoke of "out-of-control inflation," when, in fact, inflation is trending down. And she spoke about "high gas prices" when, in fact, the average price of gasoline — which hit $5 a gallon early last year — is now down to about $3.55.
"This choice is between normal or crazy," Sanders said, perhaps mixing up which party was which.
After all, just a few hours earlier, Donald Trump posted a photo of DeSantis suggesting that the Florida governor was grooming high school girls when he was a teacher.
It was that kind of day. Or night.
Reprinted with permission from Creators.