House Republicans Waste $185 Billion To Protect Wealthy Tax Evaders
@jeisrael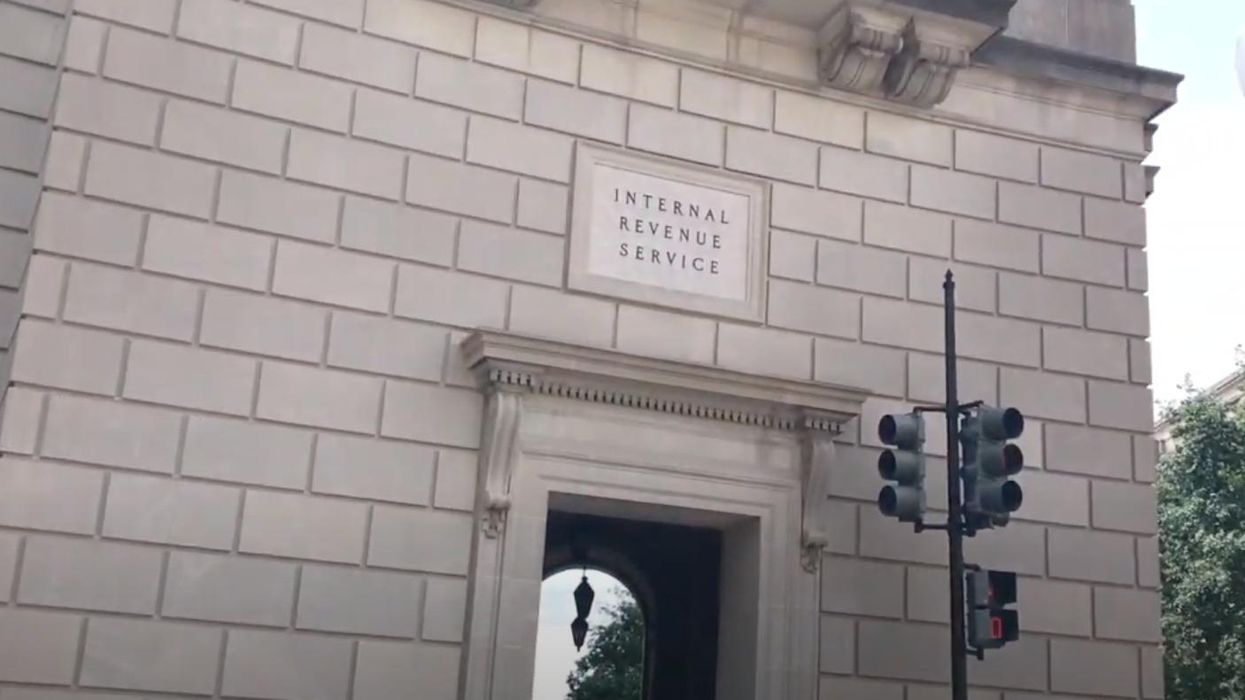 Youtube Screenshot
House Republicans voted on Monday to cut funding for the Internal Revenue Service's efforts to crack down on tax evasion by wealthy individuals and large corporations. An estimate by the nonpartisan Congressional Budget Office predicts the bill would cost the government more than $185 billion in lost revenue over the next decade — all money that the Treasury Department is owed by individual and corporate taxpayers.

The Family and Small Business Taxpayer Protection Act, which passed the House along party lines, 221-210, would cancel $71 billion in funds over 10 years. The funding, already appropriated in the 2022 Inflation Reduction Act to modernize and boost enforcement by the IRS, is expected to be more than offset by the additional collected revenue. In total, the CBO estimates the GOP cuts would actually result in the government ending up $114 billion poorer.
The $71 billion is set to allow the cash-strapped agency to replace retiring staff, modernize systems, and improve enforcement of existing tax laws. Treasury Secretary Janet Yellen ordered in August that the funds not be used to audit anyone making under $400,000 a year.
But Republican lawmakers unanimously opposed the Inflation Reduction Act, with many falsely claiming that its IRS funding would be used to hire an "army" of 87,000 new agents to "spy on" and target the middle class and small businesses with audits. In reality, much of the money would go to replace the 50,000 IRS employees eligible to retire within five years.
After the GOP won a narrow majority in the midterm elections, incoming Republican House Speaker Kevin McCarthy announced that his caucus' first priority would be to "repeal the 87,000 IRS agents."
The vote to cut funding to the IRS came just days after McCarthy, as one of his concessions to far-right critics within his own party whose votes he needed to become speaker, agreed to push a 10-year plan to balance the federal budget. Such a plan would require draconian spending cuts, likely including a reduction in spending on safety net programs like Social Security and Medicare.
Enactment of the legislation would make that job even more difficult, requiring another $114 billion in cuts to federal programs to offset the cuts in federal tax revenue. Republicans have pushed to protect defense spending, meaning these cuts would likely have to come from discretionary spending on domestic programs.
The Center for a Responsible Federal Budget, a fiscally conservative nonprofit, warned Monday that passage of the bill "would increase deficits by more than $100 billion over the next decade while encouraging tax cheating, expanding the tax gap, and undermining a policy supported by every President since Ronald Reagan, including Donald Trump." The annual tax gap is the difference between what is owed to the IRS and what is actually paid on time.
Chuck Marr, vice president for federal tax policy for the progressive Center for Budget and Policy Priorities, also blasted the bill, calling it "a misleading gambit to protect interests of wealthy tax cheats."
"A key element of a healthy, functioning democracy is a transparent tax system that is fairly enforced so that people and corporations pay what they owe and the well-heeled and powerful cannot flout their responsibility to pay their taxes," Marr wrote. "Efforts to protect wealthy tax cheats and purposely undermine the IRS's ability to enforce tax laws are anti-democratic and should be resoundingly rejected."
White House Chief of Staff Ron Klain retweeted media coverage of the CBO's scoring on Monday, observing that the GOP bill was "Good for tax cheats, bad for the economy."
President Joe Biden said he plans to veto the legislation, though it's unlikely to reach his desk with a Democratic-controlled Senate.
Reprinted with permission from American Independent.