Huh? Tim Scott Responds To Abortion Question With 'Word Salad'
@MJBoddie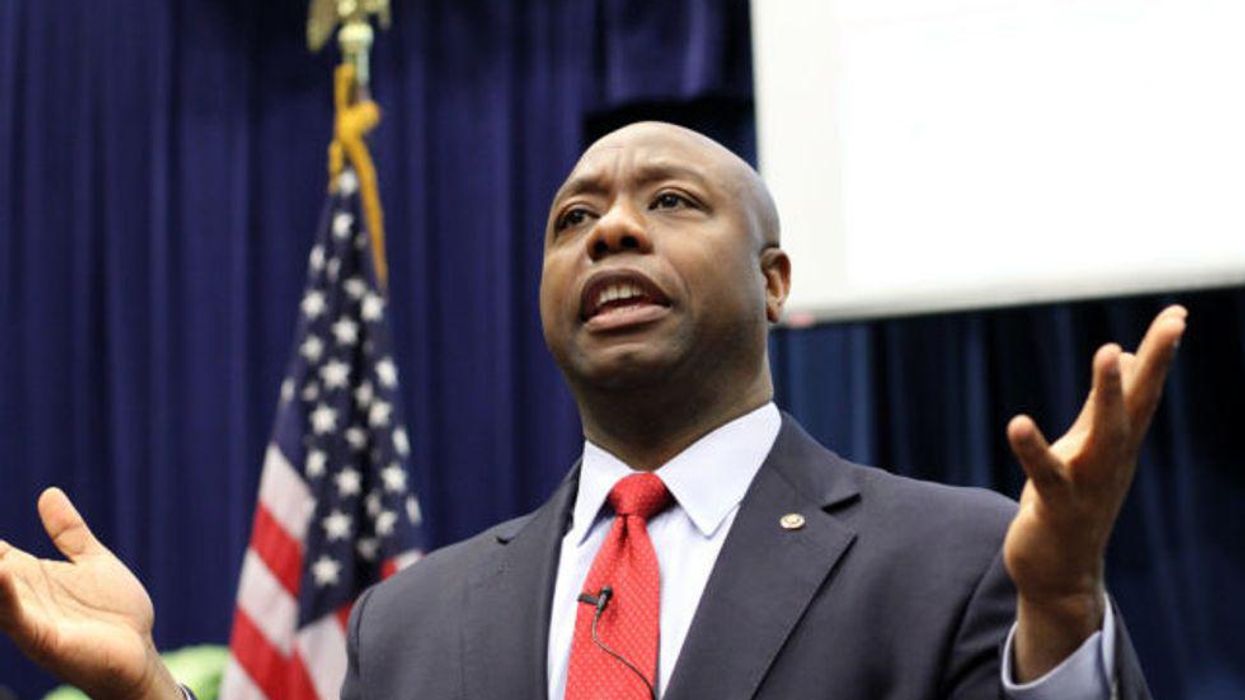 Senator Tim Scott (R-SC) is unsure about his stance on the issue of abortion bans.
Since the overturning of Roe v. Wade last year, Republicans have suffered losses in major elections — including the recent Wisconsin Supreme Court race — partly due to GOP candidates' restrictive proposals around abortion bans.
While visiting voters in New Hampshire Thursday, the GOP senator was asked by Newsmax if he would support a federal ban on abortions.
Reprinted with permission from Alternet.