'Law And Order' Republicans Aim To Avenge Trump By Defunding FBI
@jeisrael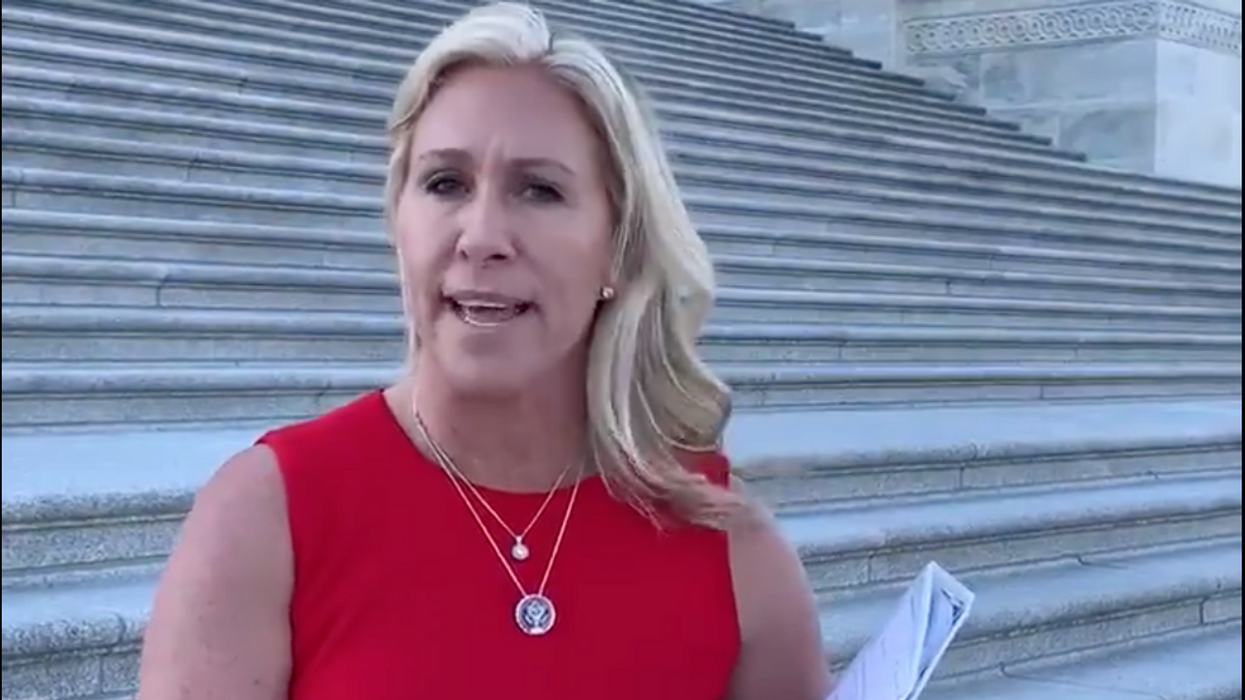 On June 8, former President Donald Trump was indicted on 37 federal felony counts related to taking classified documents from the White House and refusing to return them. In response, Republicans in Congress are calling for the prosecutor and the entire U.S. Justice Department to be defunded.
Republicans across the country have falsely attacked their Democratic opponents in recent elections, claiming Democrats want to defund the police, though few Democratic lawmakers have actually endorsed the idea of slashing law enforcement funding.
But now, at Trump's urging, House Republicans are pushing to defund law enforcement, contradicting their own "law and order" platform.
First, Ohio Rep. Jim Jordan, chair of the House Judiciary Committee, threatened to reevaluate funding for the FBI and Justice Department. On April 2, after Trump was indicted in a separate state matter in New York, Jordan complained about federal law enforcement's treatment of Trump and told Fox News host Maria Bartiromo: "We control the power of the purse. We're going to have to look at the appropriations process and limit funds going to some of these agencies, particularly the ones who are engaged in the most egregious behavior."
Three days later, the Washington Postreported that Trump posted on his Truth Social site:
REPUBLICANS IN CONGRESS SHOULD DEFUND THE DOJ AND FBI UNTIL THEY COME TO THEIR SENSES. THE DEMOCRATS HAVE TOTALLY WEAPONIZED LAW ENFORCEMENT IN OUR COUNTRY AND ARE VICIOUSLY USING THIS ABUSE OF POWER TO INTERFERE WITH OUR ALREADY UNDER SIEGE ELECTIONS!
According to NPR, Special Counsel Jack Smith commented on the federal indictment in a June 9 public statement in which he said: "We have one set of laws in this country and they apply to everyone. Adhering to and applying the laws is what determines the outcome of an investigation. Nothing more, nothing less."
Trump's congressional allies quickly called the criminal charges political, a witch hunt, and the end of democracy as we know it.
"This morning, I'm writing an appropriations rider to DEFUND Special Counsel Jack Smith's office and entire investigation," Georgia Rep. Marjorie Taylor Greene tweeted on Monday. "I will not vote for ANY appropriations bill to fund the weaponization of government. I hope every one of my Republican colleagues will join me."
"ENDORSE!!!!!!" replied Florida Rep. Matt Gaetz. "This must happen."
Rep. Mike Collins, who also represents Georgia, tweeted on June 8: "This year, I've cosponsored legislation to abolish @ATFHQ and @usedgov. Abolishing the corrupt @FBI and @TheJusticeDept sounds even better. #BananaRepublic."
On Monday, Texas Rep. Tim Burchett told Newsmax that the Department of Justice funding should be reduced: "We need to bring them down before the committee and, if not, they need to, at some point, we need to start talking about cutting their funding. I know I keep talking about this. I'm beating a dead horse, but that's really what needs to happen because this group is out of control, they're rogue."
On May 15, every one of those lawmakers voted for a nonbinding resolution expressing "unwavering support for law enforcement officers across the United States."
Real Clear Politicsreported on Tuesday that Florida Gov. Ron DeSantis, who is seeking the GOP 2024 presidential nomination, has plans to decimate the Justice Department if elected. "We're not going to let all this power accumulate in Washington, we're going to break up these agencies," he reportedly said at a recent strategy session, specifically citing "problematic components of the DOJ."
Reprinted with permission from American Independent.