Revealed: Bank Of China Holds Massive Trump Debt
@alexvhenderson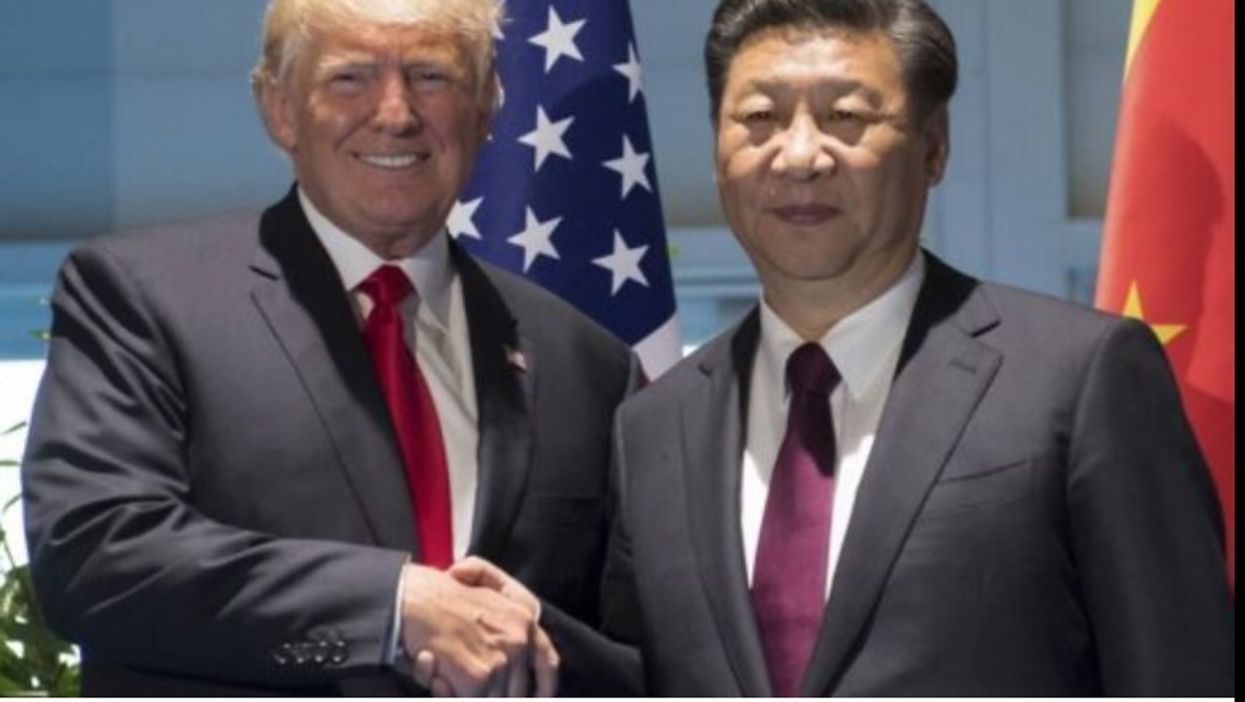 Reprinted with permission from Alternet
Back in January and February — when he was still downplaying the threat that coronavirus posed for the United States — President Donald Trump praised the government of China for its response to the outbreak. But Trump has since flip-flopped and has become much more critical of that government since then. And one of the things Trump has been doing to attack former Vice President Joe Biden (this year's presumptive Democratic presidential nominee) is trying to link him to Mainland China. But Politico, in an article published on Friday, shows why that anti-Biden line of attack is hypocritical: Trump's huge debt to the Bank of China.
According to Politico reporters Marc Caputo, Meridith McGraw and Anita Kumar, "Donald Trump is warning 'China will own the United States' if Joe Biden is elected president. But Trump himself is tens of millions of dollars in debt to the Bank of America: in 2012, his real estate partner refinanced one of Trump's most prized New York buildings for almost $1 billion."
---
Financial records, the Politico journalists explain, show that Trump's "debt includes $211 million from the state-owned Bank of China — its first loan of this kind in the U.S. — which matures in the middle of what could be Trump's second term."
The "prized" building that Caputo, McGraw and Kumar are referring to is a 43-story Manhattan skyscraper located at 1290 6th Avenue (the Avenue of the Americas) near Trump Tower.
"Trump's ownership of the building received a smattering of attention before and after his 2016 campaign," according to the Politico reporters. "But the arrangement with the Bank of China — and its impending due date in 2022 — has gone largely unnoticed. The revelation complicates one of Trump's emerging campaign attacks against Biden: that the former vice president would be a gift to the communist country and America's chief economic rival."
Trump's 2012 arrangement with the Bank of China, the journalists add, "also stands out because Trump and his campaign have repeatedly highlighted the same bank's role in a $1.5 billion deal announced in 2013 by partners of Joe Biden's son, Hunter Biden." And Trump ally Corey Lewandowski has described the former vice president as "Beijing Biden."
According to Robert Maguire, research director for Citizens for Responsibility and Ethics in Washington (CREW), Trump's anti-Biden attacks on China are the height of hypocrisy.
"There are definitely legitimate questions that are raised by Hunter Biden's actions," Politico quotes Maguire as saying. "They are not even in the same ballpark as the conflict of interest questions raised by President Trump's continued relationship with his own company."