When RFK Jr. Called For A Boycott Of 'Fascists' Like His New Pal Sean Hannity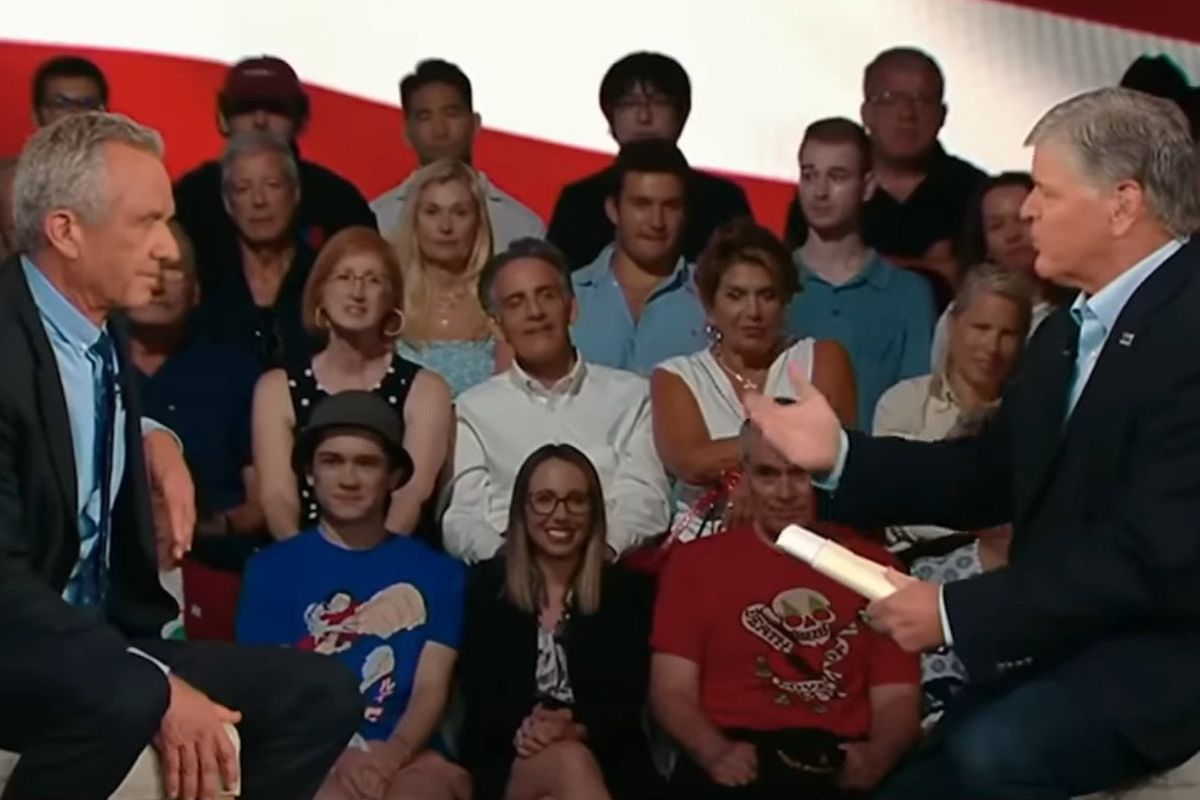 Anti-vaccine activist Robert F. Kennedy Jr., who has been feted by right-wing media figures in a transparent attempt to damage Joe Biden's reelection campaign, previously called for advertiser boycotts against right-wing media figures he said were "lying to the American public" by denying climate change. The figures Kennedy called out — and later described as fascists — include Fox News host Sean Hannity, who hosted a town hall for the candidate on his Tuesday night broadcast.
Kennedy condemned Hannity and other "corporate toadies" who are "lying to you" during a speech at Live Earth New York on July 7, 2007.
"And so I'm going to tell you this," he said, "that the next time you see John Stossel, or Glenn Beck, or Rush Limbaugh, or Sean Hannity, these flat-Earthers, these corporate toadies, lying to you, lying to the American public, and telling you that global warming doesn't exist, you send an email to their advertisers and tell them you're not going to buy their products anymore."
Reprinted with permission from Media Matters.