Roger Stone Unveils Insane Plan To Install Trump As President (VIDEO)
@CynicalBrandon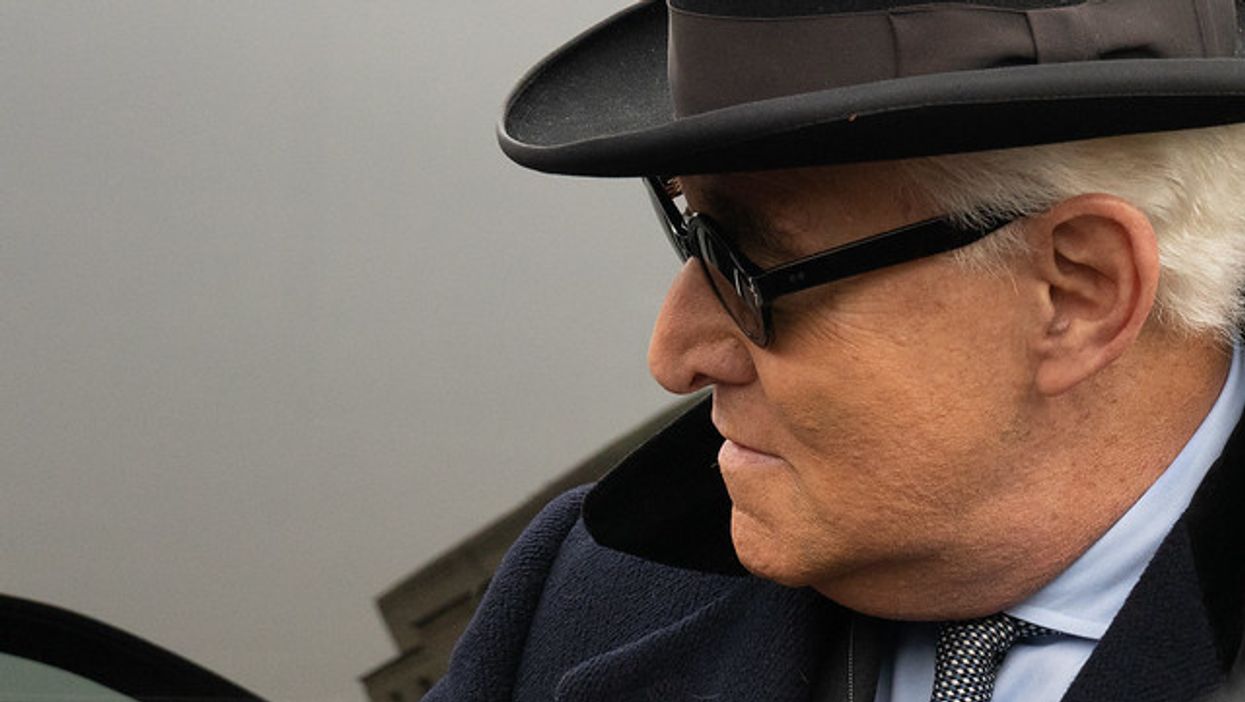 Longtime right-wing political henchman Roger Stone on Thursday revealed his new plan to install Donald Trump into the presidency. Speaking to the Republican Accountability Project, Stone shared his blueprint for, as he sees it, rectifying the crime of Trump's defeat to President Joe Biden in the 2020 election.
The three-point plan goes as follows:
First, Stone expects the House of Representatives to elect Trump as its Speaker if they retake control of the lower congressional chamber in this year's midterm elections. This is permitted in the United States Constitution. Literally, anybody whom a majority of the House chooses can hold the gavel as long as they meet the basic qualifications for getting elected, which in the House is any citizen 25 years of age and up.
Next, Stone predicts that Biden's Cabinet will invoke the 25th Amendment to remove him from office. Over what, he did not say.
In the final stage, according to Stone, Congress will impeach and remove Vice President Kamala Harris for refusing to promote ivermectin, a deworming medication used in horses, as an effective treatment against COVID-19. It is not.
At that point, with Biden and Harris out of office, Trump would ascend to the presidency via the line of succession.
Watch below:
Twitter had some questions.
Something seems missing from this equation.
Removing an impeached president and/or vice president requires the consent of 67 Senators.
Not to mention this little snag.
And this one.
Reprinted with permission from Alternet