Rudy Giuliani Offers New Excuse For Trump Seizing Classified Files
@next2godwin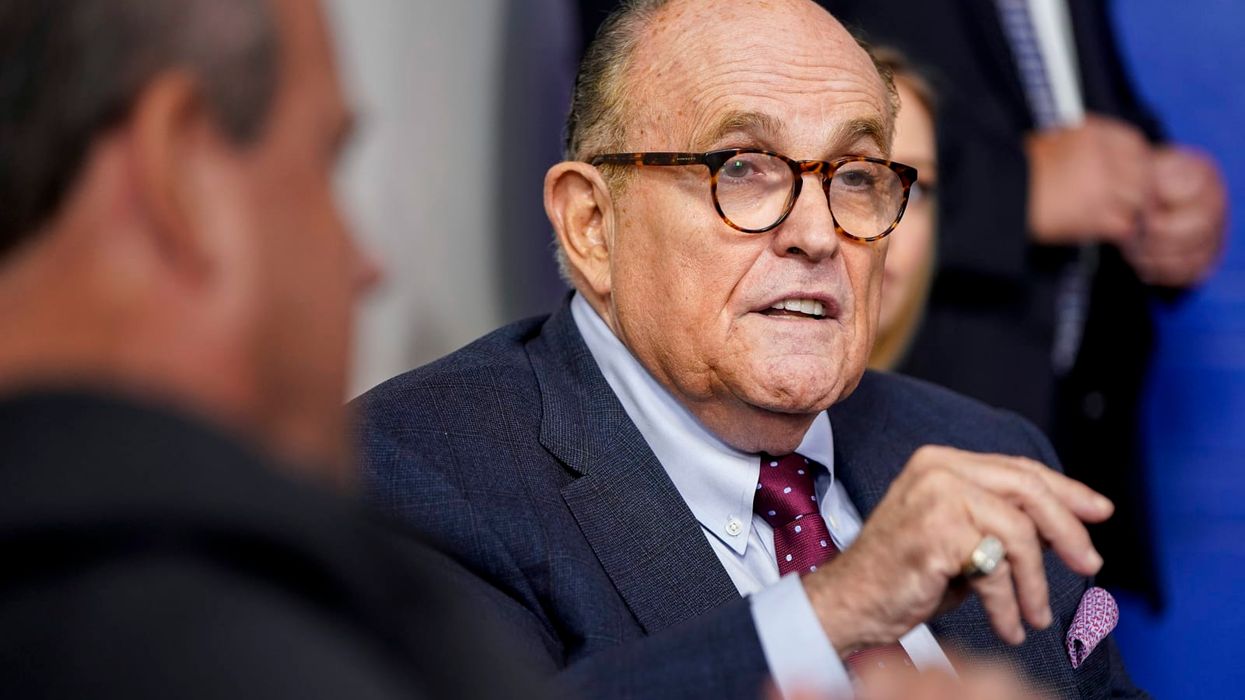 Rudy Giuliani, ex-New York City mayor and personal attorney to former President Trump, introduced a new line of reasoning to the trove of Trumpworld excuses for Trump's alleged possession of classified material — he was "protecting" them at his Mar-a-Lago estate.
In an appearance on the far-right channel Newsmax, Giuliani admitted that Trump possessed classified documents and was doing the government a solid by "preserving them."
"And now, they want to make [Trump] responsible for having taken classified documents and preserve [sic] them."
Appearing to realize the gaffe, Giuliani paused briefly and went on to argue that Trump's audacious repossession of classified material wasn't tantamount to violating the Espionage Act.
"Really, if you look at the Espionage Act, it's not really about taking the documents," Giuliani told Newsmax's Robb Schmitt. "It's about destroying them. Or hiding them. Or giving them to the enemy. It's not about taking them and putting them in a place that's roughly as safe as they were in in the first place."
Critics of the former president quickly piled on the embattled ex-Trump lawyer for excusing Trump for safekeeping classified material somewhere than the secure facilities they're legally required to be maintained.
Prominent national security expert Brady Moss called Giuliani's defense "100% false."

Unperturbed by a query about the Democratic criticism he was facing over his legal troubles, Giuliani questioned the intelligence of his fellow Americans and dredged up false claims of voter fraud in the 2020 elections.
"If the American people don't know what's going on by now, then our country could possibly be too dumb to be a democracy," the disgraced lawyer ranted. "I mean, it is quite obvious that they will frame him with every single thing they've got."
"And if you don't realize they stole the election, there's something wrong here," Giuliani fumed, invoking the Big Lie, despite facing disbarment for repeatedly peddling lies of a stolen election in hopes of overturning President Biden's victory.