Ryan Endorses Nunes' Attack On Mueller Probe, Justice Department
@EricBoehlert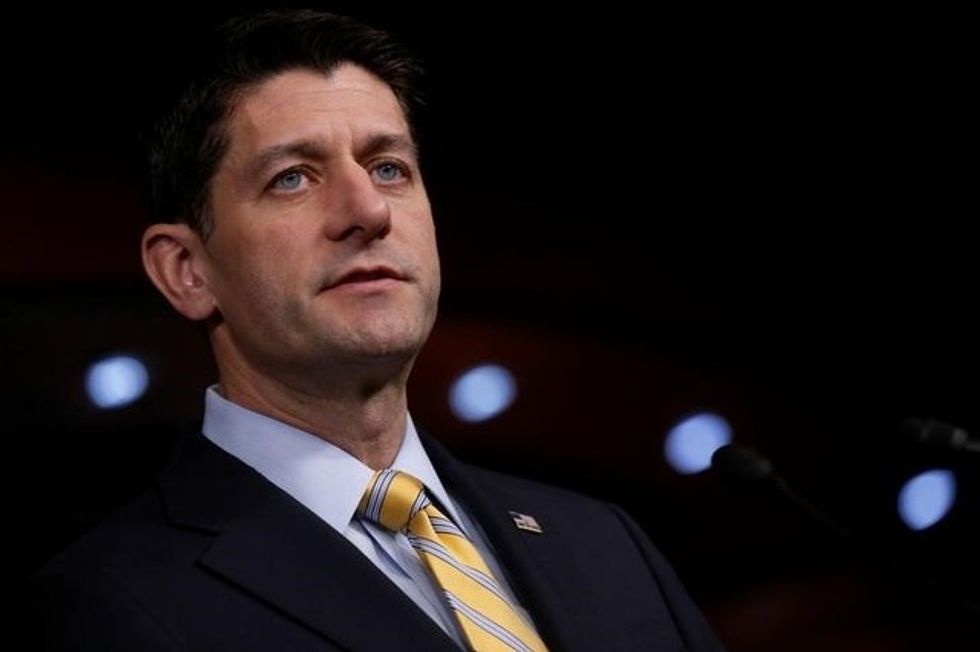 Reprinted with permission from Shareblue.com
House Speaker Paul Ryan may be quitting Congress soon, but he's still committed to aiding Trump in wrecking the rule of law.
He's siding with California Republican Rep. Devin Nunes' unending campaign to smear the Department of Justice and interfere with special counsel Robert Mueller's Russia probe.
Ryan made it clear that he'll stand with House Republicans in their demand that the DOJ produce documents into an active, ongoing criminal investigation — one that just so happens to involve the Republican White House.
If the Trump team wanted to find out what's in those documents, having the contents leaked to them by House members would be a simple way to do so.
Additionally stunning is the fact that top officials have specifically told the White House that the most recent Nunes document demand could place a secret source in danger.
"Last Wednesday, senior FBI and national intelligence officials relayed an urgent message to the White House: Information being sought by House Intelligence Committee Chairman Devin Nunes could endanger a top-secret intelligence source, a U.S. citizen who has provided intelligence to the CIA and FBI," the Washington Post reported.
Still, Ryan stands by Nunes' demand for the classified documents. "We expect the administration to comply with our document requests," said Ryan, as though Nunes' extraordinary demand was simply a routine request.
It's not.
In an active, ongoing criminal investigation, the DOJ simply doesn't hand over that kind of material to Congress.
"If we were to just open our doors to allow Congress to come and rummage through the files, that would be a serious infringement on the separation of powers, and it might resolve a dispute today, but it would have negative repercussions in the long run, and we have a responsibility to defend the institution," Deputy Attorney General Rod Rosenstein said last week.
Of course Nunes, chairman of the House Intelligence Committee, long ago stopped acting as an honest broker.
"This isn't oversight—it's a bald-faced attack on America's law enforcement institutions that runs contrary to the GOP's long-standing respect for the rule of law," noted Politico.
Yet Ryan has continually backed Nunes' bizarre behavior.
Earlier this year, the Senate Intelligence Committee concluded that Nunes' House committee had leaked text messages between Democratic Sen. Mark Warner and a lawyer involved in the Russia probe to Fox News. And Ryan stood by Nunes.
Meanwhile, Nunes is currently championing a right-wing crusade to hold the Republican Attorney General in contempt of Congress.
Paul Ryan's legacy will be forever entwined with Nunes'. And he seems to want it that way.