SNL Cold Open: Bill Murray IS Steve Bannon On 'Morning Joe'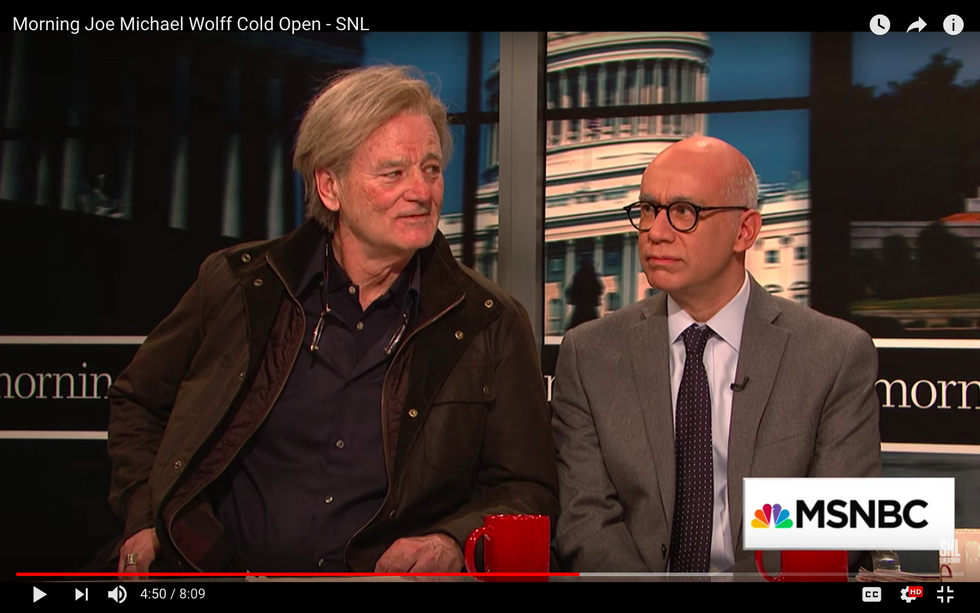 It's morning on Saturday Night Live, and that means Morning Joe, hosted by those cooing lovebirds Joe Scarborough (Alex Moffat) and Mika Brzezinski (Kate McKinnon), along with their revolted sidekick Willie Geist (Mikey Day). The guest is of course author Michael Wolff (Fred Armisen), played with appropriate asperity as he reveals the White House secrets he left out of his bestseller Fire and Fury. And who appears next but surprise guest Steve Bannon (Bill Murray, who embodies the mad, disheveled presidential adviser and self-styled kingmaker).
Bannon insists he will return to dominate national politics. Meanwhile, he's working on a web series: "Cucks in Cars Getting Coffee." Listening to Bannon's plans for the next presidential cycle, Mika is despondent. "The America we loved is over! No one is coming to save us and no one can!"
Unless it's…Oprah (Leslie Jones), who shows up to explain why she is even more qualified to be president than Trump. She is an actual billionaire, so who knows?