#EndorseThis: SNL Hails Biden-Harris Victory And Disses 'Loser' Trump
@nationalmemo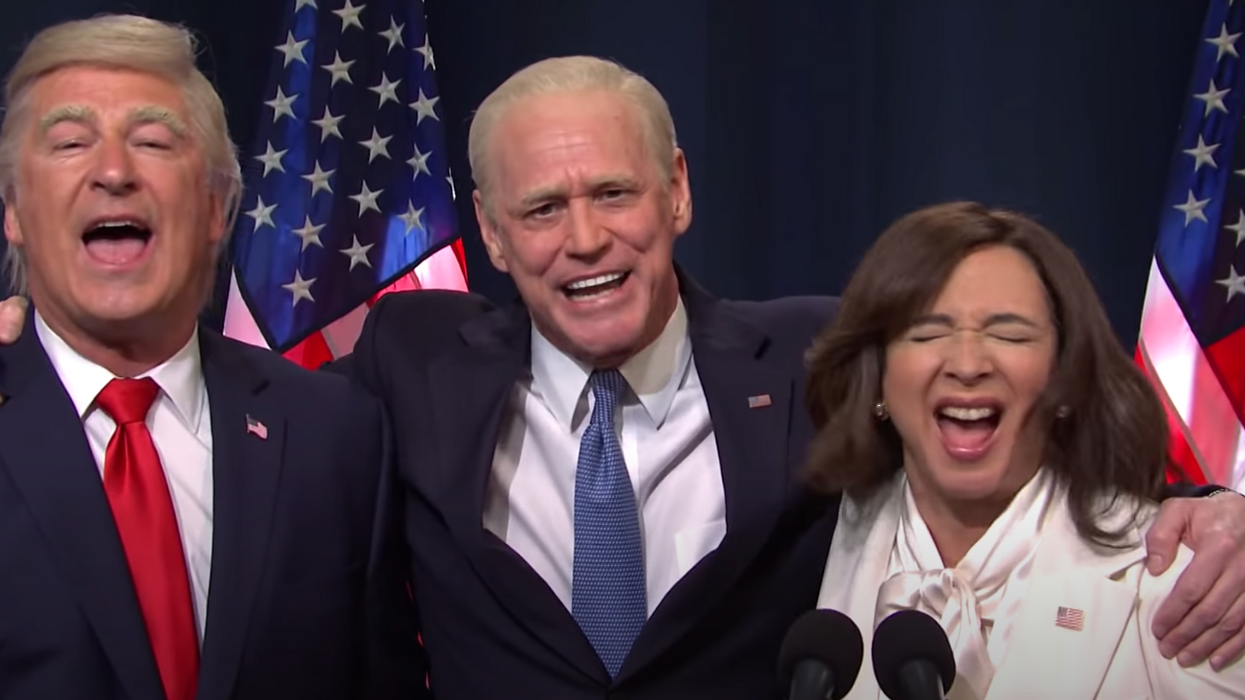 Screenshot Saturday Night Live YouTube
If there is any downside whatsoever to the election result, it is bidding a fond farewell to Alec Baldwin's Trump impression -- which has sustained the Saturday Night Live audience in good cheer during these awful years.
Not that he's accepting defeat. Never!
Still, we'll probably see much less of Baldwin and much more of Jim Carrey's Joe Biden and Maya Rudolph's sparkling Kamala Harris, both in excellent form as they tweak that loser still haunting the White House.
They all look quite happy in this sketch for some reason.