Senate GOP Campaign Deletes Tweet Accusing Disabled Democrat Of 'Not Standing Up' For Veterans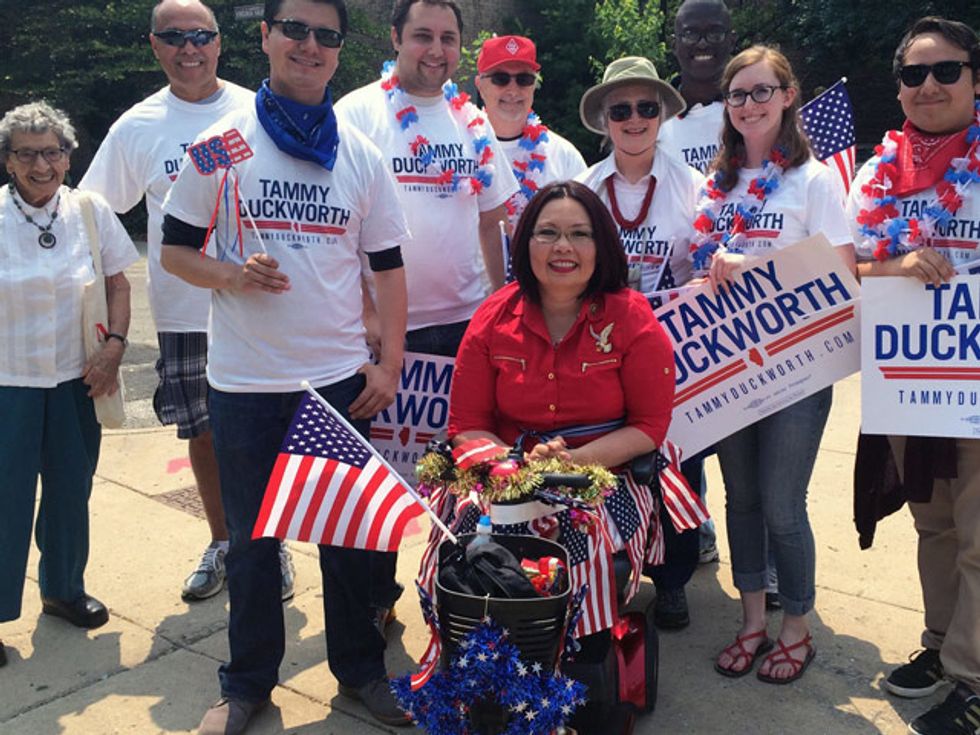 Senate Republicans' campaign arm looks like it needs to watch its language when discussing a top Democratic candidate.
Tuesday afternoon, the National Republican Senatorial Committee tweeted — and, soon after, deleted — the accusation: "Tammy Duckworth has a sad record of not standing up for our veterans." Duckworth, a congresswoman from Illinois, is challenging incumbent GOP Sen. Mark Kirk.
The problem: Tammy Duckworth is not only a veteran herself, but accusing her of "not standing up for our veterans" is a particularly poor choice of words. Duckworth lost both her legs in Iraq, when the helicopter she was co-piloting was hit by an insurgent's rocket-propelled grenade. As she has written of the experience: "My right leg was vaporized; my left leg was crushed and shredded against the instrument panel." Her right arm was also severely injured, though doctors were indeed able to save it.
Jonathan Chait preserved it in this screen grab:
One possible reply to Chait: Hey, this staffer might actually have a bright future working on Donald Trump's media team.
Photo: Rep. Tammy Duckworth (D-IL) at the Hyde Park Independence Day Parade, July 4, 2015, via Facebook.