FBI Probing Vermont State Troopers In Fake Vaccine Card Scheme
@AyshaQamar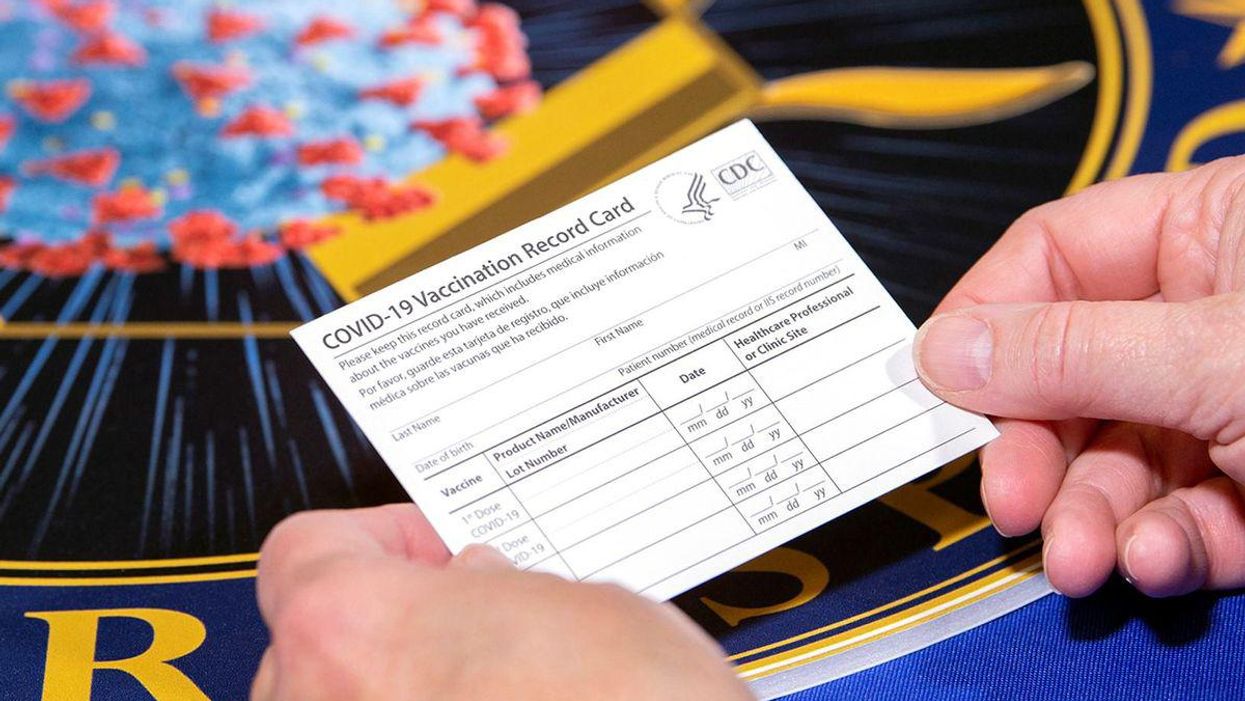 Photo by Department of Defense
Reprinted with permission from Daily Kos
As the country continues to battle the novel coronavirus, fake vaccine cards are surfacing online. While one would assume they are being sold by those unfamiliar with the consequences, the latest reported incident of selling fake COVID-19 vaccine cards involves state troopers. Three state troopers in Vermont resigned after allegations that they had "varying roles" in creating fraudulent COVID-19 vaccination cards, which has prompted an investigation by the FBI, authorities said.
Shawn Sommers, Raymond Witkowski, and David Pfindel "are suspected of having varying roles in the creation of fraudulent COVID-19 vaccination cards, which may be a violation of federal law," Vermont State Police said in a statement Tuesday. "The details surrounding this incident, reported to supervisors by other troopers, were immediately reported to federal law enforcement authorities. The state police referred the matter to the Federal Bureau of Investigation and the U.S. Attorney's Office in Burlington."
According to the Vermont State Police, the three officers resigned after colleagues raised questions about their behavior. While Sommers and Witkowski resigned August 10, a day after the concerns surfaced, Pfindel's resignation went into effect Friday. Officials said they were unable to announce the resignations before Tuesday because the FBI is still investigating the matter. Who the cards were made for is still unclear, The Washington Post reported.
The director of the state police noted that he was "embarrassed this situation has occurred" and added that while "it has tarnished the reputation of the Vermont State Police," it does not represent their values.
"The accusations in this case involve an extraordinary level of misconduct — a criminal violation of the law — and I could not be more upset and disappointed," Col. Matthew T. Birmingham, director of the Vermont State Police, said. "If these allegations are proved to be true, it is reprehensible that state troopers would manipulate vaccination cards in the midst of a pandemic, when being vaccinated is one of the most important steps anyone can take to keep their community safe from COVID-19."
While more details on the case have not yet been disclosed, Michael Schirling, the Vermont Public Safety commissioner, said that "as soon as other troopers became aware of this situation, they raised the allegations internally, and commanders took swift and decisive action to hold these individuals accountable and report this matter to federal authorities,"The New York Timesreported.
According to officials, Sommers and Witkowski joined the state police in July 2016 and graduated from the academy in January 2017. Pfindel was hired in January 2014.
Although sales of fake vaccine cards have been making news for some time now, this seems to be the first case involving law enforcement.
Multiple incidents have been reported in the last few months in which individuals have sold both authentic and fake COVID-19 vaccination cards,Daily Kos reported. States across the country are now requiring individuals to have proof of vaccination for many indoor activities. As a result, fake vaccine cards are on the rise. In one incident a woman created a fake card and was caught after misspelling the vaccine manufacturer Moderna, as "Maderna."
In a memo last month, U.S. Customs and Border Protection announced that it had seized more than 3,000 fake vaccination cards that were passing through Memphis daily. The number is expected to be higher nationwide.
The FBI issued a warning regarding fake vaccination cards earlier this year, noting that not only does it increase the risk of COVID-19 but it is illegal to both buy or sell the fraudulent cards, which could be charged as forgery. Making or buying counterfeit vaccine cards violates federal laws and can result in heavy fines and imprisonment.