Stephen Miller E-Mails Show How He Promoted White Nationalist Ideology In Media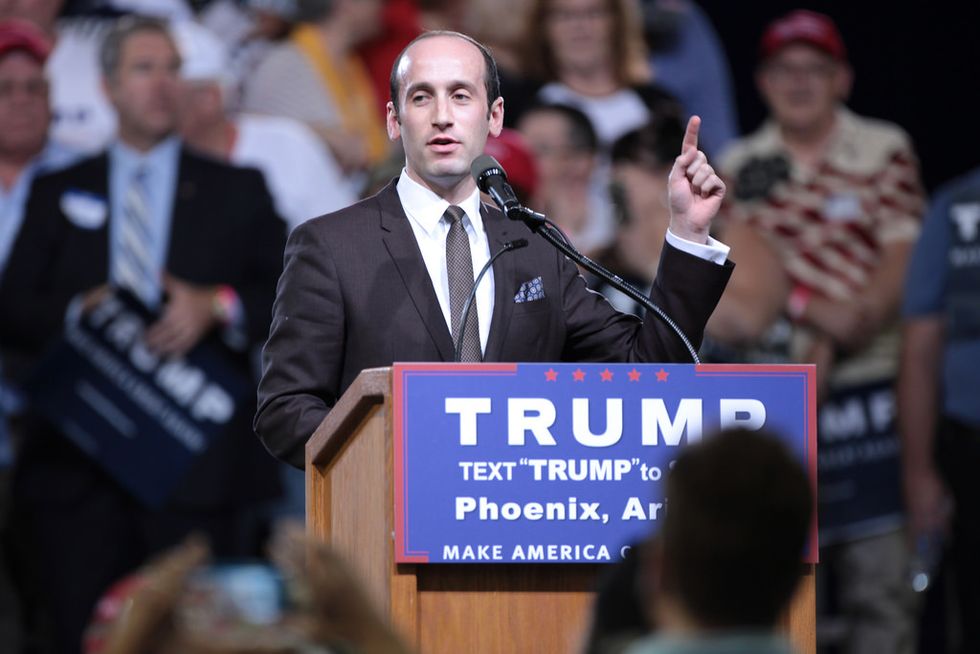 The Southern Poverty Law Center has obtained emails from 2015 and 2016 between White House senior policy adviser Stephen Miller — at the time an adviser to then-Sen. Jeff Sessions (R-AL) — and then-Breitbart editor Katie McHugh. The emails show both Miller's dedication to a number of prominent ideas in the white nationalist far-right circles and his determination to see them gain further exposure in the media.
Four years later, the ideas that Miller secretly mentioned in his emails are now being openly discussed on Fox News and saturate right-wing media.
Fox News hosts have avidly pushed the "great replacement" conspiracy theory, the idea that white people are being systematically "replaced" by non-white immigrants. Tucker Carlson, for example, has become Fox's most prominent mouthpiece for white nationalism by decrying immigration and diversity for "radically and permanently changing our country."
In one message to McHugh in September 2015, Miller praised a Carlson segment as "a good chance" to attack pro-immigration talking points.
For years, commentators on Fox News have praised Miller's ideas for screening out and deporting refugees and asylum-seekers, and even potentially closing the U.S. southern border with Mexico entirely.
This racist rhetoric became a major story in August when a white nationalist gunman, citing talking points regularly aired on Fox News, murdered 22 people in El Paso, Texas. Media Matters had long identified Fox News as a nexus of white nationalist rhetoric in the Trump era; after the shooting, a major New York Times investigation found the same. Just look at how often Fox News talked about an immigrant "invasion":