Maricopa GOP Official Scorches Party's 'Disgusting' Role In Arizona Audit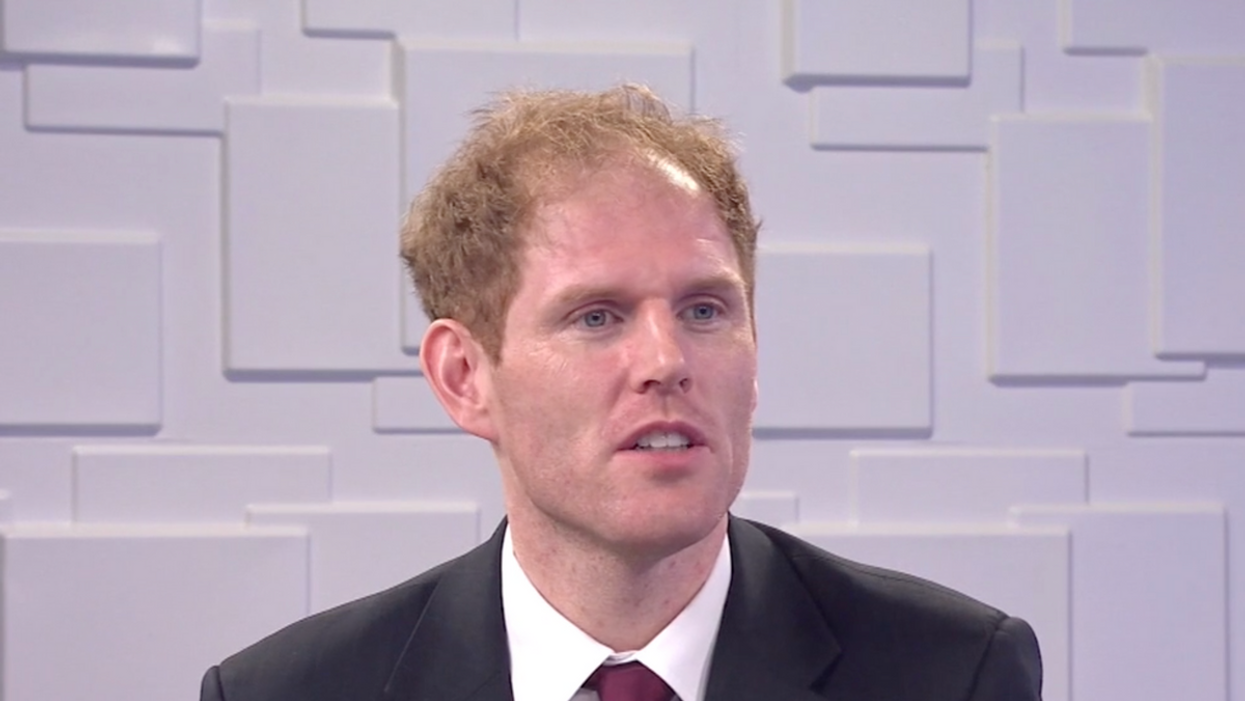 Screenshot from Arizona PBS
Reprinted with permission from Alternet
A Republican official in Maricopa County, Arizona, is again pushing back against former President Donald Trump's unfounded claims of widespread voter fraud.
According to Newsweek, Stephen Richer, the county recorder in Maricopa, penned a 38-page detailed letter to his fellow Republicans as he criticized the controversial election audit conducted by Cyber Ninjas, Inc. Describing the audit as "an abomination," Richer outlined a number of reasons why he believes the botched audit is built on a foundation of misinformation, reports Newsweek.
"At this point, I hope my principal motivation for speaking out is abundantly clear: the Ninja audit is an abomination that has so far eroded election confidence and defamed good people," Richer wrote in the letter.

Richer, who admitted that he, too, was a Trump supporter, explained why he initially refrained from voicing his concerns about the audit. Now, he believes it's gotten to a point where he has to say something.
"More than any moral code, philosophical agenda, interest group, or even team red vs. team blue, many politicians will simply do whatever it takes to stay in office." Richer wrote.
My letter, of sorts, to my beloved Party (GOP) on the Ninja audit and the November 2020 election.\n\n"Dear Arizona Republicans..."\n\nhttps://recorder.maricopa.gov/pdf/Dear%20Arizona%20Republicans_August%202021.pdf\u00a0\u2026

— Stephen Richer\u2014Maricopa Cnty Recorder (prsnl acct) (@Stephen Richer\u2014Maricopa Cnty Recorder (prsnl acct)) 1629417842
He went on to criticize the level of conformity he is witnessing within the Republican Party as he noted that he believes many lawmakers and Republican candidates are supporting the "Stop the Steal" campaign for their own political gain.

"Right now, a lot of Republican politicians have their fingers in the wind and think that conforming to Stop the Steal, or at least staying quiet about it, is necessary for reelection in their ruby red districts or a statewide Republican primary. So that's what they'll do. Multiple elected or hoping-to-be-elected Republicans have told me this explicitly," he said. "It's disgusting."
Although Arizona state Senate President Karen Fann (R) has adamantly defended the audit while claiming that it was needed to ensure election integrity, some Republican officials argue the audit has actually done the exact opposite. Richer also noted that the audit has indicated no signs of substantial or widespread voter fraud.

"After the November 2020 election, appointees from the Republican, Democrat, and Libertarian parties worked in bipartisan groups of three to hand count more than 47,000 votes," he wrote. "Though the County facilitated the hand count, the political party appointees performed the actual counting, not staff of Maricopa County. Those hand-counted votes matched the machine count 100%"
Richer added, "The County then ran another, post-election, logic and accuracy test to make sure the machines had not been disrupted in any manner during the election. The results again matched 100%."