What Merrick Garland Must Do Now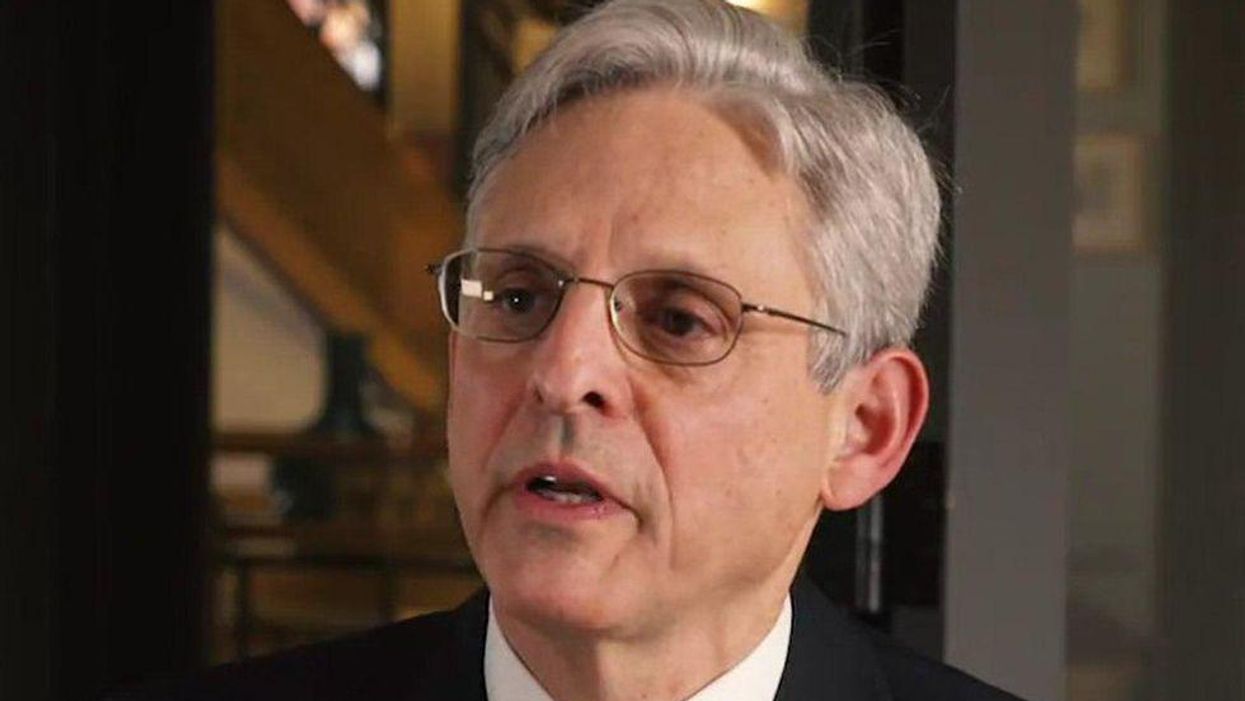 The coming weeks will be the most consequential of Merrick Garland's life — not just for the attorney general himself but for our country. Garland will have to decide, presumably with the support of President Joe Biden, how to address the looming authoritarian threat of former President Donald J. Trump and his insurrectionary gang. His first fateful choice will be how to deal with Stephen K. Bannon, the fascism-friendly, criminally pardoned former Trump senior adviser who has defied a subpoena from the House Select Committee investigating the events of Jan. 6.
That panel has issued a contempt citation of Bannon, which will reach the floor for approval by the full House early next week. When that resolution passes, as it assuredly will, Speaker Nancy Pelosi will ask the U.S. Attorney for the District of Columbia to open a prosecution of Bannon, which could ultimately cost him a year behind bars and a fine of $100,000. (Trump won't be able to deliver a pardon, as he did last January to save Bannon from prison for defrauding gullible Trumpists in a "build the wall" scheme.)
Unless Garland instructs him not to do so, the U.S. attorney will commence that prosecution. If Garland fails to allow the prosecution to proceed, he will cripple the constitutional order and rule of law in the United States that he claims to uphold.
There is no conceivable basis in law for Bannon's refusal to testify about Jan. 6 and surrender relevant documents in his possession. His cocky assertion of "executive privilege" is entirely hollow for several reasons. He hasn't worked in the White House since 2017. He cannot claim to be following Trump's constitutional orders. And since Trump is no longer president, he no longer possesses the power of executive privilege, which only the sitting president, that is, Biden holds. And Biden rejected Trump's privilege claims over his documents and ordered that they be turned over to Congress.
Beyond all that, any such privilege claim is wholly void against an investigation of high crimes by public officials, as established in the Watergate case. Indeed, that exception would be especially salient and powerful in confronting a criminal conspiracy against the Constitution.
"Sloppy Steve," as Melania Trump called him, was a central organizer of the Jan. 6 events in Washington and predicted the night before the Capitol Hill insurrection that "all hell is going to break loose" on "one of the most historic days in American history." Well, the investigators want to know all about just what he knew and when he knew it.
Garland has a profound responsibility to act expeditiously and forcefully to curtail Bannon's lawless defiance of Congress. Dithering is unacceptable, and the attorney general should ask the district court to expedite this docket. Just as Trump sought to conceal the truth in the Russia investigation and both impeachment inquiries, he is now seeking to cover-up what actually happened on and around Jan. 6. He obstructed those probes through assertions of privilege and felonious misuse of the pardon power, among other tactics.
That obstruction cannot be allowed to happen again. If the Justice Department proves too paralyzed to handle Bannon's defiance, then Pelosi can invoke the "inherent contempt" power to have him arrested. Although nobody has been busted under that authority for more than a century, that's no reason not to do it now. There's always an open cell in the D.C. jail.
Garland's fateful responsibilities extend beyond the House subpoenas. As evidence of constitutional crimes mounts around the former president, so too does the duty of the attorney general to demonstrate that no one, emphatically including Citizen Trump, is above the law.
We now know that Trump demanded that the Justice Department elevate his election fraud lies on at least nine occasions, according to a new report from the Senate Judiciary Committee. He urged the department's top officials to "say that the election was corrupt and leave the rest to me and the (Republican) Congressmen." That was a brazen violation of federal law, which prohibits any official from attempting to "deprive or defraud" Americans of a fair election process. He broke the same law when he threatened Georgia officials if they failed to "find" enough votes for him to win the state.
And there remains a gigantic file of evidence, gathered by former Special Counsel Robert Muller, showing that Trump obstructed justice 10 times during the Russia investigation. Were he not a sitting president at the time, his conduct would have warranted multiple felony indictments. As former national security officials Mark Medish and Jonathan Winer write in a new article for Just Security, "Granting a president carte blanche to obstruct justice is at odds with the rule of law and America's founding principles, which abhorred arbitrary rule of tyrants."
Upholding the law is essential, regardless of threats of violence from Trump's fanatics or warnings that future Republican regimes will carry out vengeance. The phantom specter of payback is not a legal category. Surrender to the seditionists is not an option under the law. Garland, the whole world is watching.
To find out more about Joe Conason and read features by other Creators Syndicate writers and cartoonists, visit the Creators Syndicate website at www.creators.com.