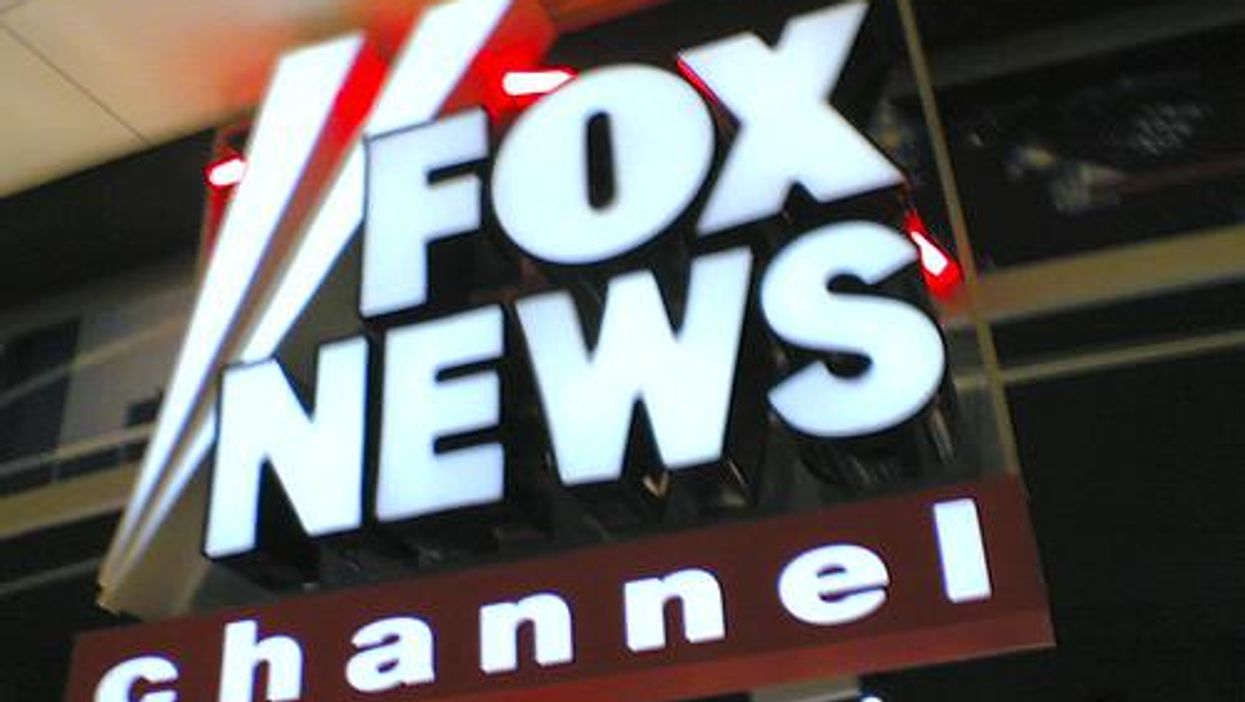 Reprinted with permission from Media Matters
Fox News has been caught promoting COVID-19 safety measures for its employees yet again, despite the network's own public downplaying of the virus and its hosts' calls for active resistance to health measures.
Fox News tracks employees' vaccination status, requires masks for all
In an internal Fox memo obtained by Adweek, the company announced on Tuesday that in response to the Delta variant, it was instructing "all employees —whether on site as part of our essential workforce or working remotely," to enter their vaccination status into a human resources database. (Emphasis in original.)
The company also said it was "requiring employees to wear a mask in small, confined spaces with limited opportunities for social distancing and where there are multiple employees, including control rooms."
All Fox employees will also be required to complete a daily health screening, and to show either a WorkCare "Go to Work" screening pass or the company's own "Fox Clear Pass," an internal vaccine passport system by which vaccinated employees are able to bypass the WorkCare screening. (The very existence of the Clear Pass, of course, stands in stark contrast to the network's relentless fearmongering about vaccine passports.)
Fox programming denounces those who carry out same health measures
On Tuesday night's edition of Fox News Primetime, rotating host Will Cain bemoaned that "it seems as though we are making all the same mistakes, for example, when we approach how to treat COVID. We keep doubling down on lockdowns or masks. We force ourselves into binary thinking, vaccinated or unvaccinated, and we don't really consider all the different ways in which we can fight this pandemic."
Later in the broadcast, Cain promoted Tennessee Gov. Bill Lee's order against mask mandates in local districts. Instead of "compliance," as Cain put it, the Republican governor is "embracing a radical concept: options and choice for families and parents." The on-screen chyron also said, "TN Governor Gives Parents the Final Say on Masking Kids."
The Fox host also falsely claimed that not even the highest quality masks would work at all: "And the truth is there's studies that suggest the N-95 masks aren't that effective, anyway. Cloth, surgical, N-95 — nothing is very effective in stopping COVID."
And the next morning's edition of Fox & Friends had a segment on "Fighting School Mask Mandates," which discussed resistance to supposedly oppressive public health restrictions not only in New York City but also in Charleston, South Carolina, highlighting a city council meeting at which attendees successfully objected to passing a mask mandate.
The segment glowingly presented a video of a local resident who said she had "fled the tyranny of New York" — though the policies she was protesting could have just as easily been the "tyranny" of Fox News with its own employees.
Afterward, co-host Steve Doocy discussed a story elsewhere in South Carolina, in which a school district closed down in-person instruction within the first two weeks of the semester and went back to remote learning after 142 students tested positive for COVID-19, as well as a number of teachers.
Doocy objected to this whole situation — not that the cases were so high, but that the schools were closing down again because of the cases. "That's causing a big problem, because they changed their mind a couple of days ago. And what are working parents supposed to do?"
"Why close down the entire district?" co-host Ainsley Earhardt also asked. "Why send everyone home and do Zoom, if it's one classroom, or if it's one school?"
"That is double the number of people who had COVID in the schools in the last year," Doocy added. "Apparently, they freaked out."
One only has to wonder how Fox News executives would "freak out" if such an event occurred in their own offices, with the guidelines they have now posted to all employees. In a previous company memo, Fox News CEO Lachlan Murdoch announced that remote work would continue through Labor Day, declaring that "the health and safety of our workforce has remained my priority."