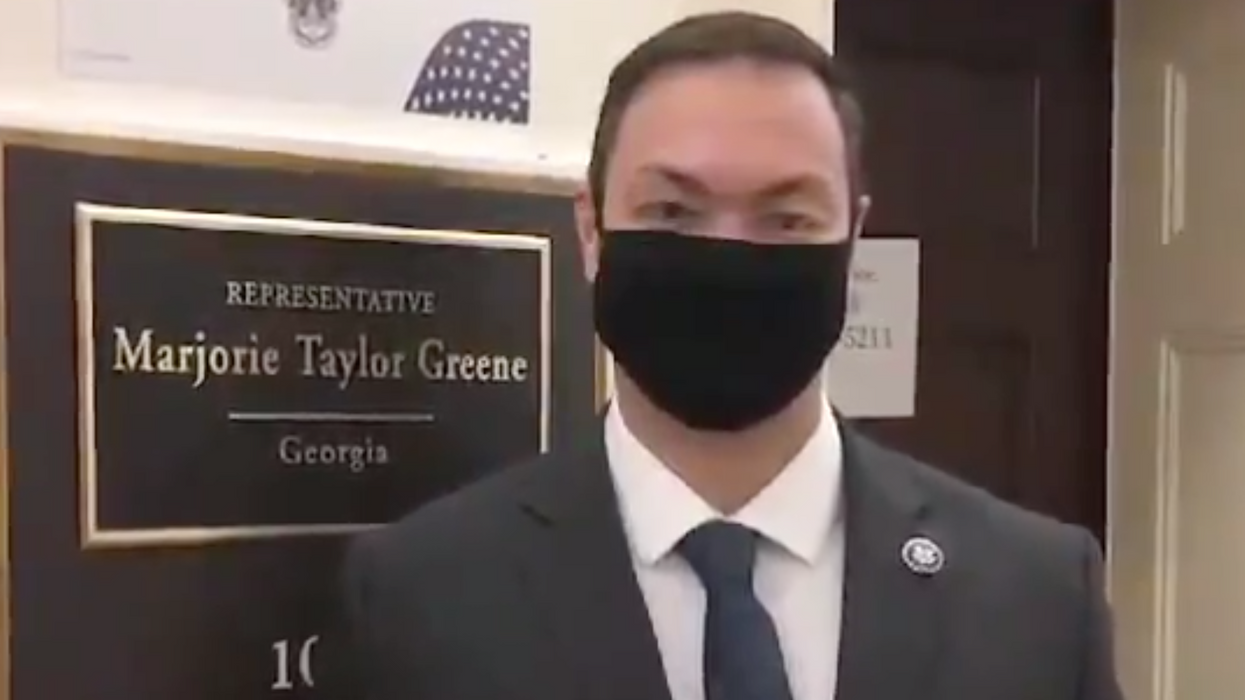 Rep. Marjorie Taylor Greene of Georgia has faced one controversy after another during her time in Congress, and the far-right Republican recently offended residents of the U.S. territory of Guam by incorrectly describing it as a foreign country. Some Guam National Guard troops responded this week by visiting Greene's office to give her some cookies, and they were led by Democrat Michael F.Q. San Nicolas — a Guam delegate to the U.S. House of Representatives.
"It is unclear whether any military rules were broken, and it does not appear that any of the soldiers involved will face disciplinary action," Military.com reporter Steve Beynon explains. "Maj. Gen. Esther J.C. Aguigui, adjutant general of the Guam National Guard, said she appreciated Nicolas' efforts to represent Guam's culture on Capitol Hill."
Aguigui issued an official statement, saying, "We thank Congresswoman Greene for ultimately helping raise awareness of Guamanians as citizens of the United States, and our rich tradition of service and sacrifice to our nation. As a non-partisan entity, the Guam National Guard is here to continue this legacy of supporting and defending the Constitution of the United States and the freedoms it provides."
Guam Rep. Michael F.Q. San Nicolas and members of the Guam National Guard visited the office of Rep. Marjorie Taylo… https://t.co/0pu0wQKxvY

— The Hill (@The Hill) 1615822876.0