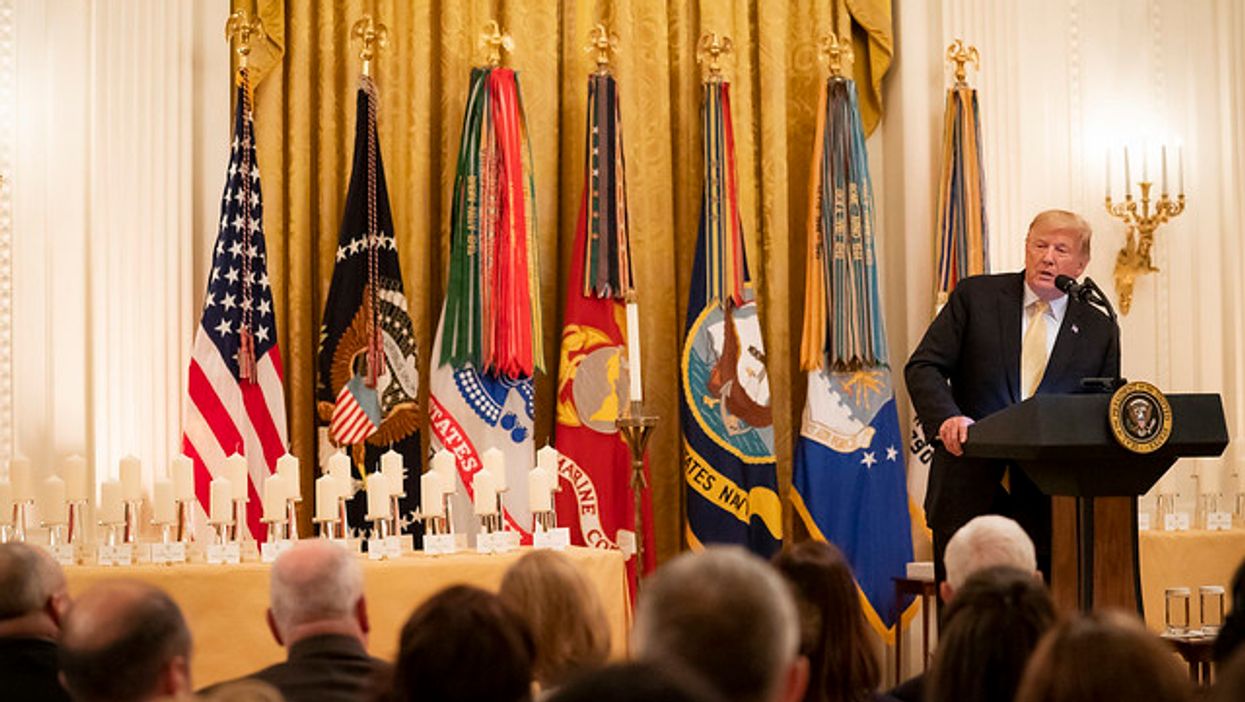 Reprinted with permission from Alternet.
Simon & Schuster planned to publish a scathing tell-all book in late July by President Donald Trump's niece, Mary Trump. But Robert S. Trump, the president's younger brother, has tried to keep the book from being released — and on Tuesday, a New York judge temporarily halted its publication.
Robert Trump, according to CNN, alleges that Mary Trump's book, Too Much and Never Enough: How My Family Created the World's Most Dangerous Man, violates a confidential agreement related to the estate of his father, the late Fred Trump, Sr. (who died in 1999). And Judge Hal B. Greenwald of the New York State Supreme Court blocked the release of the book — at least for now.
In an official statement, Robert Trump's attorney, Charles Harder, said, "Robert Trump is very pleased with the New York Supreme Court's injunction against Mary Trump and Simon & Schuster." Harder described the book as "reprehensible" and asserted that he will be "vigorously litigating this case."
But First Amendment attorney Ted Boutrous, who is representing Mary Trump and has represented CNN in the past, is arguing that Greenwald's order "flatly violates the First Amendment."
Boutrous announced, "We will immediately appeal. This book, which addresses matters of great public concern and importance about a sitting president in an election year, should not be suppressed even for one day."
Adam Rothberg, a Simon & Schuster spokesman, stated, "We plan to immediately appeal this decision to the Appellate Division, and look forward to prevailing in this case based on well-established precedents regarding prior restraint."
Mary Trump is the daughter of Robert and Donald Trump's older brother, Fred Trump, Jr., and the granddaughter of Fred Trump, Sr.