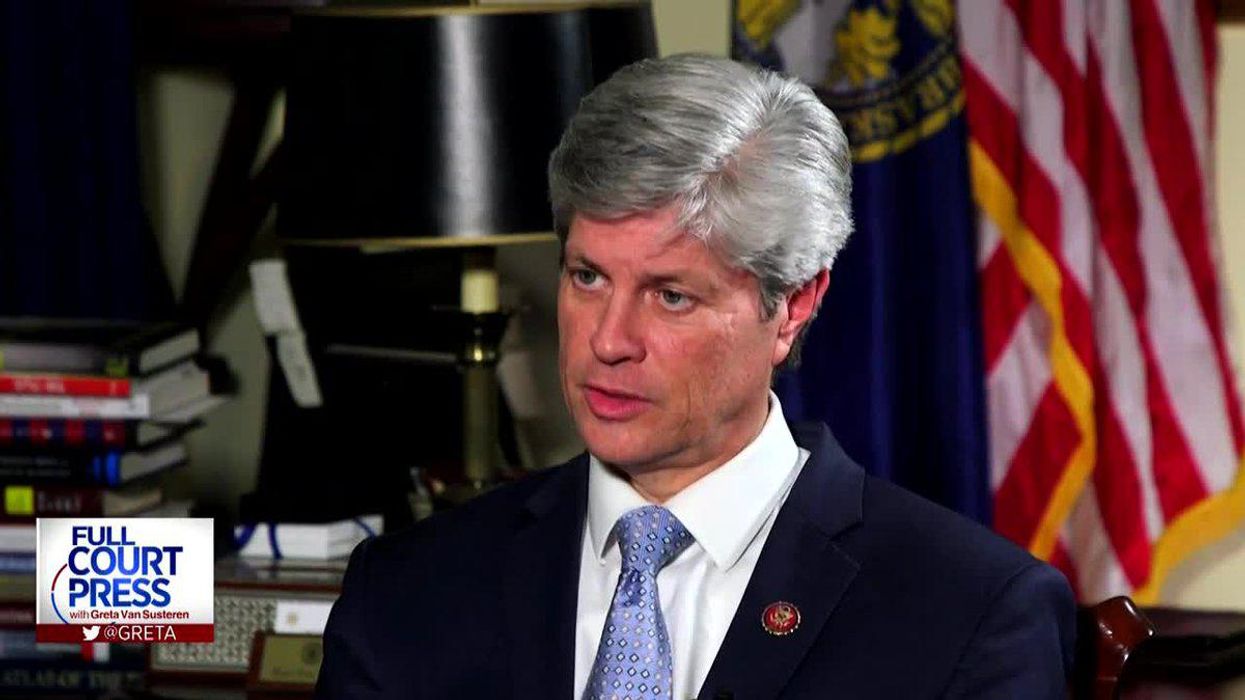 Rep. Jeff Fortenberry of Nebraska has been facing federal criminal charges for lying to federal investigators. And on Thursday, March 24, a federal jury in Los Angeles found him guilty on three charges.
Prosecutors accused the GOP congressman of receiving illegal contributions from Nigerian billionaire Gilbert Chagoury during his 2016 reelection campaign and subsequently lying to federal investigators about it. Under U.S. law, it is illegal to receive campaign donations from foreign nationals in elections for the federal government.
Reuters reports, "Following a trial in Los Angeles federal court, the jury found Fortenberry guilty of scheming to falsify and conceal material facts, along with two counts of making false statements to federal investigators. Prosecutors accused Fortenberry of lying to investigators during two interviews in 2019 about $30,000 in campaign contributions he received in 2016 from Nigerian billionaire Gilbert Chagoury."
Attorneys for Fortenberry, according to Reuters, "said he did not mean to mislead FBI agents but was caught off-guard by their interview request and suffered from a faulty memory."
"Prosecutors alleged that an associate who hosted a 2016 fundraiser for Fortenberry told him, in a 2018 telephone call, that the donations in question 'probably did come from Gilbert Chagoury' but were routed through intermediaries to avoid individual donor limits," Reuters reports. "According to the U.S. Justice Department, when FBI agents quizzed Fortenberry about the campaign contributions, he denied being aware of any illegal donations."
After the jury's verdict was announced, federal prosecutor Mack Jenkins told reporters, "If we want to expect anyone to follow the law, ultimately it starts with the lawmakers. I think that's even more paramount when the investigation itself goes to election integrity."
A hearing for sentencing is scheduled for June 28 in Los Angeles, where Fortenberry is scheduled to appear before U.S. District Judge Stanley Blumenfeld. Each count carries a possible sentence of up to five years, meaning that he could spend a total of 15 years in federal prison if the maximum sentences are applied.
Fortenberry, now 61, was first elected to the U.S. House of Representatives via the Lincoln, Nebraska area in 2004.
Reprinted with permission from Alternet