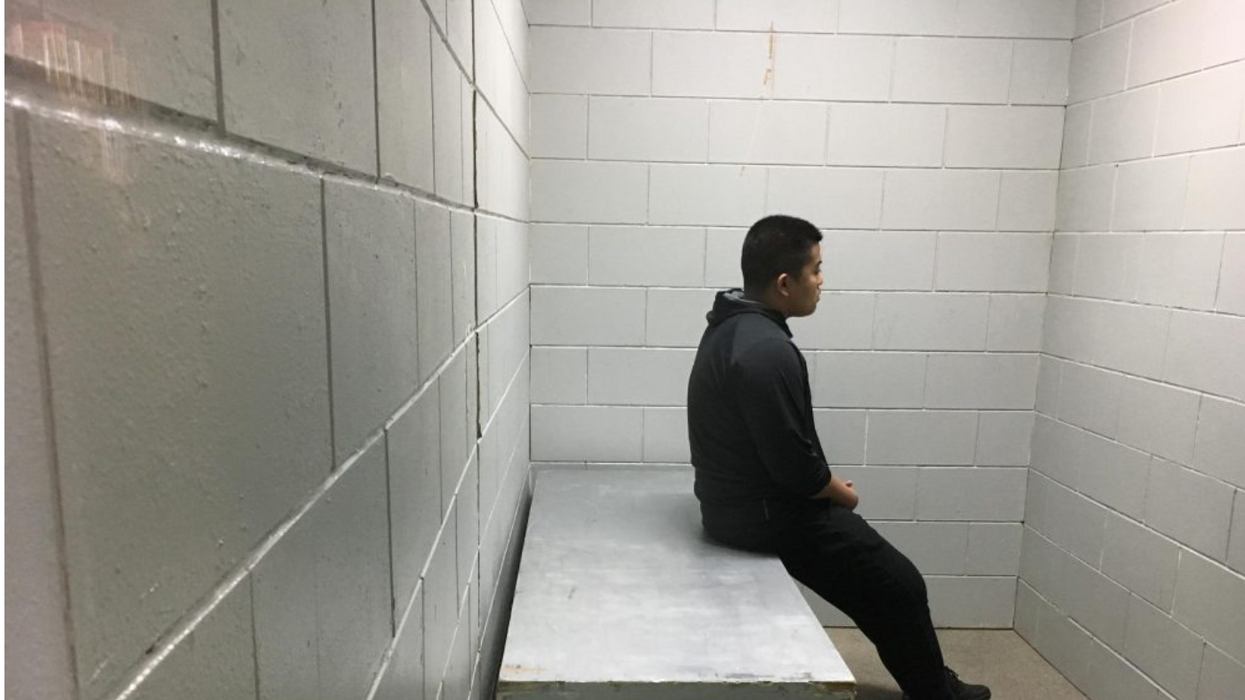 Albert Woodfox passed away on August 4, 2022. In what's believed to be the record for the longest stint in solitary in American history, Woodfox spent approximately 43 years alone in a 6-by-9-foot cell in the Louisiana State Penitentiary, colloquially called Angola, the name of the plantation that once occupied the same land.
The circumstances of his incarceration are as mind-boggling as the length of time Woodfox languished in loneliness. Along with an inmate named Herman Wallace, Woodfox was falsely accused — and wrongly convicted twice — of killing a corrections officer. Woodfox, Wallace, and another inmate were known for their indefinite placement in segregation and were dubbed the "Angola 3 ."
It's not as if administrators, lawyers and even judges didn't know that the Angola 3's duration in isolation was beyond objectively unreasonable. In 2005, federal United States Magistrate Judge Docia Dalby wrote that the Angola 3's confinement went " so far beyond the pale " that there seemed not to be " anything even remotely comparable in the annals of American jurisprudence ."
Yet Woodfox remained in isolation for over ten more years after that judicial proclamation. Only when he was finally released in 2016 when he pleaded guilty to lesser charges did he get out of the box.
Despite the fact that the United Nations declared that solitary is torture , no prison will completely eliminate the practice of confining people for weeks and even months, sometimes years, in a parking space sized cell. This " affront to our common humanity "— as former President Barack Obama called it — persists. And it will, since even reforms to the system often don't stick.
In what was heralded as a bipartisan win and demonstration of humanity, the Criminal Justice Reform Act became law in Massachusetts in 2018. It was designed to, among other changes, make the time spent in isolation more humane and bearable , as well as cap periods of time spent in isolation at six months. But the hoopla might have been premature. I nmates filed a class action lawsuit on July 23, 2022 alleging that the Department of Correction isn't obeying that law and are leaving them in solitary confinement for as long as 10 years.
It's not just Massachusetts that's seeing reform's empty promises; the solitary confinement refit in New York City isn't all it's cracked up to be. The Board of Correction, the oversight body for New York City Department of Correction, had put forth new rules that former Mayor Bill DeBlasio claimed would "end" solitary confinement in the city.
But overhauling the "restricted housing" at Rikers Island came to a " screeching halt " according to reporting in the publication The City when Mayor Eric Adams signed Executive Order 148 in July, pausing implementation because the department lacks sufficient staff.
Even if the rules went into effect, they're not that drastic of a change. Solitary confinement goes by different names so reforming it can be as easy as changing a label. Indeed, that's what the Board of Correction will be doing should Mayor Adams ever give them the green light. The new rules will christen the system as the Risk Assessment and Management System or RAMS instead of 'Punitive Segregation' or 'PSEG.'
Typical conditions for solitary confinement are 23+ hours of isolation with only a few minutes of time in an outside area - alone. The new rules boast 10 hours of out-of-cell tim e - longer than an average work shift. The problem is that this freedom happens in a literal cage placed outside of the cell. The out-of-cell time allows people to see and hear each other - through indoor chain link fencing .
The now-indefinitely paused new rules for New York City don't limit the amount of time a person can be held in these conditions, a stark contrast to the state statute, the HALT Solitary (Humane Alternatives to Long Term Solitary Confinement) Act, which limits segregation stays to 15 days no more than 20 days every 60 days, in accordance with what the United Nations calls The Nelson Mandela rules . United States District Court judge Mae A. D'Agostino recently tossed a lawsuit filed by New York State Correctional Officers And Police Benevolent Association, Inc. — the guards' union — that sought to invalidate the law, so this statute might have some staying power.
But even if the HALT Solitary Act endures as a public law, legislation is a long way from implementation as the claims of the Massachusetts inmates demonstrate. James Pingeon, litigation director for the Prisoner Legal Services of Massachusetts , told Michigan law professor Margo Schlanger in a recent interview that Massachusetts' Criminal Justice Reform Act came about because advocates had used litigation to garner political support.
The same is true for New York's trajectory of limiting use of isolation; it started in response to litigation. In 2016, the state of New York settled a class action case — it consolidated a number of pro se prisoner suits into one case — and agreed to remove young, pregnant, and disabled prisoners from extreme segregation and set first-ever maximum limits on the time people can spend in extreme isolation. The Peoples v. Fischer settlement paved the way for the 2021 passage of the HALT Solitary Act. The law is brand new. In four years, the State of New York may be facing litigation similar to what Massachusetts confronts right now, amid allegations that the changes aren't panning out.
Addressing honest complaints about continued reliance on solitary confinement need not take so long. New Jersey's reform wasn't in place for even a year when the law appeared to be violated. The Isolated Confinement Restriction Law went into effect in 2020, with segregation limited to 20 day terms — five more than the 15 day limit established in the Mandela rules — or no more than 30 days in a 60 day period . However, a review of disciplinary records found that women at the Edna Mahan Correctional Facility were sent to "Restorative Housing" — another clever name change — for anywhere between 60 days and a year .
It's not that reform of solitary hasn't made any strides. The American Civil Liberties Union called 2019 a watershed year for change, with twelve state s enacting some measure of reform. A new law in Connecticut limits the use of confinement to no more than 15 days at a time and no more than 30 days within a 60-day timeframe. Ridding correctional spaces of torturous practices will require patience because it's an incremental process.
But that's the problem. Incrementally phasing out human rights abuses seems insufficient. When faced with atrocities, we ban them. Implementation may take time but the moral position is clear immediately.
Not only is this slow reform ethically dubious, it's not even effective. Passing a law about solitary confinement seems almost meaningless at this point, leading to changes that are largely cosmetic if they happen at all.
It's one of the most perplexing realities of modern corrections: Despite substantial consensus — five of six voters support restricting use of this type of isolation — and broad acknowledgment that solitary confinement is abusive and harmful to people with disabilities and mental illness, reducing its use is almost impossible, even with statutes in place that demand change.
Chandra Bozelko did time in a maximum-security facility in Connecticut. While inside she became the first incarcerated person with a regular byline in a publication outside of the facility. Her "Prison Diaries" column ran in The New Haven Independent , and she later established a blog under the same name that earned several professional awards. Her columns now appear regularly in The National Memo .