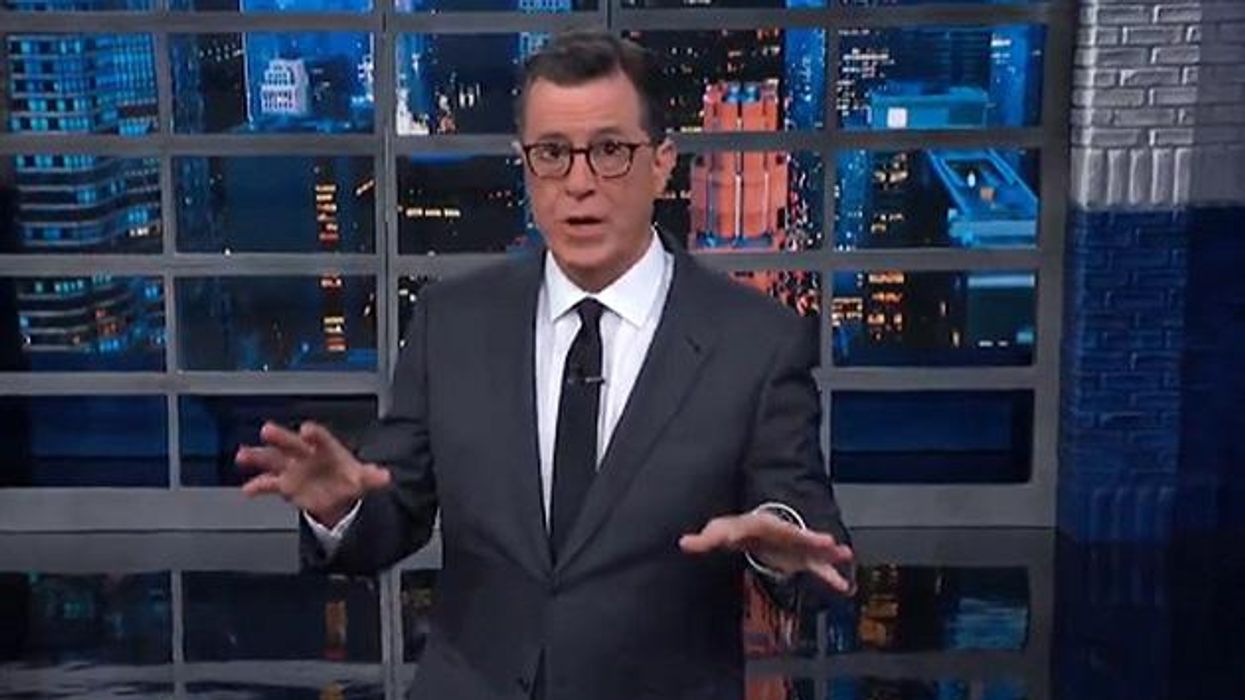 We all know that President Trump's artificially tanned skin is as thin as the pseudo-hair on his head -- and if there's any topic that really irks him, it's the question of his fake "billionaire" status.
"The one thing he hates more than anything is people hearing he's not as rich he claims he is," said Stephen Colbert during his latest monologue.
Colbert evidently noted that New York Attorney General Letitia James has accused Trump and his entire family of "staggering" fraud that involves drastically inflating the value of his assets, especially his Mar-a-Lago home.
Hilariously, Trump claimed the Florida estate is worth $739 million -- while James estimates the actual value as just one-tenth of that number. That's a lot of money to store classified documents with ketchup all over them. And Colbert appeared to pick up on that as well.

"Well, of course, it's worth less now," he quipped. "The FBI took away all the most re-sellable documents."
Watch the entire segment below: