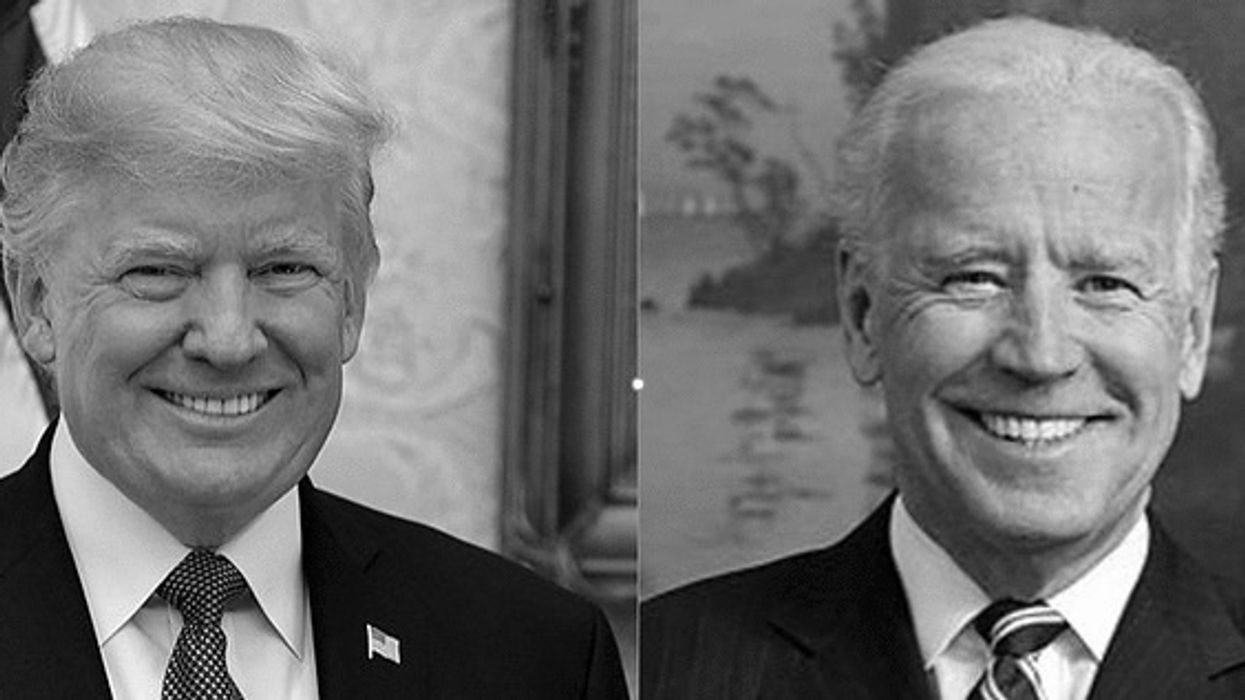 America's political media — and especially our "punditocracy" — suffer from myriad defects. They love simple answers and often seem hostile to complexity. They tend to obsess slavishly over the latest polling data. And they suffer from a chronic amnesia that erases not only historical context but even very recent events from their narrow minds.
Marking the end of President Joe Biden's first year in office, the media consensus followed a predictable and familiar framing. After 12 months, with the coronavirus pandemic continuing, his legislative agenda incomplete and his approval ratings in steep decline, Biden was all but declared a failure — with no clear way forward.
That depiction of his presidency is no doubt puzzling to Biden because it omits so much of what has happened since his inauguration and almost everything that occurred in the four preceding years. Did Biden end the pandemic, with all its damaging effects on our economy and society? No, and neither could anyone else, least of all his predecessor. But he has done a great deal to ameliorate its worst effects — and has achieved that much against an ultra-partisan opposition willing to sacrifice the nation for its own advantage.
Let's first consider the obvious — or what ought to be obvious.
During the 2020 campaign, then-President Donald Trump warned that America would stumble into "a depression" if Biden won. That would have been worse than the economic conditions caused by Trump's erratic and sometimes ruinous policies, but things were already bad. High unemployment induced by the pandemic (and Trump's mishandling of it) showed no signs of abating quickly. Markets were in turmoil. Further decline appeared inevitable, and economists predicted that we wouldn't return to pre-pandemic levels of unemployment for several years.
Yet now we can see how wrong Trump was. Thanks to the American Rescue Plan, employment and markets have smashed previous records repeatedly during the past year. And with a remarkable six million jobs created in a single year — a record high for any president in memory — those gloomy forecasts about post-pandemic recovery are in the dustbin. The economy is now effectively at full employment, with wages rising rapidly for the first time in decades.
A significant drag on those wage increases is inflation, which the Biden White House underestimated initially. But supply chain woes and price hikes are a global problem, not a consequence of Biden policies — while America's astonishing growth is unmatched elsewhere in the world.
Both the national economy and the conditions of life in America would be far better if Biden didn't face concerted resistance to his vaccination campaign and other efforts to defeat the pandemic. Republican officials and media figures who are themselves vaccinated have cynically — even monstrously — discouraged their constituencies from getting the jab. Evidently, they are willing to accept mass death so they can blame it on Biden. Nevertheless, the administration has succeeded in inoculating over 200 million Americans and saved many of them from a painful, untimely death. If Trump were still president, many more would be dead.
Voters who profess to be "disappointed" with Biden might try harder to recall the horror of the administration he ousted, in a hard-fought campaign that Trump and his minions refuse to concede to this day. Unlike Trump, who accomplished so little of value during four years despite his party's complete domination of Congress when he entered the White House, Biden passed the historic infrastructure program that had been promised — and got 20 Republican senators to vote for it.
Although no Democrat could have restored the "normal" political order that Trump and his Republicans have so eagerly destroyed in a single year, Biden has worked hard to uphold standards we once took for granted. He has ousted the gang of crooked and unethical officials Trump appointed and ended the abuse of basic government functions like the census. Both Biden and Vice President Kamala Harris will release their tax returns this year, because unlike Trump, they have nothing unsavory to conceal.
"Unlike Trump" is what matters most in this era of peril to the republic and the world. That's the real choice, rather than measuring this president against some impossible wishlist. Biden could hardly be more unlike Trump than he is — and we are more secure and prosperous thanks to him.
To find out more about Joe Conason and read features by other Creators Syndicate writers and cartoonists, visit the Creators Syndicate website at www.creators.com.