Trump Makes Ohio Senate Hopefuls Perform 'Apprentice' Audition At Mar-a-Lago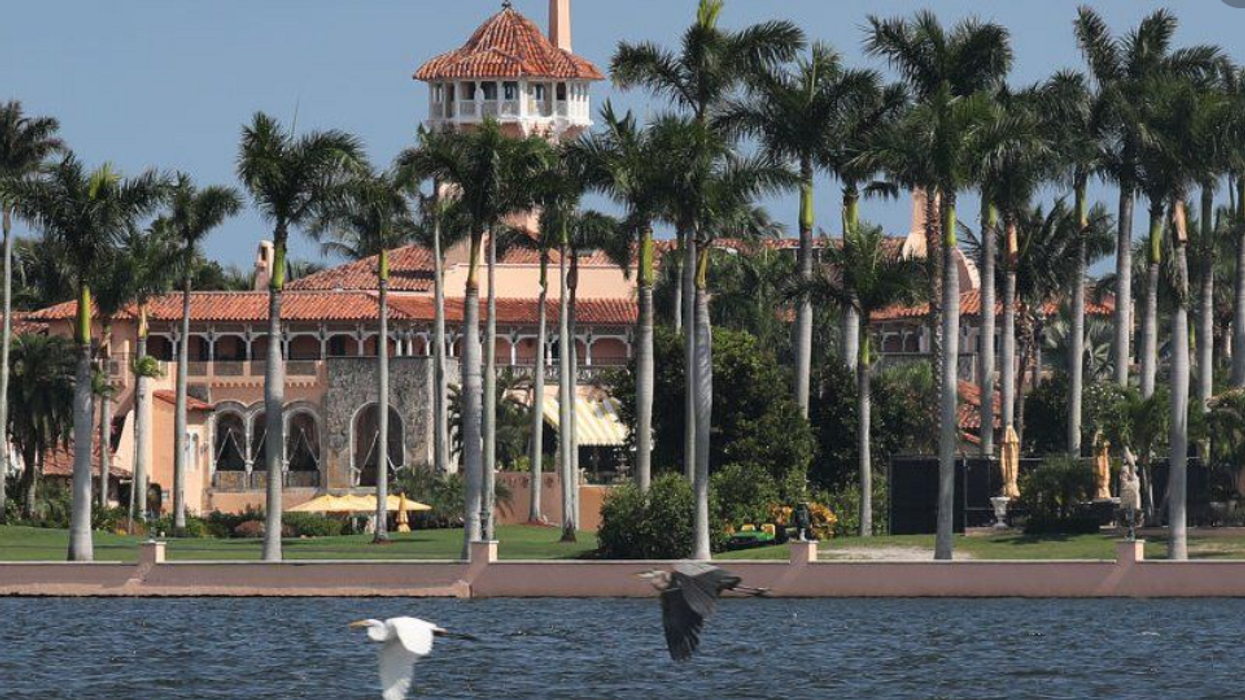 Reprinted with permission from Alternet
Former President Donald Trump is already working behind the scenes to set the stage for the 2022 primary election. He may not be making a return to the White House in 2022 but he is reportedly working to make sure he manages Republican lawmakers who seek higher office in 2022.
According to a report published by Politico, the former president recently met with four Republican Senate candidates in Ohio who are launching political campaigns in hopes of replacing Sen. Rob Portman (R-OH) who is set to retire at the end of his term. The publication reports that on Wednesday, March 24, an Apprentice-style meeting took place at Trump's luxurious Mar-a-Lago resort in Palm Beach, Florida.
The publication reports that the four Senate seat contenders—including former Ohio state Treasurer Josh Mandel, former Ohio Republican Party Chair Jane Timken, tech executive Bernie Moreno, and Mike Gibbons, the investment banker who co-chaired Trump's Ohio fundraising group—traveled to the luxury golf club to attend a fundraiser for Trump's former White House aide Max Miller, who has entered the Senate race to unseat Rep. Anthony Gonzalez (R-OH).
The meeting scene that played out behind closed doors at Mar-a-Lago is being similar to the boardroom scenes highlighted on Trump's former TV show The Apprentice. The Senate candidates spent their time competing for the former president's support. In addition to being compared to the boardroom-style game show, one person familiar with the media also insisted that it was more akin to "The Hunger Games."
According to Talking Points Memo, one person present noted that "the Ohio Republican Senate hopefuls were thrown into an unexpected and awkward showdown for Trump's support ahead of next year's midterm elections." The meeting began with Trump asking each candidate about the status of their campaigns. Each candidate had the opportunity to highlight the strong points of their campaigns.
At one point, former Ohio State Treasurer Josh Mandel bragged about "crushing" Timken in the preliminary polls while Gibbons highlighted the support she has received due to serving as Ohio's Republican Party chair.

Mandel responded: "Mr. President I only know two ways to do things: either not at all, or balls to the wall. I hired a bunch of killers on my team. I'm a killer, and we're going to win the primary and then the general."
Gibbons pointed out his history of contributing to the fundraising efforts for Trump's presidential campaign while Moreno noted that his daughter previously worked with the former president's re-election campaign. The latest report underscores the extent of Trump's efforts to take down the Republican lawmakers who voted in favor of his impeachment.