GOP Leaders Split Over Trump As Graham Attacks McConnell And Haley
@nationalmemo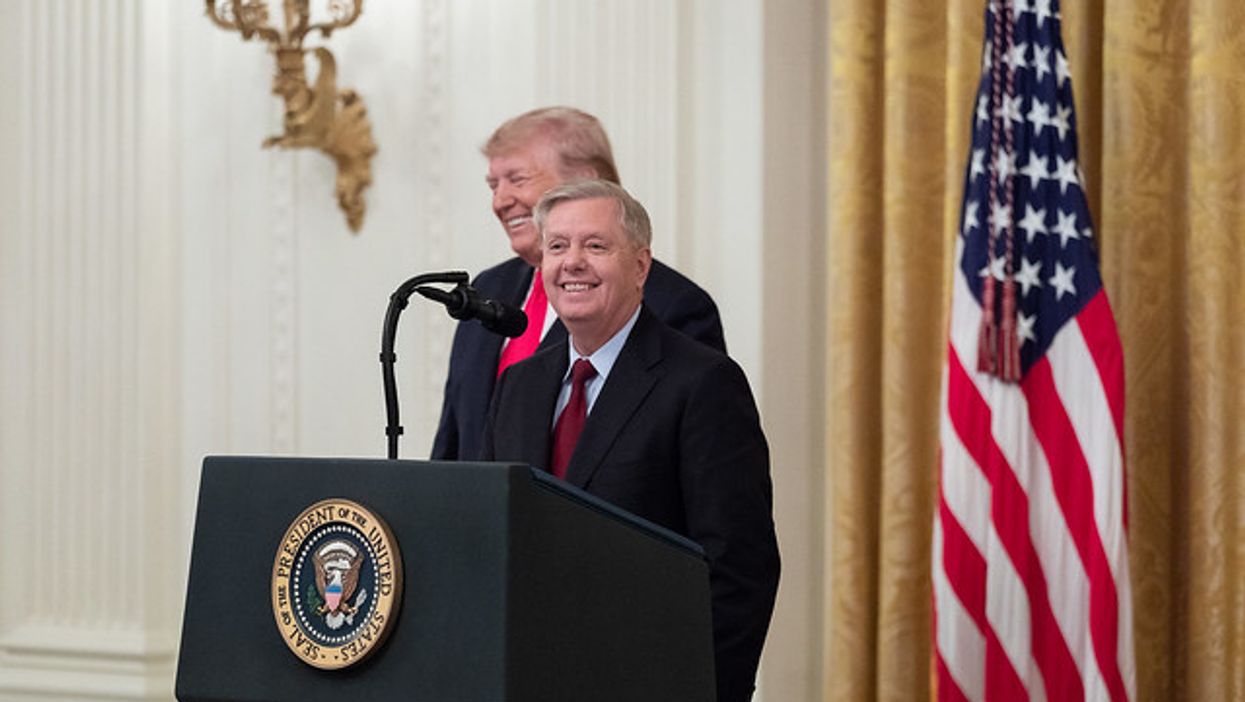 The Senate acquittal of Donald Trump exposed a widening rift within the Republican Party leadership, even as the party base remains overwhelmingly devoted to the cult of the former president. What were once whispers of dissatisfaction and dislike for Trump among Republican leaders have emerged at last. Top Senators and potential presidential contenders are openly debating how to handle his undeniable power over the GOP -- with some rejecting Trump and others rushing to embrace and even adulate him.
Those arguments are complicated even further by Trump's repeated suggestions that he will run again for president in 2024, as well as the ambitions of his daughter Ivanka and daughter-in-law Lara, who respectively covet Senate seats in Florida and North Carolina.
State party organizations appear to remain enamored of Trump, with several expressing fury at the seven Republican senators who dared to support his conviction in Saturday's impeachment vote. And although Senate Minority Leader Mitch McConnell voted "not guilty" because the Constitution supposedly forbids impeachment of a former president, his angry floor speech after the vote, denouncing Trump as "practically and morally responsible" for the January 6 insurrection, has sparked a severe backlash against him as well.
Leading the criticism of McConnell was Sen. Lindsay Graham (R-SC), who rapped the GOP leader for that speech in a Fox News Sunday interview. While McConnell "may have got a load off his chest" with his denunciation of Trump, Graham warned, he made himself a potential target of Trump loyalists in the upcoming 2022 midterm elections.
Graham went on to warble his adoration of Trump in florid terms.
"Donald Trump is the most vibrant member of the Republican Party. The Trump movement is alive and well," he told Fox anchor Chris Wallace. "All I can say is that the most potent force in the Republican Party is President Trump. We need Trump."
Graham also rebuked former UN Ambassador Nikki Haley, a Trump defender who abruptly turned on him over the weekend. In a stunning interview with PoliticoPolitico, the normally obsequious Haley said of Trump: "He went down a path he shouldn't have, and we shouldn't have followed him, and we shouldn't have listened to him. And we can't let that ever happen again. Moreover Haley, who harbors her own 2024 ambitions, said of Trump's political future, "I don't think he's going to be in the picture. I don't think he can. He's fallen so far."
"She's wrong," retorted Graham.

But other Republicans, including several such as Maryland Gov. Larry Hogan, whose enmity for Trump is well known, praised the seven dissenting senators, further drawing the battle line.
Trump himself, of course, has expressed no remorse for the atrocities he incited on January 6 or his disastrous final months in office. There can be no doubt that he will resurface soon on some platform, despite his social media bans, and that he will relish exacerbating the ill feelings within his party.