Trump Drops Promise To Provide 'Irrefutable Proof' Of 2020 Election Fraud
@CynicalBrandon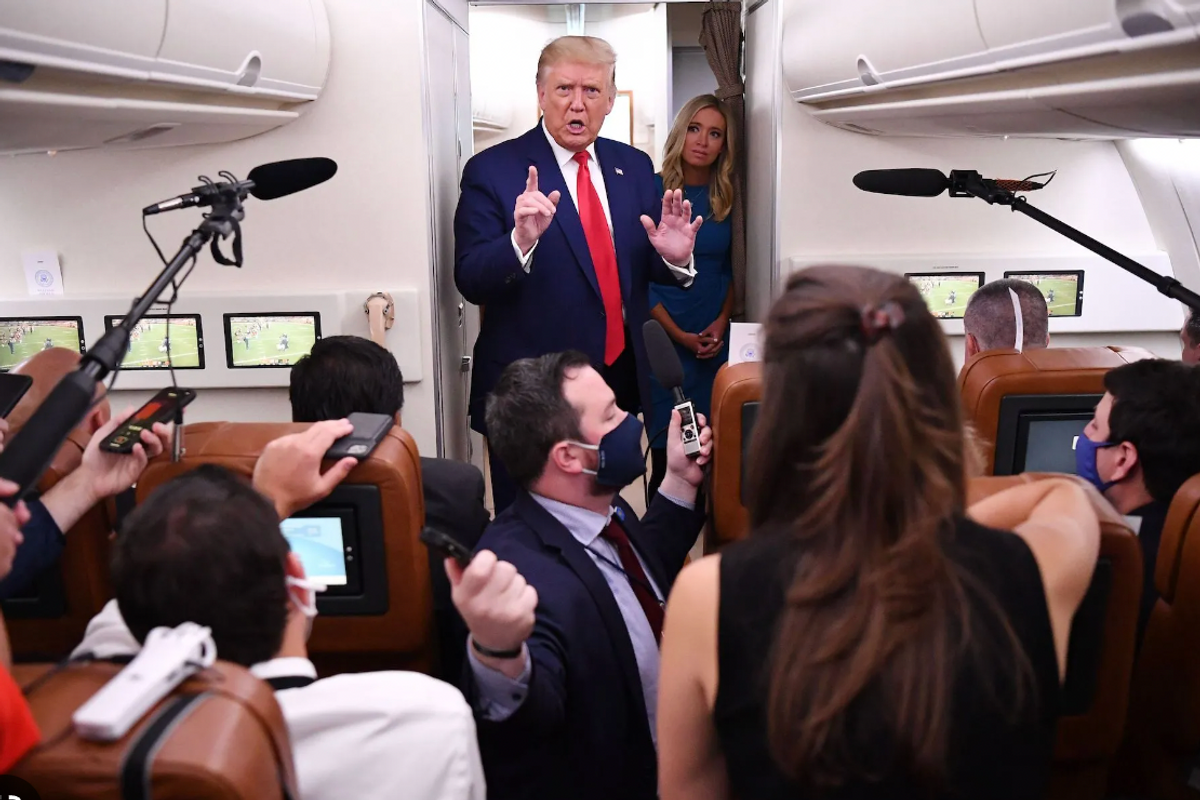 Donald Trump
Former President Donald Trump proclaimed on Thursday that he is canceling the "news conference" that he had intended to hold next Monday, where he planned to respond to Fulton County District Attorney Fani Willis' Monday, August 14th indictment of Trump and eighteen of his associates for allegedly trying to steal Georgia's sixteen Electoral College votes following his loss to President Joe Biden in the 2020 election.
ABC News correspondents Katherine Faulders and Jonathan Karl reported on Thursday morning that "Trump's legal advisers have told him that holding such a press conference with dubious claims of voter fraud will only complicate his legal problems and some of his attorneys have advised him to cancel it."
Georgia's Republican Governor Brian Kemp had also blasted Trump after he made his Monday announcement, stating that "the 2020 election in Georgia was not stolen. For nearly three years now, anyone with evidence of fraud has failed to come forward -- under oath -- and prove anything in a court of law."
Trump instead claimed on his Truth Social app at 8:01 p.m. on Thursday that he and his lawyers decided upon an alternate tactic:
Rather than releasing the Report on the Rigged & Stolen Georgia 2020 Presidential Election on Monday, my lawyers would prefer putting this, I believe, Irrefutable & Overwhelming evidence of Election Fraud & Irregularities in formal Legal Filings as we fight to dismiss this disgraceful Indictment by a publicity & campaign finance seeking D.A., who sadly presides over a record-breaking Murder & Violent Crime area, Atlanta. Therefore, the News Conference is no longer necessary!
Reprinted with permission from Alternet.